A NSW Police Motorcycle Response Group rider has caught a female driver using a mobile phone while negotiating a roundabout, contributing to her incurring $1793 in fines and 34 demerits.
Motorcycles are considered an important asset to police, manoeuvring in traffic congestion, public event management, dignitary escorts, ceremonial duties, and speed and traffic offence patrols.
They have been particularly useful for patrolling for mobile phone offences as in the situation above in Katoomba yesterday (27 December 2019).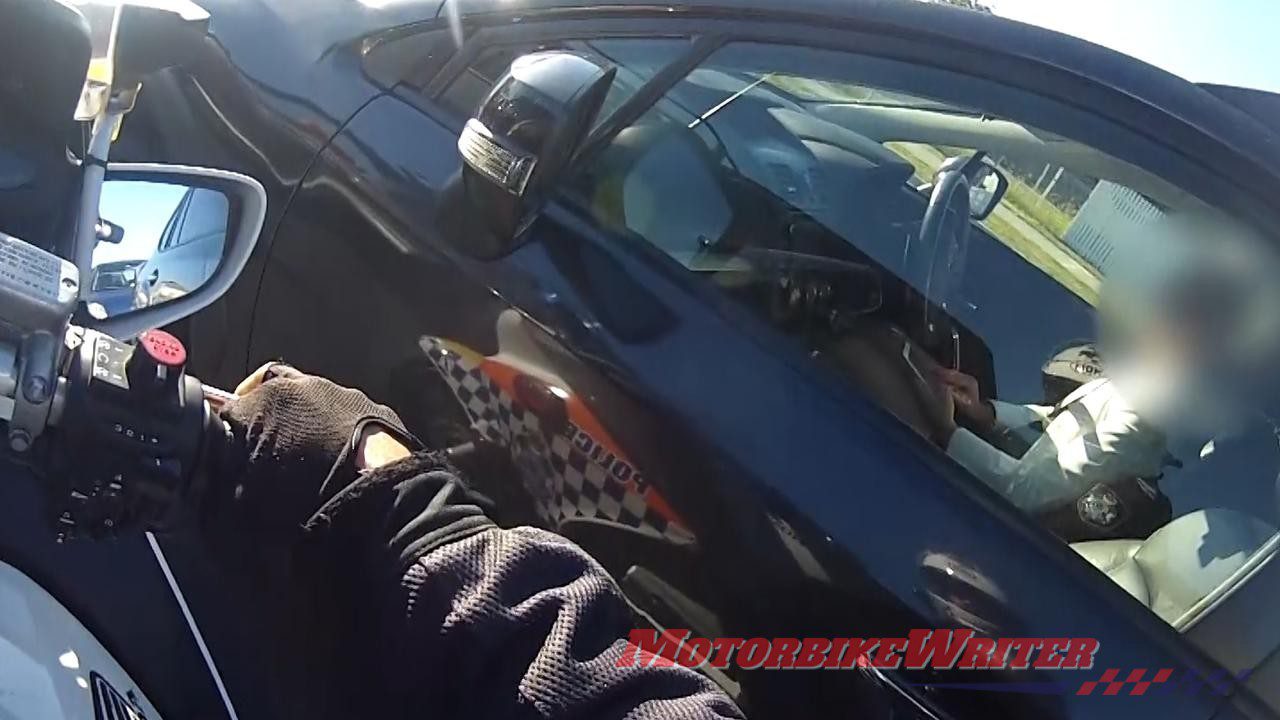 A motorcycle cop's high position allows them to see drivers holding a phone in their lap.
Riders are well aware of this and often see drivers illegally using mobile phones.
In the Katoomba driver's case, she was also pinged for having three children and a man in the car with her not wearing seatbelts.
Double demerits currently apply in NSW which resulted in the driver accumulating the massive penalty of 34 points.
We asked NSW Police what that would mean for her licence and they said they did not know, but referred us to the Roads and Maritime Services website.
It says motorists who accumulate 20 or more points in a three-year period will cop a five-month suspension or three months if they are on a restricted licence.
The RMS may also refuse to renew their licence for another five months.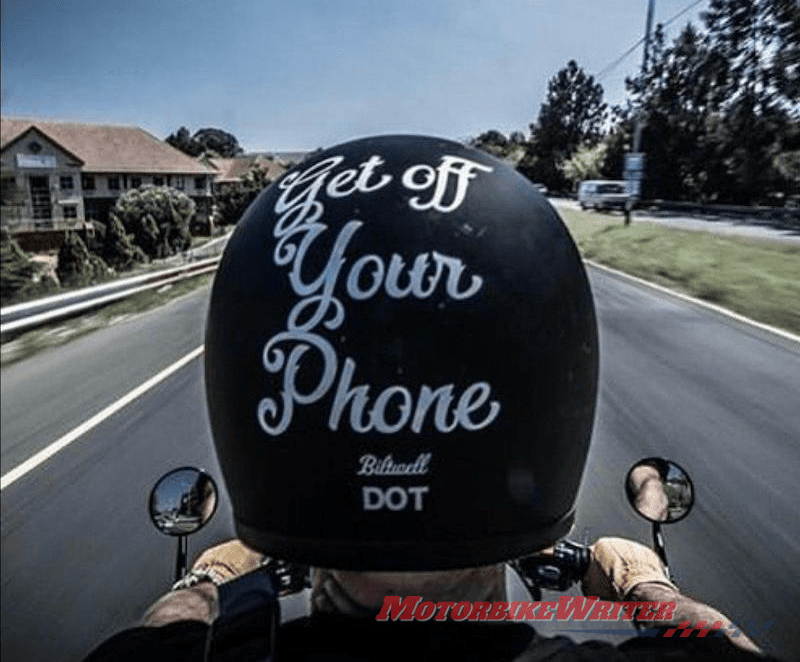 Double demerits
Double demerit points now apply in NSW and the ACT until January 1 (inclusive) and January 5 in Western Australia.
Riders from Victoria, Tasmania, Northern Territory and South Australia passing through NSW, ACT or WA during any declared holiday period do not cop the double demerits.
Queensland motorists attract double points for speeding offences of 21km/h or greater over the speed limit and seatbelt offences if they occur more than once within a 12-month period.