While many riders wish they could ride around the world on a motorcycle, there are few that would consider doing it two-up on a Vespa scooter!
But that's exactly what Greek couple Alexandra and Stergios are doing on their Around the World on a Vespa trip.
Since 2013, their laden 2003-model PX200 Vespa scooter has already been throughout Africa and most of South America on their way around the world.
But it didn't start out that way.
The couple didn't know each other when they left their economically beleaguered country.
"But we had something in common: the socio-economic crisis which affected our lives and suffocated us," Stergios says.
He left Greece in October 2013 and traveled to Italy, Morocco and down through most of Africa before meeting up with Alexandra.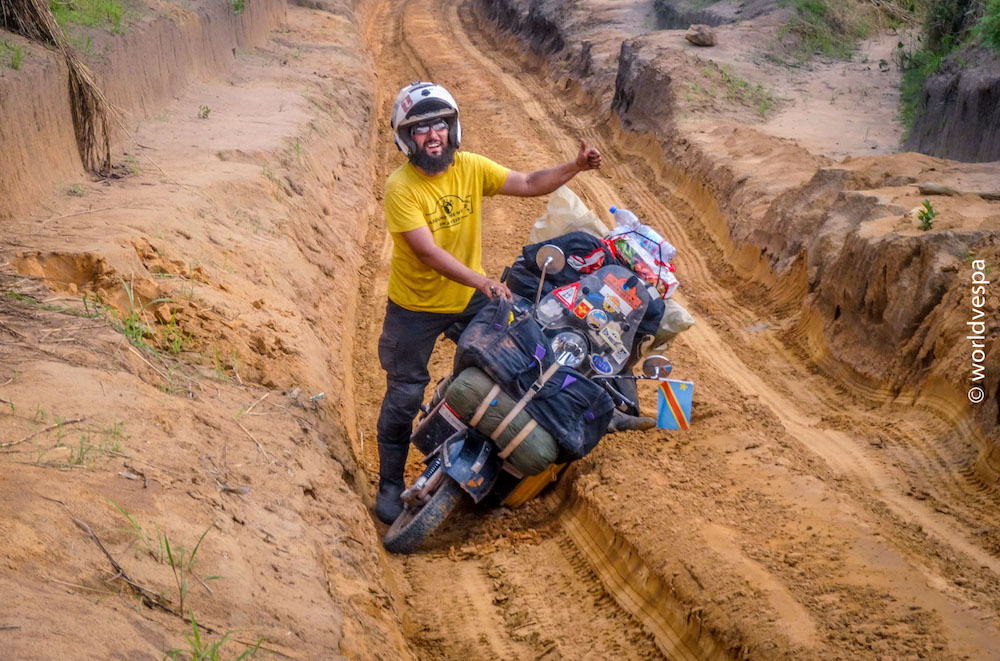 "I met Stergios while we were both in the Democratic Republic of Congo and we met again after three months later in Johannesburg – always by coincidence," Alexandra says.
"I wouldn't miss the opportunity again. I jumped on the Vespa and here I am, part of the team!"
Stergios says the Vespa scooter coped well with their two-up 'test-ride' in South Africa and Lesotho.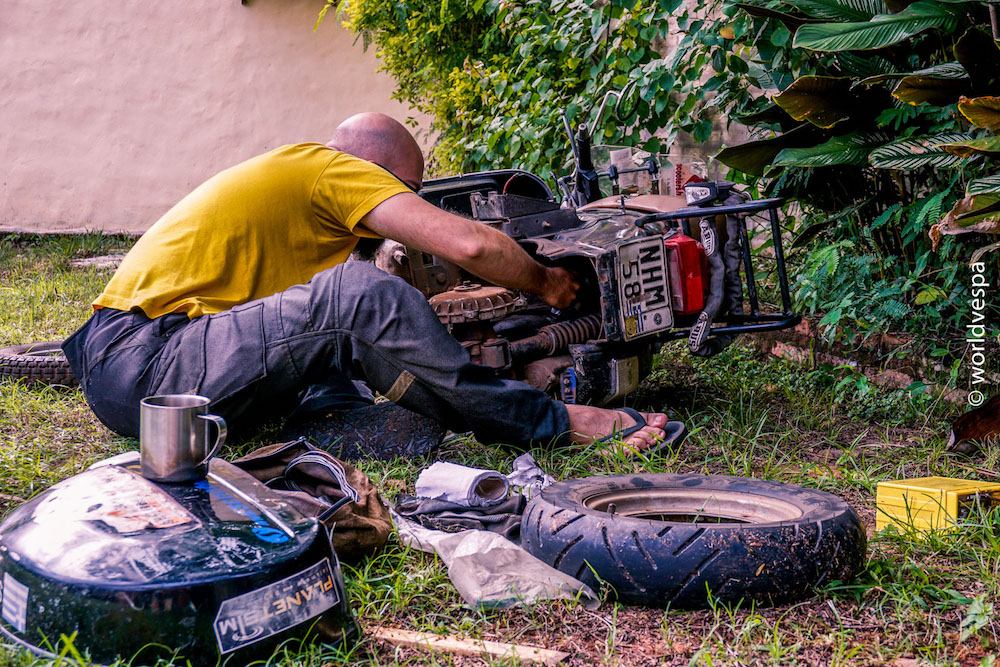 "The Vespa made it with all the weight and we also discovered that we make a good team, so from that day back in December 2014, we've been traveling together," he says.
They crossed the Atlantic to South America and when we got in touch with them they had travelled through Argentina, Uruguay, Paraguay, Bolivia, Peru, Chile and Brazil.
So far, they have done about 60,000km together on the little Vespa scooter which has clicked over 180,000km in total.
"Our round-the-world journey is a lifetime project and we've promised not to stop until we've been to every corner of our planet," says Stergios.
"Traveling was something I loved and before I left for the trip, I had tested myself and the bike in various trips around Europe.
"The decision to leave in that particular period was taken after many conversations on the socioeconomic situation in Greece and in southern Europe. I always had in mind doing a big journey, something crazy that would take me away from the Greek miserable reality.
"I was affected by unemployment and I had become sensitive on social matters. So, it was important to me to see for myself how the rest of the world live and perceive life."