Aprilia has applied for a patent for a system that prevents the front forks diving under heavy braking and losing the ability to absorb bumps.
The drawings show it being used on Aprilia's RS-GP MotoGP bike.
However, preventing brake dive is more important on normal roads where there are more bumps that can unsettle a motorcycle.
Inventive forks
There have been many inventions that promise anti-dive over the years.
In 2015, Brisbane company Motoinno invented the Triangulated Steering and Suspension System which allows the rider to totally dial out brake dive, or even dial in front lift under braking.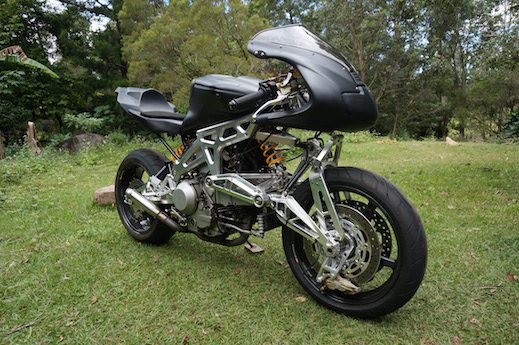 Similarly, the Aprilia system allows the selection of how much the forks dive.
However, their patent features standard cartridge upside-down forks, but with the brake callipers attached by a linkage.
So when you hit the brakes, the callipers rotate and a spring pushes them back when you let the brakes go.
Engineers can probably work out how it functions from the drawings.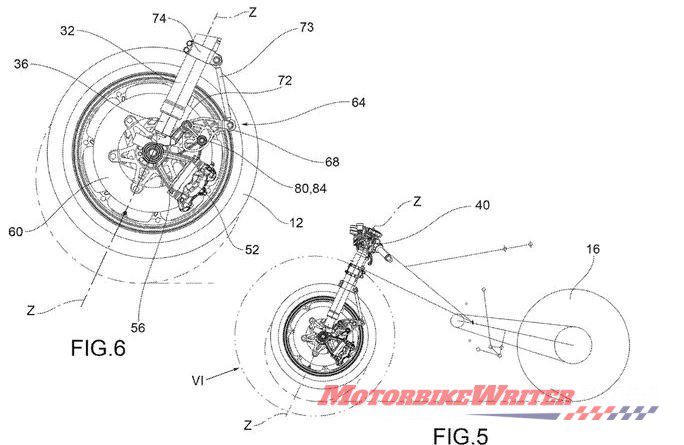 For the rest of us, we can see a system that is fairly simple and therefore not adding too much in weight and expense.
The advantages for riders would be the ability to brake later into a corner on a track day and, on bumpy roads, it would be a handy safety feature.
We believe the feature was destined to be been tested in this season's MotoGP, but that is now on hold indefinitely during the pandemic.
That might mean a further delay in when this safety feature appears on street bikes.