An important collection of classic American motorcycles has joined an Australian speed-record-holding 1951 Vincent Black Lightning heading for auction in January.
The New England collection of Indian, Harley-Davidson, Henderson and Excelsior comes from the private collection of noted businessman James Jalbert.
It will be part of Bonhams' world-renowned Las Vegas motorcycle auction on January 25.
Another notable item is the Aussie Black Lightning considered to be one of the most important Vincent motorcycles in the world.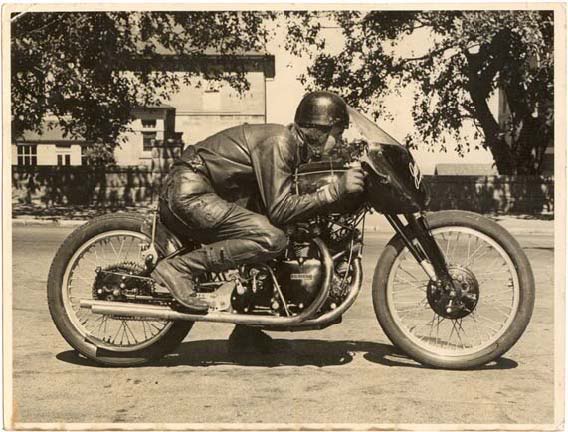 The bike was built by special order, imported new into Australia by Tony McAlpine in 1952 and is one of only about 30 Black Lightning models built by the Stevenage, England, factory.
Read all about the Vincent here.
American collection
Meanwhile, the American motorcycles were amassed by Jim Jalbert throughout his life.
As a collector, he focused on American motorcycles with an emphasis on the Massachusetts-made Indian marque and, at one point, had more than 30 machines

It includes examples of Indian from the 1920s up to the firm's closing in the 1950s. Included are models of Chief, Four, Scout, Sport Scout, Prince, Arrow and US Military 741.
All the proceeds from the sale of the 1941 Army model will be donated to the Veterans Count charity, the philanthropic arm of Easterseals Military and Veteran Services.
Two stars that are not Indians are a 1929 Henderson Four and 1929 Excelsior Super X.
Harley-Davidson models include are a newly restored Servi-Car and Jim's favorite rider, what he lovingly calls "Elvis" – a 1966 FLH Electra-Glide Shovelhead.
Also included from the Jalbert Collection is related memorabilia, including an original lighted Indian dealership sign.