Aldi's annual motorcycle gear sale next weekend (August 18, 2018) claims accredited safety gear, the first leather jacket for women and an Australian-approved helmet for just $79.99.
Each year the sale is so popular, riders line up outside hours before and many products are sold out within minutes.
Fans of Aldi gear say it is good quality, reliable and long-lasting, while critics reckon cheap gear cannot possibly be good quality.
So who is right?
(Before going any further, we have to declare that Aldi has NOT paid Motorbike Writer for this article, nor offered any other inducements.)
Ticks for Aldi sale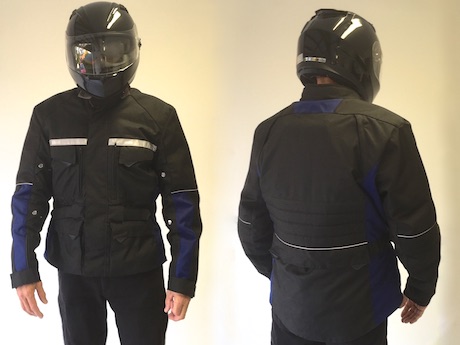 Crosses for Aldi sale
2018 Aldi motorcycle gear claims safety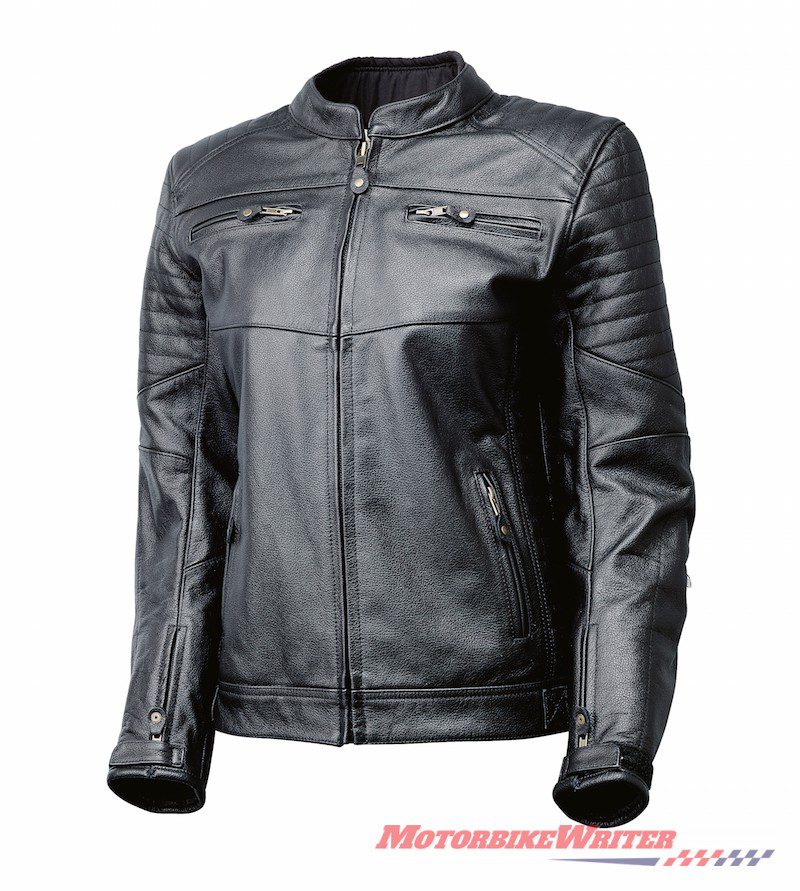 This year's sale includes a leather jacket for women in sizes small to XL. However, the rest of the gear is in men's sizes.
Other gear includes the usual boots, gloves, Bluetooth units, balaclavas, face masks, neck warps, base and mid layers, bike cover, and their famed socks in men's sizes 6-10 or 11-14.
The line-up also includes a return of the race stand and folding motorcycle ramp.
Aldi buying spokeswoman Renata Hay claims they have spent "considerable time" on product development, sourcing and testing.
She claims their leather jackets and gloves are among the first products compliant with the new European Personal Protective Equipment Regulation 2016/425 safety certification that came into effect on 21 April 2018.
The EN13595 certified jackets and EN13594 certified gloves are tested for impact abrasion resistance, seam burst strength and impact cut resistance.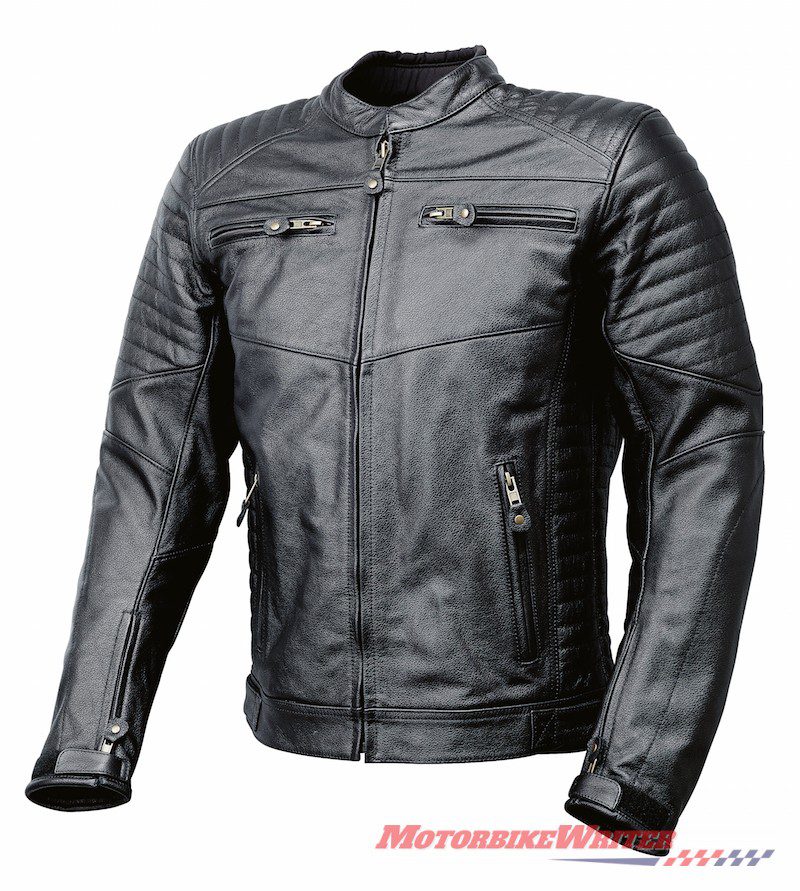 Aldi points out that many manufacturers refer to EN1621 certification, but it is only for armour such as back, knee or shoulder protectors and does not cover the material. They say their gear us fully certified to EN1261.
"Testing on these products is certified by SATRA and for the 2018 offering, these products are now also EU certified to the new PPE (Personal Protective Equipment) Regulation," Aldi says.
"Consequently, our leather jacket is approved to the highest standard (EN 13595 Level 2), our leather gloves to EN13594, as well as the latest PPE legislation."
Aldi helmets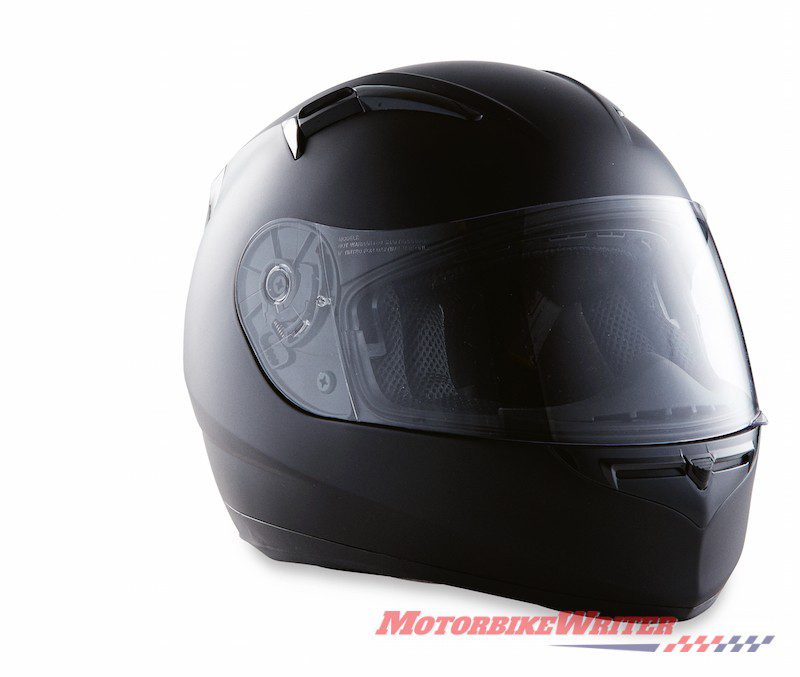 Aldi full face and open-face helmets are tested to the Australian standard AS/NZS 1698:2006 and certified by SAI Global with the "5tick" label.
The helmets are made with a lightweight ABS shell and include washable and removable cheek pads.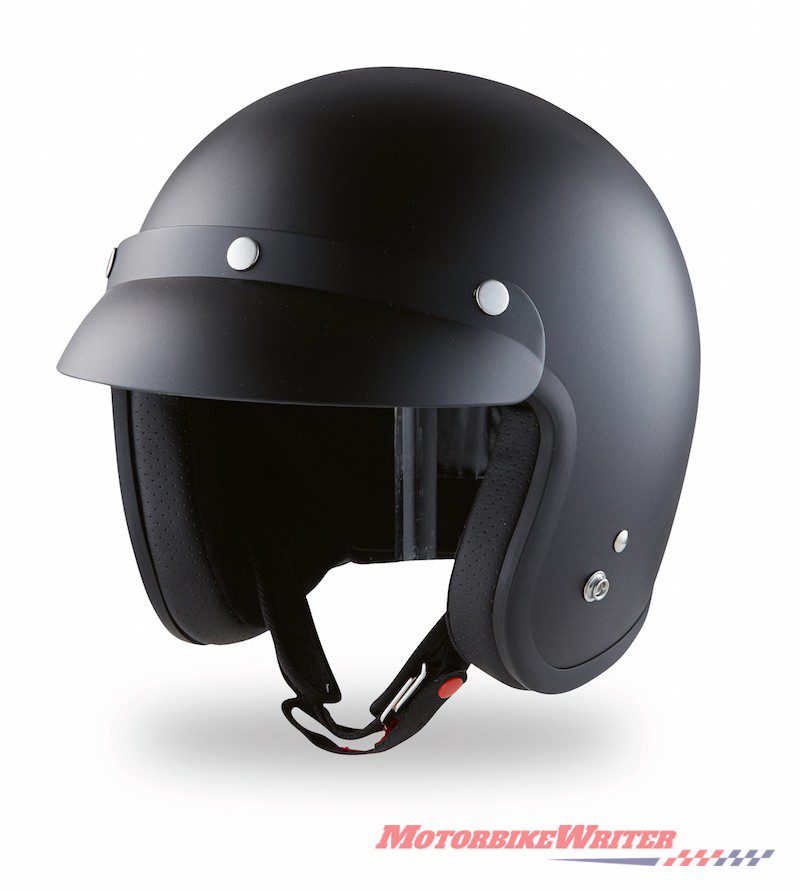 The open-face helmet has a detachable peak and the full face helmet has an internal sun visor and adjustable multi-way air vents on the top and front.
Renata claims their motorcycle jeans are reinforced with "high tenacity aramid fibre at critical areas like the seat, hips and knees" and fitted with CE EN1621 certified knee protectors.
The range includes:
Torque Ladies Motorcycle Leather Jacket S-XL $169

Torque Mens Motorcycle Leather Jacket S-XXL $169

Torque Motorcycle Helmet Full Face S-XL $79.99

Torque Motorcycle Helmet Open Face S-XL $49.99

Torque Motorcycle Denim Men's Jeans S-XXL $69.99

Jeans

Torque Motorcycle Leather Gloves $29.99

Torque Motorcycle Boot $79.99

Torque Motorcycle Merino Men's Midlayer S-XXL$39.99

Torque Motorcycle Men's Base Layer

 top or bottom S-XXL $19.99

Torque Motorcycle Race Stand $49.99

Torque Motorcycle Folding Single Ramp $79.99

Cocoon Motorcycle Bluetooth Kit $59.99

Bluetooth unit
All Aldi motorbike products will be located in the middle aisle of each store while stocks last.