Harley-Davidson's 2019 electric motorcycle may not be called a Livewire, flat tracker demo races could be staged in Australia, the Dyna name is not gone and forgotten, a national rally could return and Thai Harleys are coming.
These are some of the interesting points raised by new Harley-Davidson Australia and New Zealand Motor Company managing director Paul Skarie. 
Paul arrived in Sydney with his wife and two young sons a little over a month ago and this is the first opportunity we have had to chat with him.
Here are some of the more interesting points from our wide-ranging interview.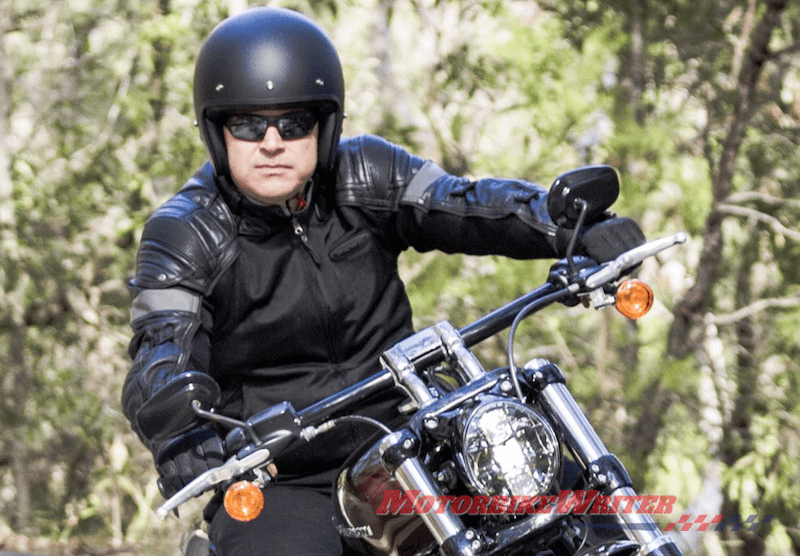 2019 electric motorcycles
Paul confirmed that the rollout plan for the 2019 electric motorcycle was being worked out now.
"We can confirm that Project Livewire will be in the retail space next year," he says.
"Australia and New Zealand is a similar market to US in many respects and unique as well and many customers would love to have that bike sooner, rather than later.
"Infrastructure is a challenge. Where to charge them. Customers will most likely charge them at home overnight but where do they charge them during the day?
"We're trained on internal combustion engines and not used to electric yet."
Company boss Matt Levatich has not actually referred to the 2019 electric motorcycle as the Livewire and Paul confirms that they have not yet disclosed the name.
"Pro Livewire is what we brought to the market a few years ago to get customer feedback," he says. "What we ultimately call it is to be determined yet."
Flat tack and adventure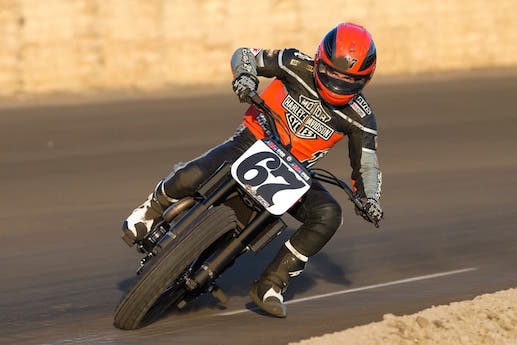 Harley has been racing flat track in America for years and recently introduced the Street 750 model to the AMA Flat Track series.
When we suggested bringing some of the racers out for demonstration races in Australia, Paul made a note saying it was "actually a good idea".
"Flat track is in our DNA. It's in our history," he says.
While refusing to talk specifically about future product, Paul did say that racing had some correlations with product.
"The racing platform is good … especially the styling cues," he says. "lt's about the style and look as much as it's about the performance.
"We've had some customers want scrambler-esque and cafe racer-esque bikes. They like that look and feel. It's something that we are constantly evaluating and asking what can we do to bring the customers the bike that they want."
He also said they they were "analysing" the adventure market.
"We've had experience with the Buell and MV Agusta, but right now we are excited about the product we have.
"We want customers who haven't ridden for a few years to ride our bikes. If your perception is of a 5-10 year old Harley they will be blown away by the new bikes."
Dyna comeback?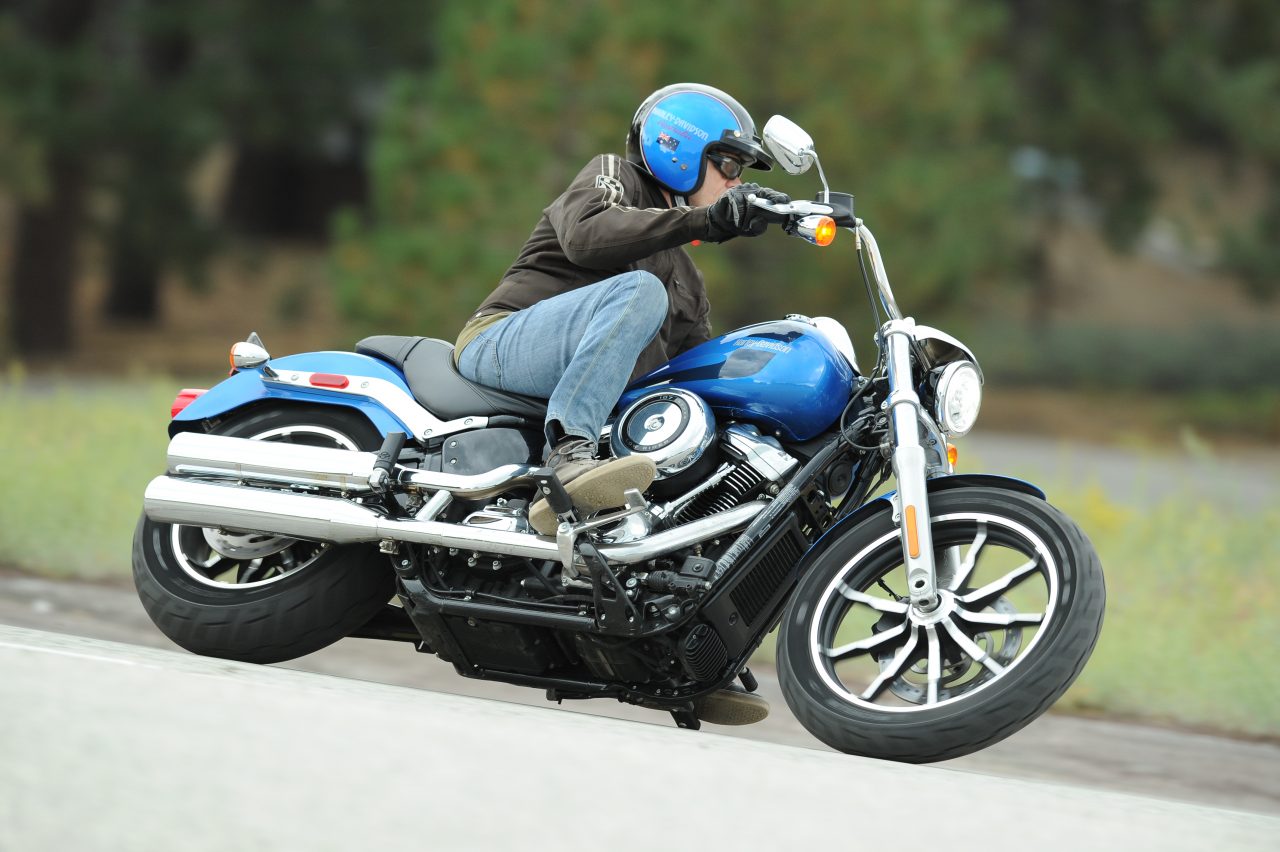 The Dyna name disappeared last year when the family was wrapped up with the new lighter and more powerful Softail family.
"We didn't get rid of the Dyna family; we took two platforms and made a ton of technological changes to those bikes. People need to ride them. We want to deliver product that's appealing to the customer.
"We still have the Low Rider and Street Bob which are very near and dear to our customers. Some customers like the name Dyna and the exposed shock but I would encourage them to get on a new Low Rider or Street Bob.
"The power-to-weight ratio is fantastic … there are a lot of things to be proud of."
As for a Dyna comeback, Paul says "future product is to be determined".
"It's an important name to us from a historic perspective and we want to hold on to it."
Castalloy comeback?
The Adelaide New Castalloy plant has lost its deal with Harley to make wheels and will close down next year.
While it also faced closure a few years ago before a last-minute reprieve, Paul says this decision to close is final.
"It's unfortunate, as many customers feel, when a decision is made like that," he says.
"It's not taken lightly. But our decision is final.
"It's about the right decision for the company moving forward."
Thai and Indian bikes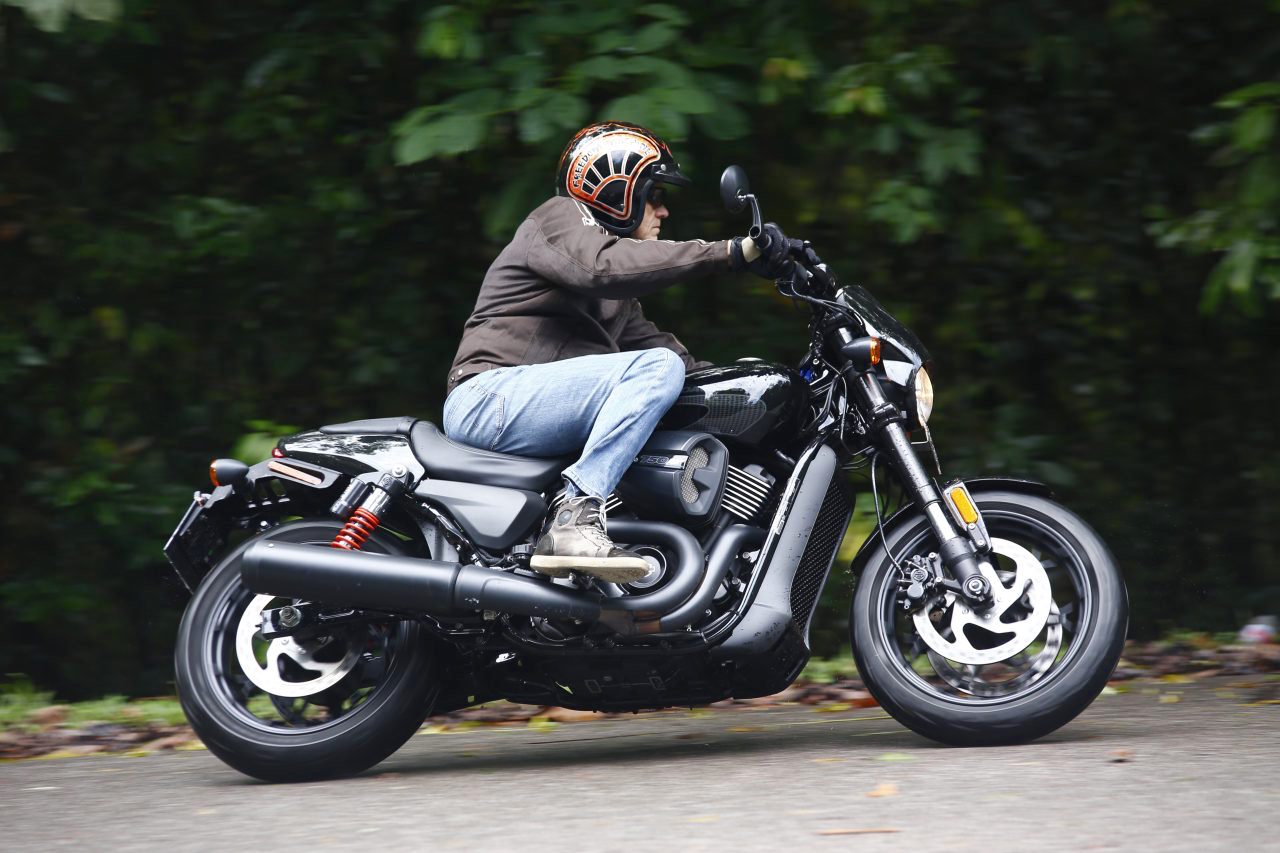 Matt recently said the closure of Kansas City plant and development of a Thai plant were due, in part, to President Trump's decision to abandon the Trans-Pacific Partnership.
Paul suggests the Thai factory will be making bikes for Australia and New Zealand just as the Indian factory now produces Street models sold here.
"We are excited about the plant coming on line soon and what that means to the South-East Asia market and Asia-Pacific market," he says.
"We are an American company but we compete and sell our product globally.
"Customers love our brand because it is an iconic American brand but it's built on freedom and that resonates here and with the population in general."
He assured riders that Harley quality would be maintained at the new factories.
"Our manufacturing processes are designed to produce quality first and foremost. It's top of mind. It's a priority," he says.
Paul has not yet visited Harley factories in India, Thailand or Brazil but says he would love to.
Building new riders
Matt has emphasised that the company is not just about building bikes, but building riders and has committed to training two million new riders in the USA in the next 10 years through their dealer-based Riding Academy.
Paul hints that something similar could be introduced in Australia and New Zealand.
"We tried rider training with a partner in Australia about four years ago," he says.  "We run it through dealers in the USA; not to say that we couldn't do that in the future."
Looking after HOGs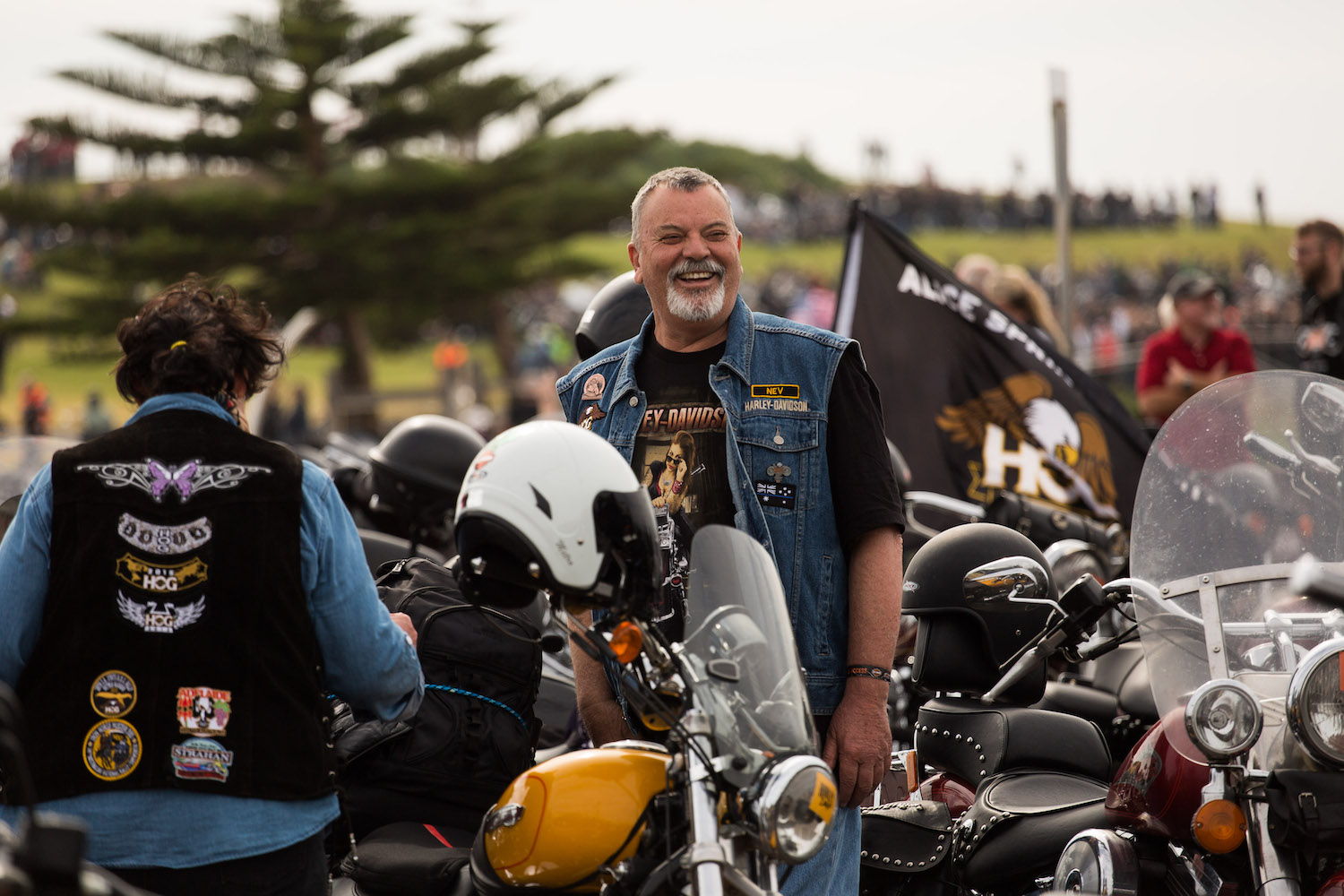 Paul says they have to be careful when reaching out to new customers to ride that they don't alienate existing Harley owners.
"When we go after a specific market what can happen is existing customers think we are pouring all our resources into one segment," he says.
"The brand is open to all. We want more young adults, we want more women and customers in general to come into the brand."
Some HOG members have complained that the open Harley Days annual rally does not make them feel special and want a return to a national HOG rally.
Paul recognises that and admits they have to get the balance right.
"How do you reward and recognise the existing customers and make it special for them and at the same time give the ability for new customers or people thinking about the brand or sport to see what life is like on a motorcycle?
"If it's a closed event that's great, but what happens is you don't have let customers see how wonderful that is.
"On the calendar for 2018 there is no national rally, but state rallies. I would like to find a way to bring back a national rally.
"This is the 115th anniversary year and there is something exciting about customers taking a journey with their fellow Harley riders.
"We have to figure out a way to bring that back."
Trump tariffs
The current Trump tariff war has involved Harley ever since Matt and executives visited the new President on the White House lawn shortly after his inauguration.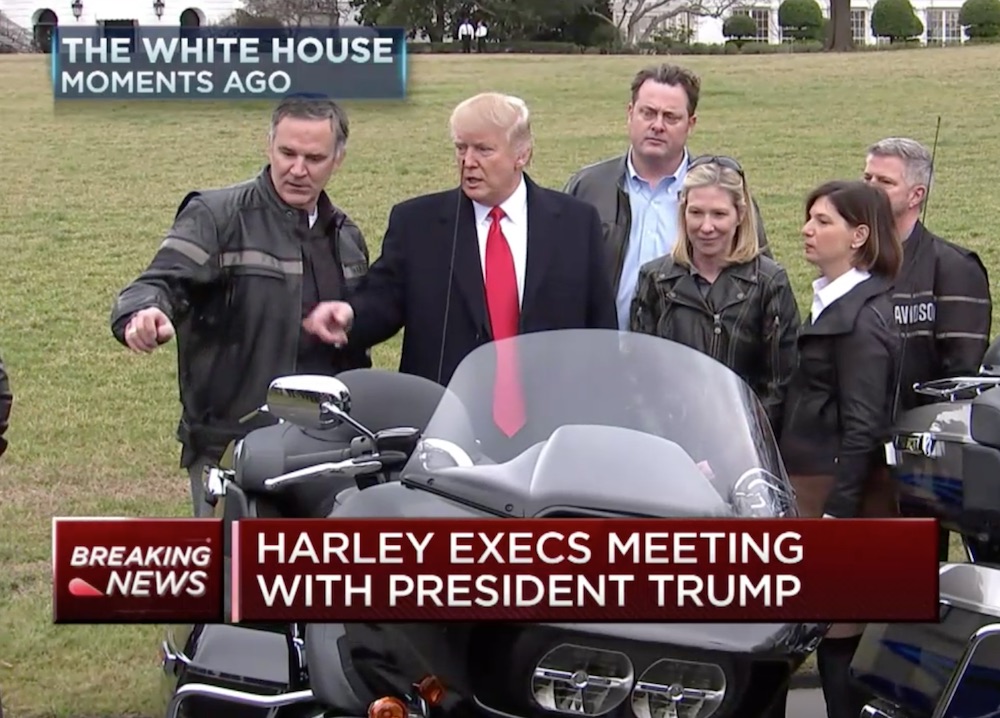 "I don't think Harley regrets that Trump meeting. It was an opportunity to inform and educate; that's something that we got out of that visit," he says.
"It was an opportunity for Harley to talk to the current administration about challenges as a US and global company.
"It is an opportunity to have a seat at the table. Fair to say we would rather be there."
However, Harley does not necessarily agree with Trump's tariff policies.
"We as a company feel fair open trade is the best across all brands and markets," he says.
"It gives our customers access to products at a competitive reasonable price.
"Tariffs are put in pace for specific reasons but they have consequences.
"We obviously would like as much open and fair trade across the globe as we continue to move into different markets."
Paul Skarie's background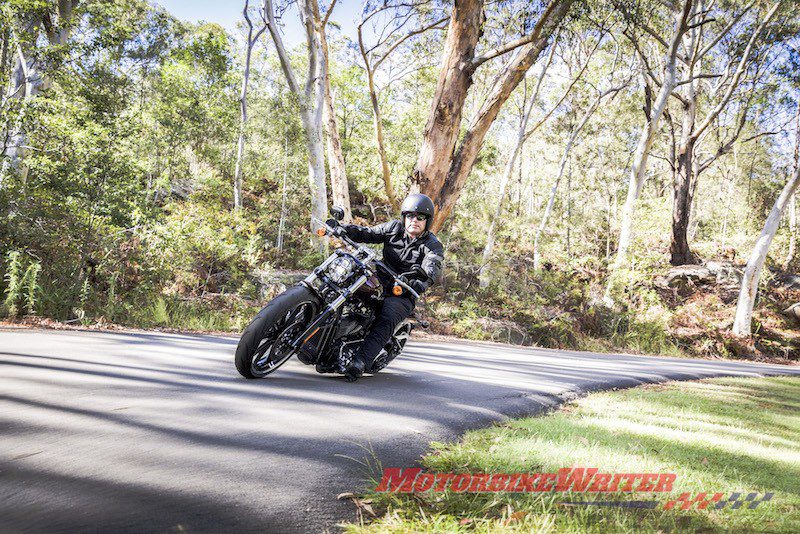 Paul rode dirt bikes as a kid and owned a scooter as a youth, but had an "over-protective mother".
However, on his graduation from college, his mother and father gifted him some Harley-Davidson stocks.
When he got the annual report, he tore out a picture of a Fat Boy and carried it around in his wallet for some time.
"Mum shielded me from bikes but she also planted the seed," he says.
In 1999 he bought his first Harley, a 1998 Fat Boy anniversary model.
Paul picked up a new 2018 CVO Limited earlier this year just days before getting the job in Australia. He sold the bike and plans to buy another one soon.
"This will be my 11th Harley-Davidson that I buy," he says.
Since arriving, Paul says he has ridden up the "beautiful" Old Pacific Highway to the Central Coast and around greater Sydney.
However, he hopes to get out more and explore Australia and New Zealand while meeting dealers and customers.
"I've seen a lot of country, but only in pictures or flyovers," he says.
"Bill Davidson was here a year ago (for the 100th anniversary of Harley in Australia) and him describing the roads and people to me is one of the things that sold me on Australia."