Putting together a list of the best sportbikes ever made is no easy feat. By their nature, sportbikes are about pushing the boundaries and stepping out of comfort zones, and every rider has different limits. What works for one rider won't work for another. And that's what makes sportbikes so great. There is no one-size-fits-all.
There's absolutely no way to please everyone with a list that's limited to 10 entries. In fact, selecting 10 that I'm happy with is difficult enough! There are more than 10 manufacturers that should all have an entry, let alone individual models.
So, with that in mind, let's take a look at what I've come up with. Important, ground-breaking, and iconic models that fully deserve to be included may not be, and some that have been included might not meet your expectations. But such is life.
Without further ado, let's take a look.
1969 Honda CB750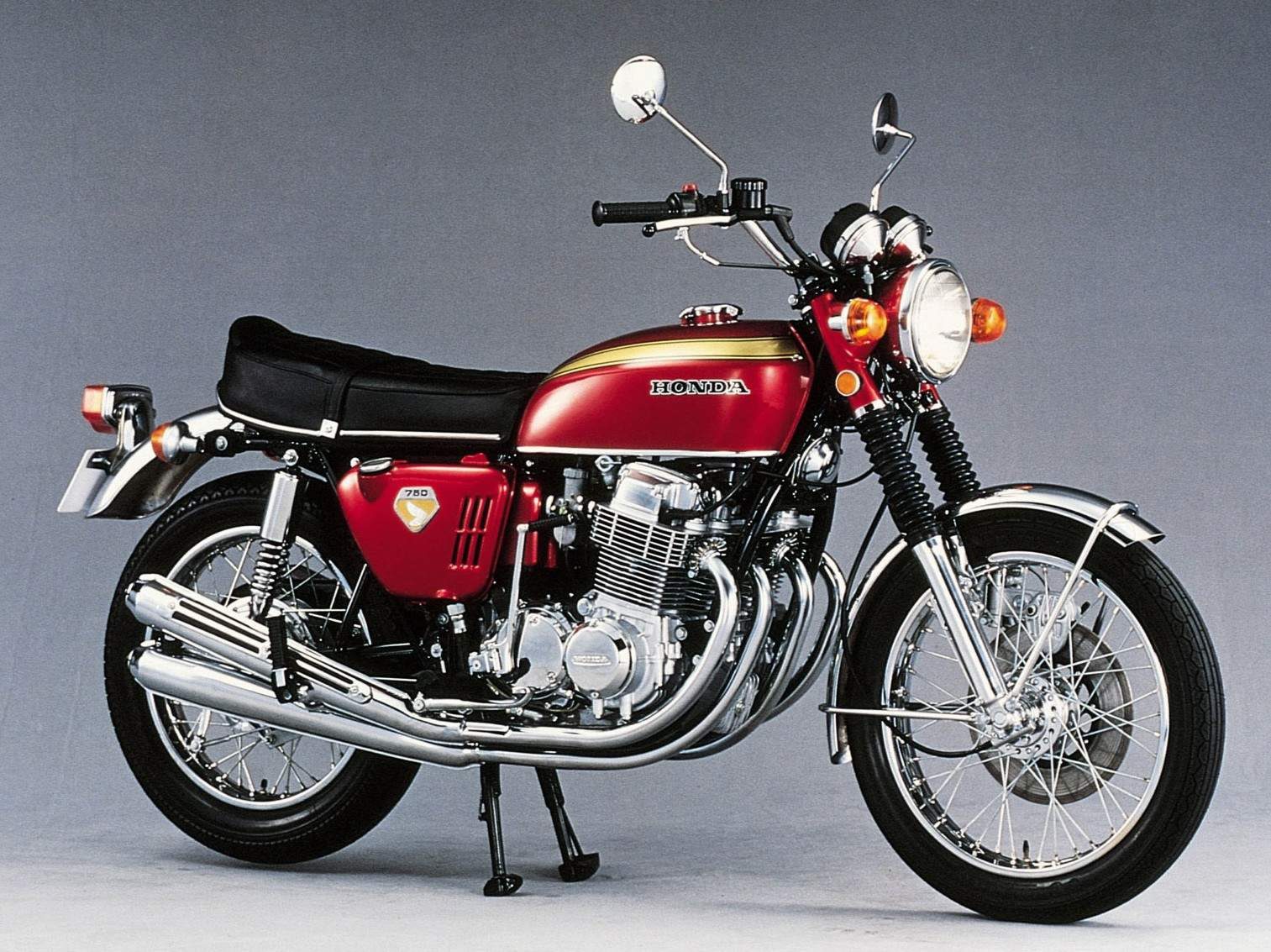 Photo Credit: motorcyclespecs.co.za
To tell the story of the best sportbikes ever made, we have to go back to their origin: the 1969 Honda CB750. Though it's not a sportbike by modern definition, the CB750 was the world's first superbike and without it, we would not be where we are today, and we certainly wouldn't have enjoyed the birth of the race-replica sportbike era in the 80s.
The Honda CB750 was ground-breaking when it first rolled onto the scene in 1960. Using a 736cc four-cylinder engine that produced 68 horsepower and 44 lb-ft of torque, the CB750 was able to accelerate to top speeds of up to 125 mph. It ushered in a new breed of sports performance motorcycles that put British and European models to shame.
And it came with an electric start, flashing turn signals, and disc brake too. No fancy ABS, traction control, or aerodynamic fairings—just pure unadulterated joy. It truly was the first superbike.
1986 Suzuki GSX-R750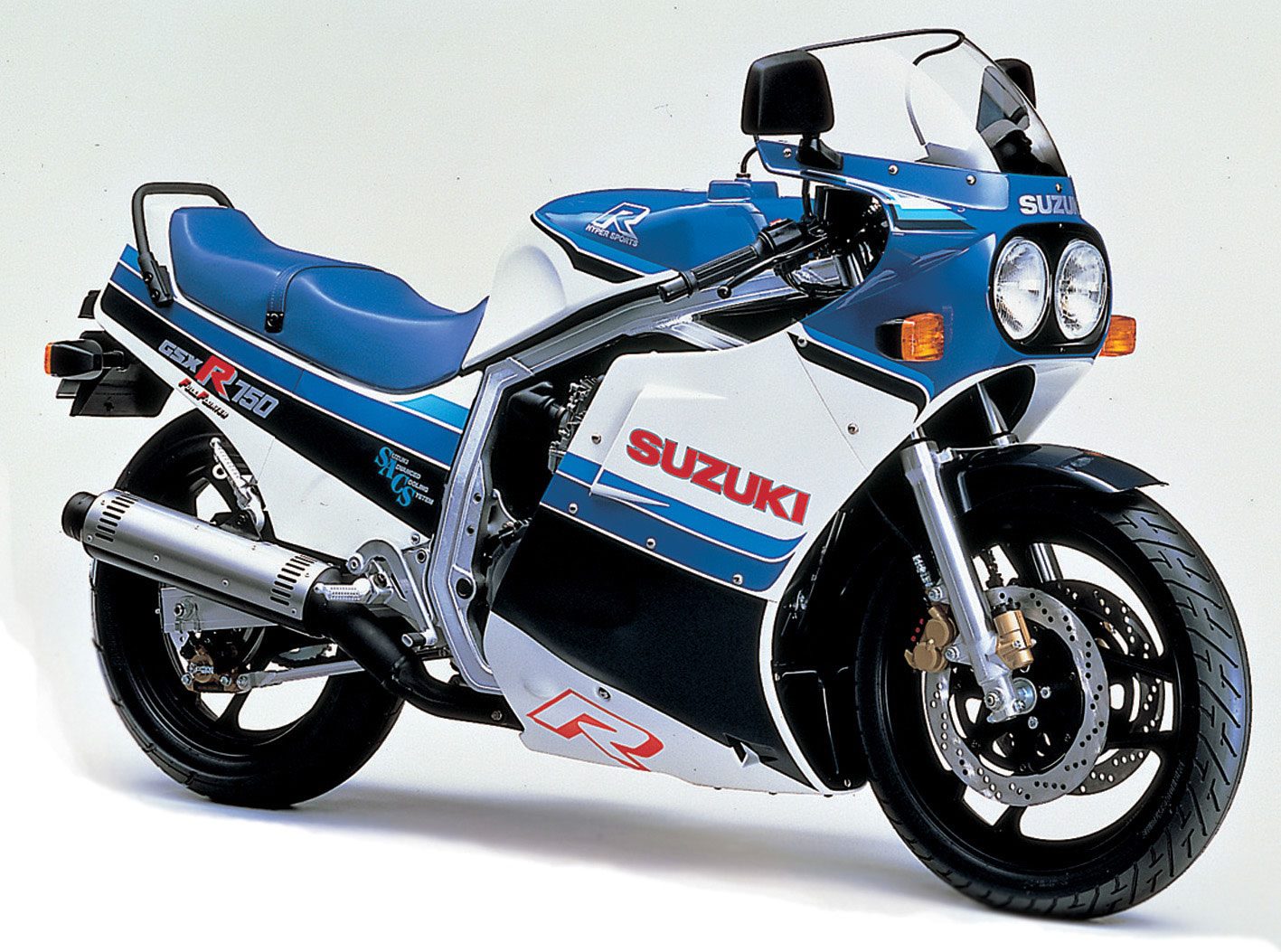 The 70s saw standard motorcycles slowly evolve into faired sports machines, but real race-replicas didn't really arrive until the 80s. Suzuki had a number of models worthy of this list from that era, including the not-for-USA RG500 Gamma, but there's one motorcycle that must be mentioned: the 1986 GSX-R750.
While it wasn't the first GSX-R, since Japan had its Japan-only GSX-R400 since 1984, the GSX-R750 was the first GSX-R model available in the US. If the Honda CB750 was the first superbike, then the GSX-R750 was the world's first authentic crotch rocket.
Using a narrow air/oil-cooled inline-four engine, the GSX-R750 boasted peak power figures of 100 horsepower, 52.1 lb-ft of torque, and top speeds exceeding 140 mph. It had the performance, but it also looked the part too. It had awesome twin headlights, a real race-inspired paint job, and endurance-racing fairings that let everyone know you were riding the real deal. That's why the GSX-R750 is still with us today.
1988 Honda VFR750R RC30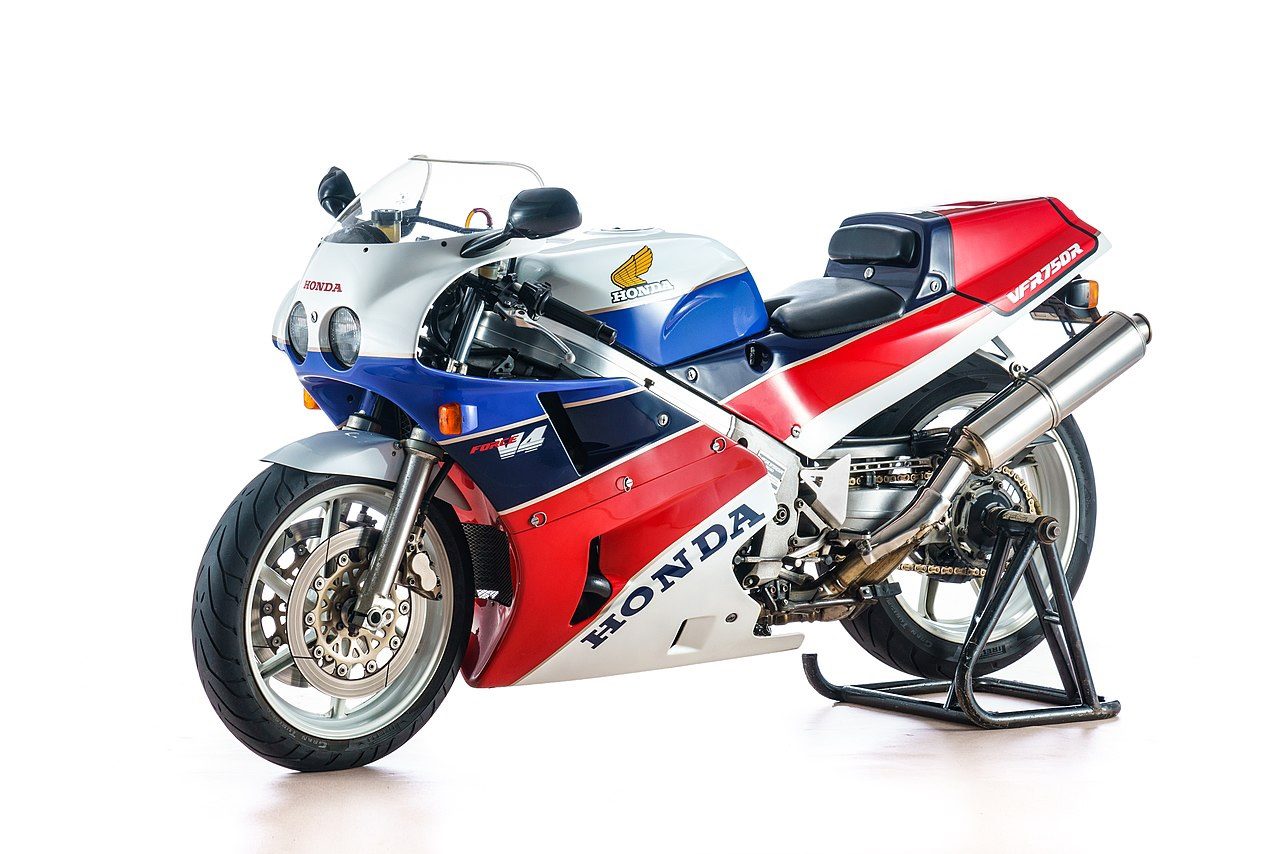 Photo Credit: Wikipedia
If the Suzuki GSX-R750 brought sports performance to the masses, the Honda VFR750R "RC30" brought it to the elite. Only 3,000 RC30s were made, with each one costing $15,000. That seems like a relatively cheap price, but that was a lot back then. The RC30 commanded that kind of price tag for good reason: they featured top tier parts and were hand-built by HRC's race technicians.
The RC30's engine was a 748cc V4 unit with sophisticated components. These included titanium connecting rods, gear-driven camshafts, race-inspired gearing, and an unorthodox firing order. The result was a broad spread of power that could be delivered when and where it was needed. In unrestricted form, the RC30 had 118 horsepower, 51 lb-ft of torque, and the ability to hit speeds north of 150 mph.
Other sophisticated parts included a lightweight aluminum twin-spar frame, a slipper clutch, fully adjustable Showa suspension, and an iconic single-sided swingarm. There was also a race kit from HRC for real lunatics too.
Today, a mint RC30 could set you back anything from $40,000 to $100,000. And with good reason.
1992 Aprilia RS125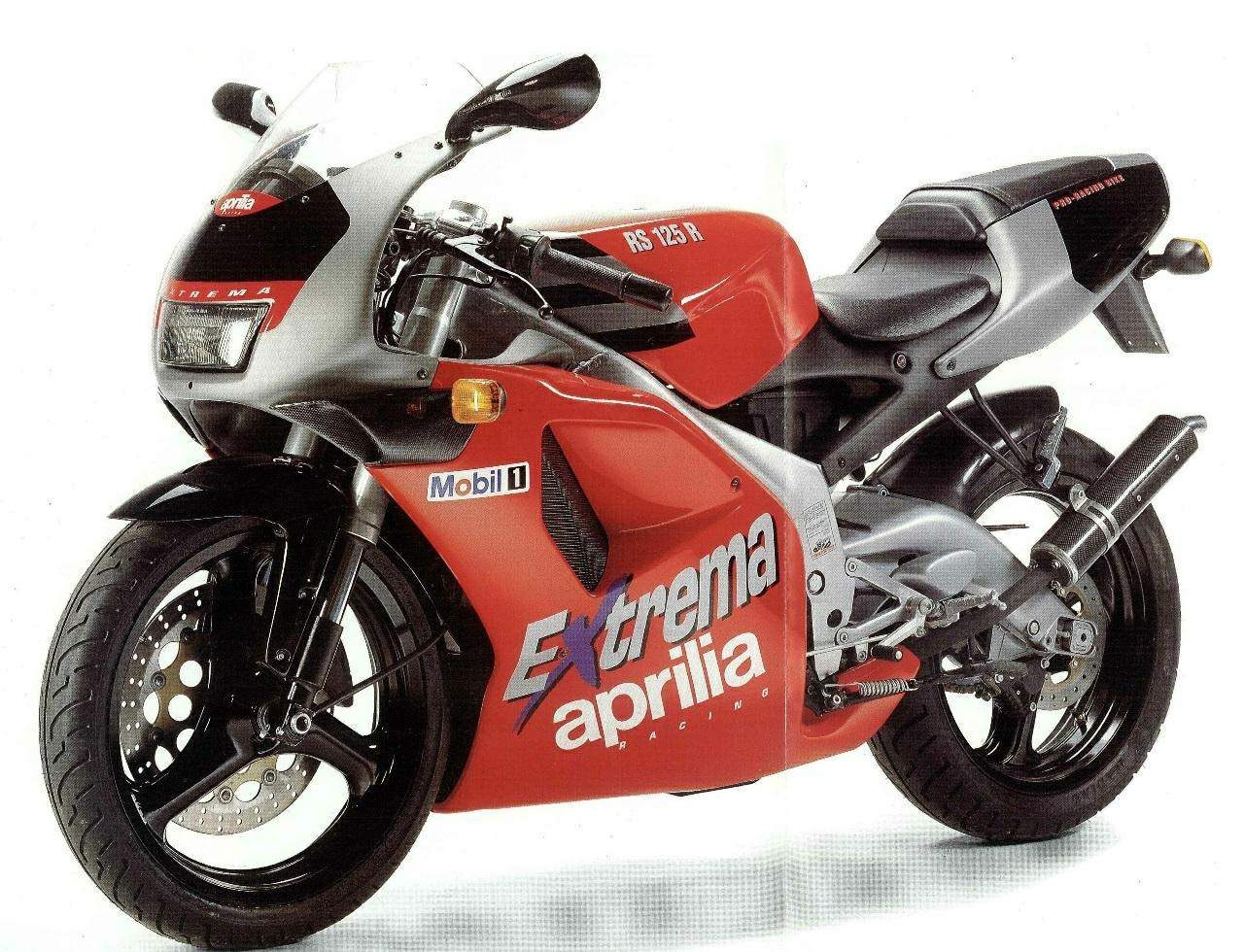 Photo Credit: autoevolution.com
The best sportbikes aren't always the biggest or the ones with the most power. Throughout the 90s, there was one motorcycle that was the stuff of dreams for young riders: the Aprilia RS125. While its fame wasn't as big in the US, the Aprilia RS had a big following in Europe. It was a small-capacity two-stroke motorcycle with fairly impressive stats. Needless to say, it was the bike that launched a thousand racing careers.
Unlike a lot of little race-replicas, the RS125 performed as good as it looked. In unadulterated and restricted form, the Aprilia RS boasted 15 horsepower. Not much. But any teenager with a wrench and a bit of know-how could quickly unlock the engine's full 34 horsepower and 18.4 lb-ft torque potential. And they did.
Without the Aprilia RS, we wouldn't have seen racers like Casey Stoner or Cal Crutchlow. And without the Aprilia RS, we wouldn't have seen such quality small capacity racing, watching the RS go toe-to-toe with the equally impressive Cagiva Mito. Both are exceptional motorcycles, and proof that size definitely isn't everything. If you can't have fun on an RS125 or a Mito, you don't know what fun is.
1994 Ducati 916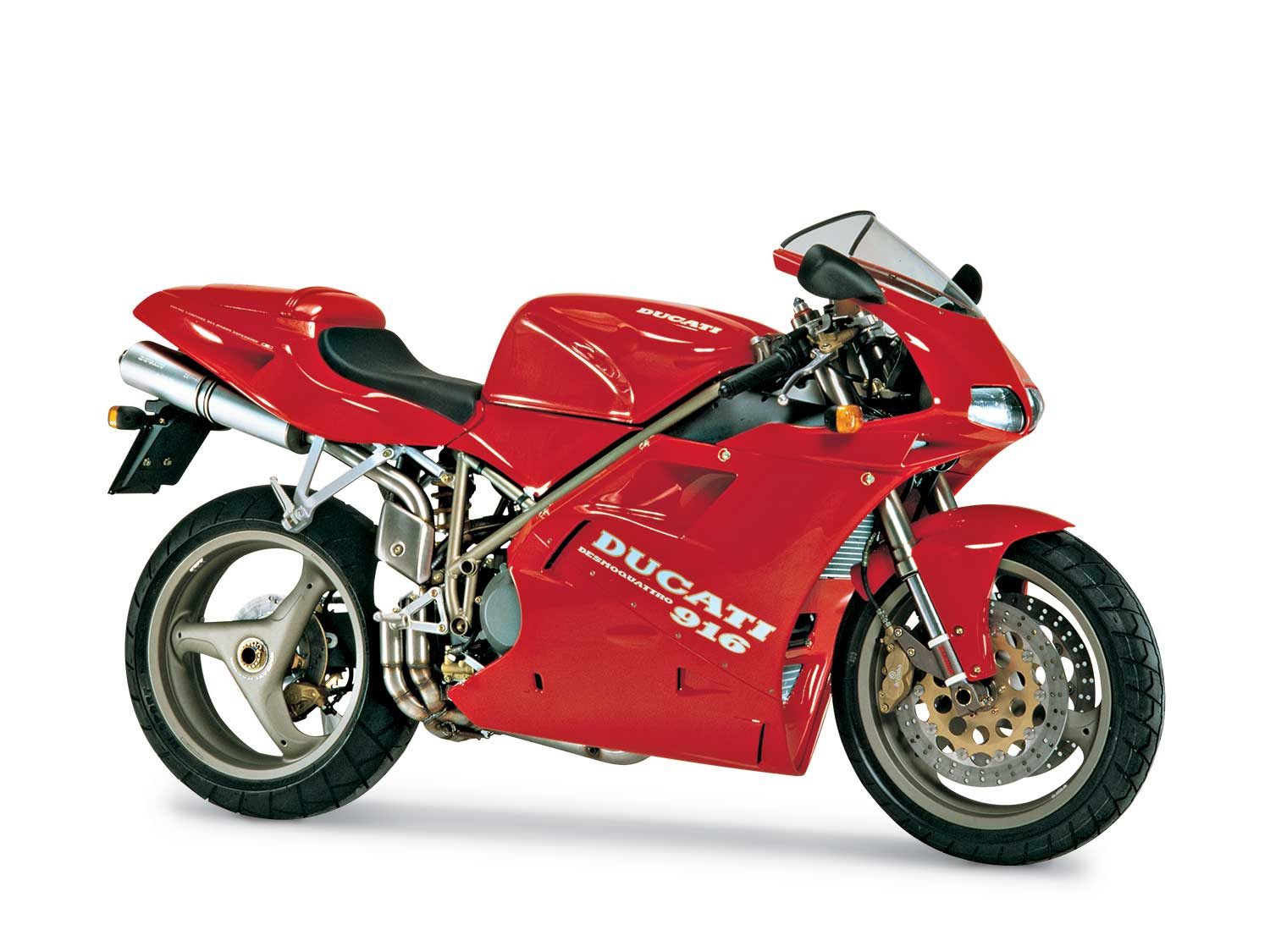 The Ducati 916 was one of the most iconic motorcycles of the 1990s. Featuring striking bodywork, a powerful engine, and race-proven handling, the 916 is one of the best sportbikes ever made, and easily one of the best motorcycles ever producing by Ducati.
The 916 is powered by a 916cc 90-degree desmodromic V-twin engine, designed by Massimo Tamburini. Tamburini is often described as one of the greatest motorcycle designers of all time, and while the 916 is just one of his many celebrated creations, it's arguably one of the best. The V-twin engine produced an impressive 114 horsepower, 67 lb-ft of torque, and could propel the 916 to speeds of up to 160 mph.
Aside from the impressive engine, the 916 also utilized a chrome-moly trellis frame, aerodynamic bodywork, a cool single-sided swingarm, and impressive under-seat exhausts.
The 916 won 4 Superbike World Championships and has left a lasting superbike legacy. In fact, when Tamburini designed the MV Agusta F4, he made no secret about the fact that the F4 is the 916's spiritual successor—and another bike that would also be worthy of this list.
1998 Yamaha YZF-R1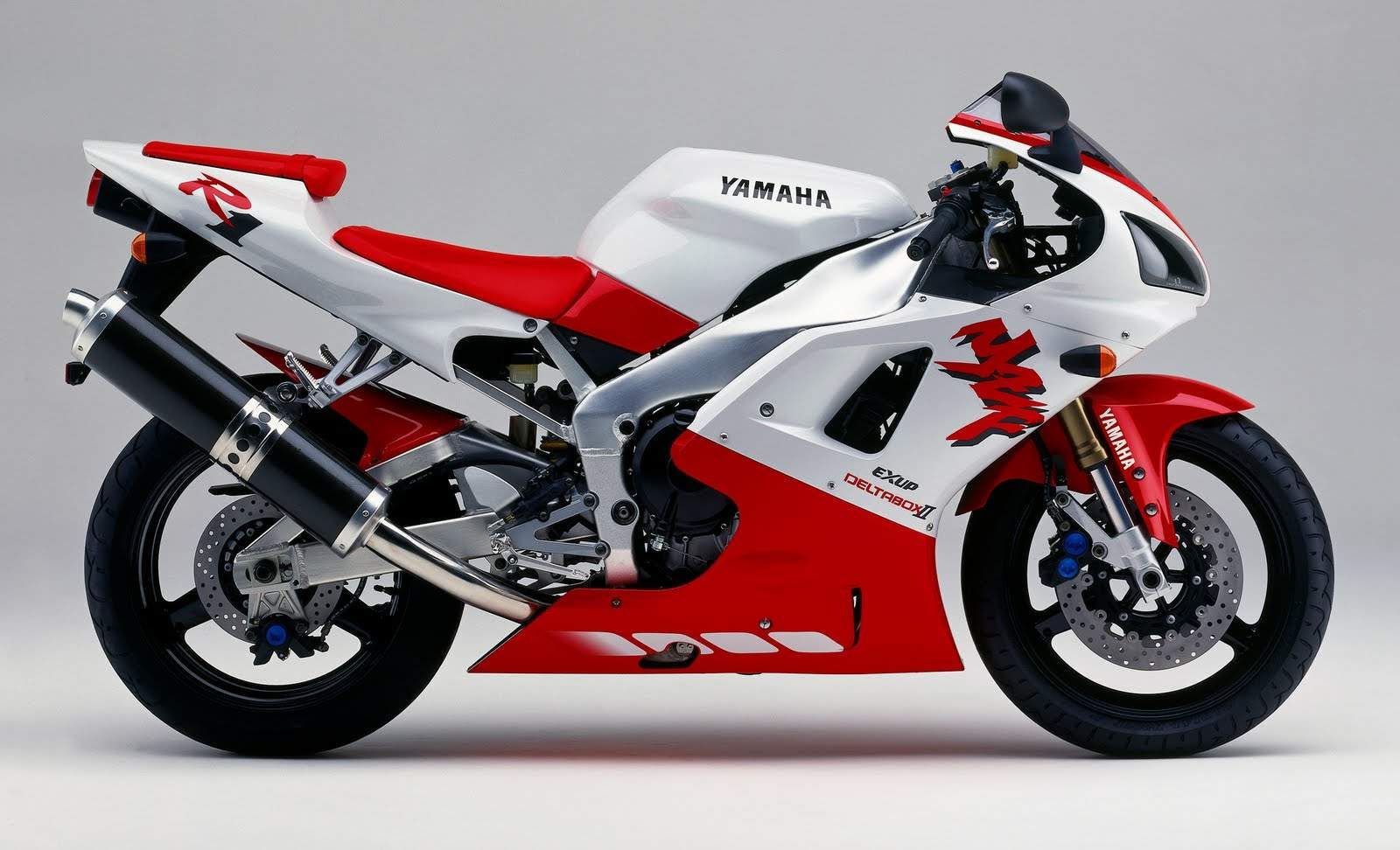 You don't have to be a Yamaha rider to appreciate the value of the very first R1. It was a motorcycle that significantly raised the bar and revolutionized what a liter-class sportbike could, or rather should, be. First launched in 1998, the Yamaha YZF-R1 redefined the class.
The first generation of R1 models was the full package. It was the most powerful motorcycle in its class, and also the lightest motorcycle in its class too. Measuring up against the competition, the R1 was easily the smallest too, and it was even smaller than many 600s!
Armed with Yamaha's Genesis engine, a carburated 998 cc liquid-cooled, 20-valve, DOHC, inline four-cylinder unit, the R1 could produce 150 horsepower, 72.7 lb-ft of torque, and hit speeds of up to 168 mph. All in a package that weighs 448 lbs wet.
As a result, the YZF-R1 was an instant bestseller. In fact, they were in such demand that dealers couldn't stock them fast enough. They were in high demand for closed circuits as they were (and still are) formidable track day weapons, and any rider with a taste for mischief wanted a go on the new master.
2004 Kawasaki Ninja ZX-10R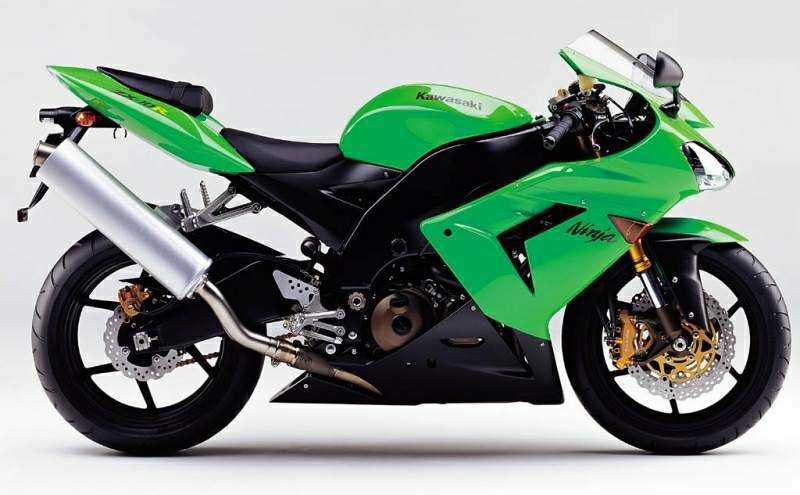 The ZX-9R was great, but it couldn't move with the times. To bring the Ninja back in the game, Kawasaki unleashed the ZX-10R unto the world in 2004. You could have a list of Ninjas representing the greatest sportbikes ever made, but we've tried to limit our choices to really notable models. And the ZX-10R is arguably the most significant of them all.
Lighter and more powerful than the above-mentioned R1, the new Ninja surpassed all competition. It used a 998 cc liquid-cooled inline four-cylinder engine that hammered out 155 horsepower at the wheel. 76.1 lb-ft of torque, a top speed of over 180 mph, and a 0-60 mph time of 3.2 seconds.
The Kawasaki Ninja ZX-10R also used an all-titanium exhaust system, which helped to improve the motorcycle's already impressive power-to-weight ratio. It was lightweight, compact, and very fast. If you could stomach Kawasaki's signature lime-green, then it was the perfect motorcycle of the era.
The ZX-10R is consistently recognized as one of the best sportbikes on sale, no matter which generation you're talking about. Although, it's almost too much of a good motorcycle, and really needs to be ridden on a track to unleash its full potential.
2010 BMW S1000RR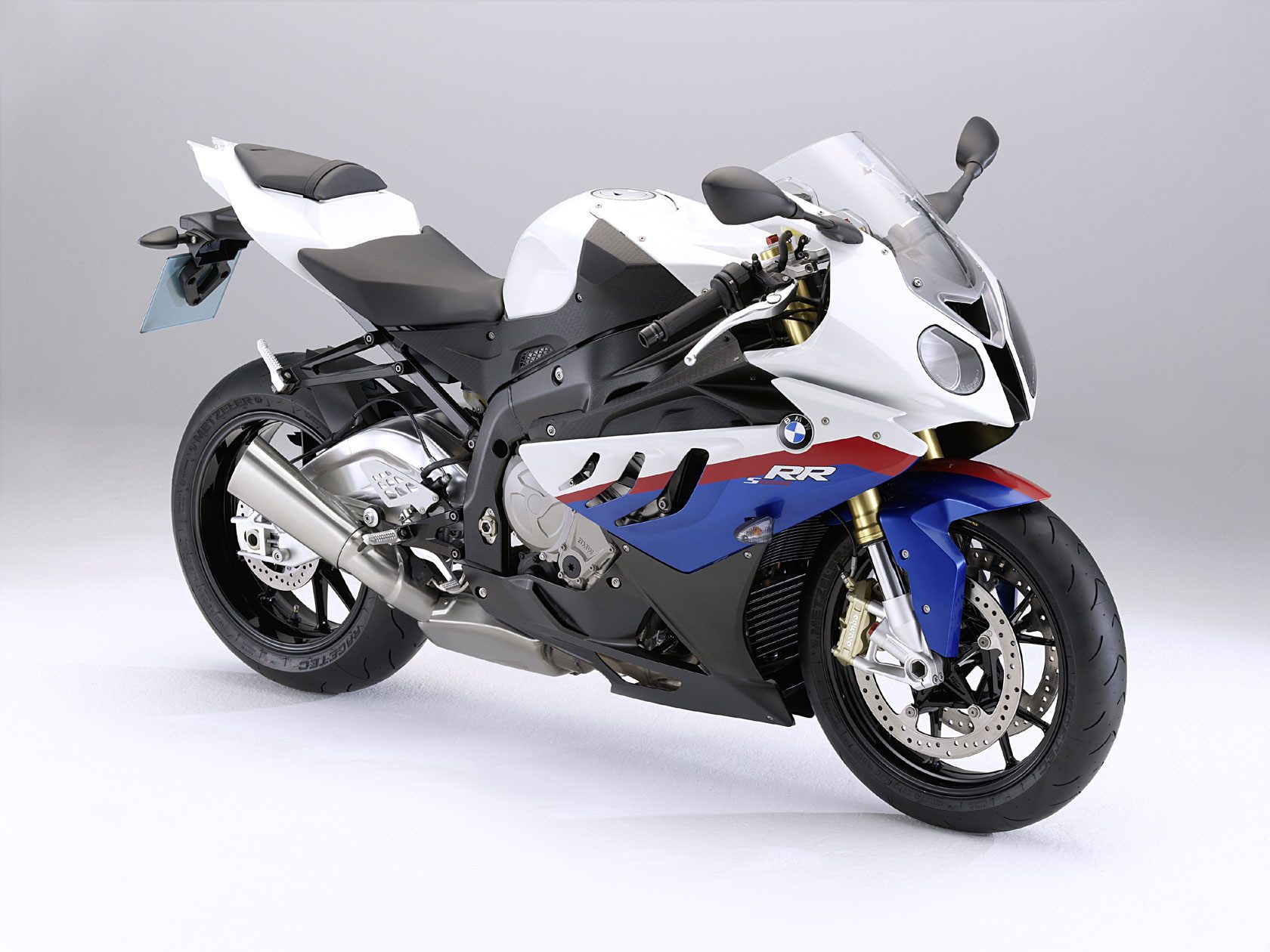 Technically, the first BMW S1000RR arrived in 2009, when BMW released 1000 units as homologation specials. The model was such a success that BMW decided to transform it into a commercially-viable production bike from 2010 onward. The S1000RR would become BMW's first modern sportbike, and it would leave a lasting impression that resonates right up to the present day.
At first glance, the original S1000RR didn't look particularly special. It used a list of fairly standard ingredients: a 998 cc inline-four engine, ABS as standard, Brembo brakes, Bosch electronics, and plush suspension, wrapped in an aerodynamic package. But BMW managed to use those ingredients and make something better.
Producing 193 horsepower, 82.5 lb-ft of torque, and a top speed that exceeded the 186 mph Gentleman's Agreement, the S1000RR was nothing short of a weapon. However, for buyers who opted for the extras, it was something else altogether. Add Race ABS, a quick shifter, and Dynamic Traction Control to the lightest supersport bike in the class, and you have a motorcycle truly worthy of "RR" designation.
2017 Ducati 1299 Panigale Superleggera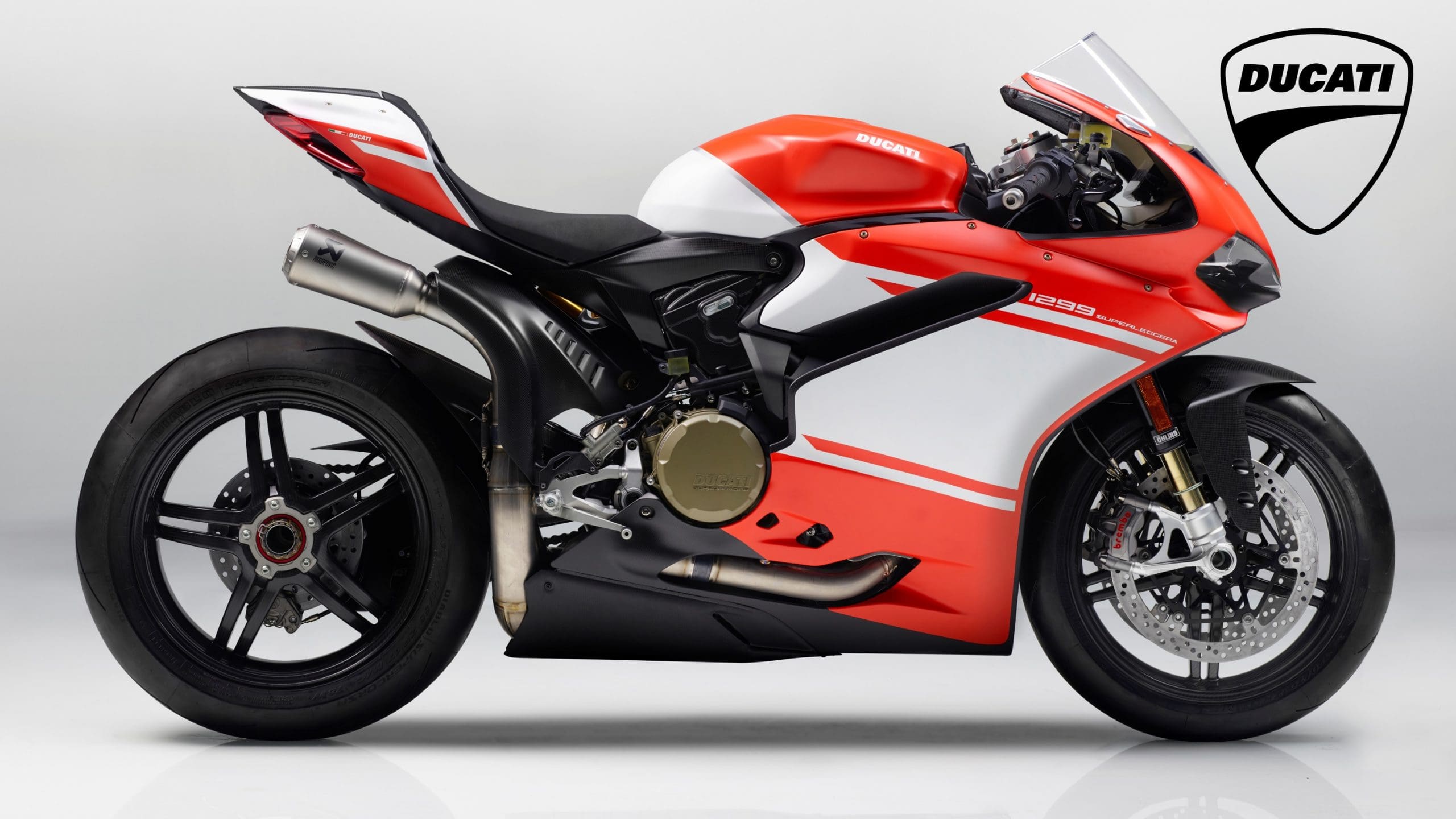 Any Panigale could go on this list, but there's something about the 1299 Superleggera that's just so majestic. The Superleggera was the top-tier 1299 model, and when it first appeared in 2016, everyone paid attention.
Limited to 500 units, the Superleggera took the stock Panigale 1299 and turned it up to eleven. It was even lighter than the previous 1199 Superleggera which made it a superlight sportbike with a formidable power-to-weight ratio.
The 1285 cc Superquadro V-twin engine was the most powerful factory twin ever produced, boasting 215 horsepower and 108 lb-ft of torque. It was powerful and light thanks to the use of titanium and aluminum instead of steel components. But to really maximize the engine's potential Ducati had to minimize the weight in everything else.
They did this by using a full carbon fiber frame, subframe, swingarm, and wheels. The fairings and were also made from carbon fiber, reducing the overall weight of the Superleggera to 344 lbs dry and 268 lbs wet. It was super light but it was also super expensive. Only 500 of these were produced, with a price tag of $80,000 each.
2015 Kawasaki Ninja H2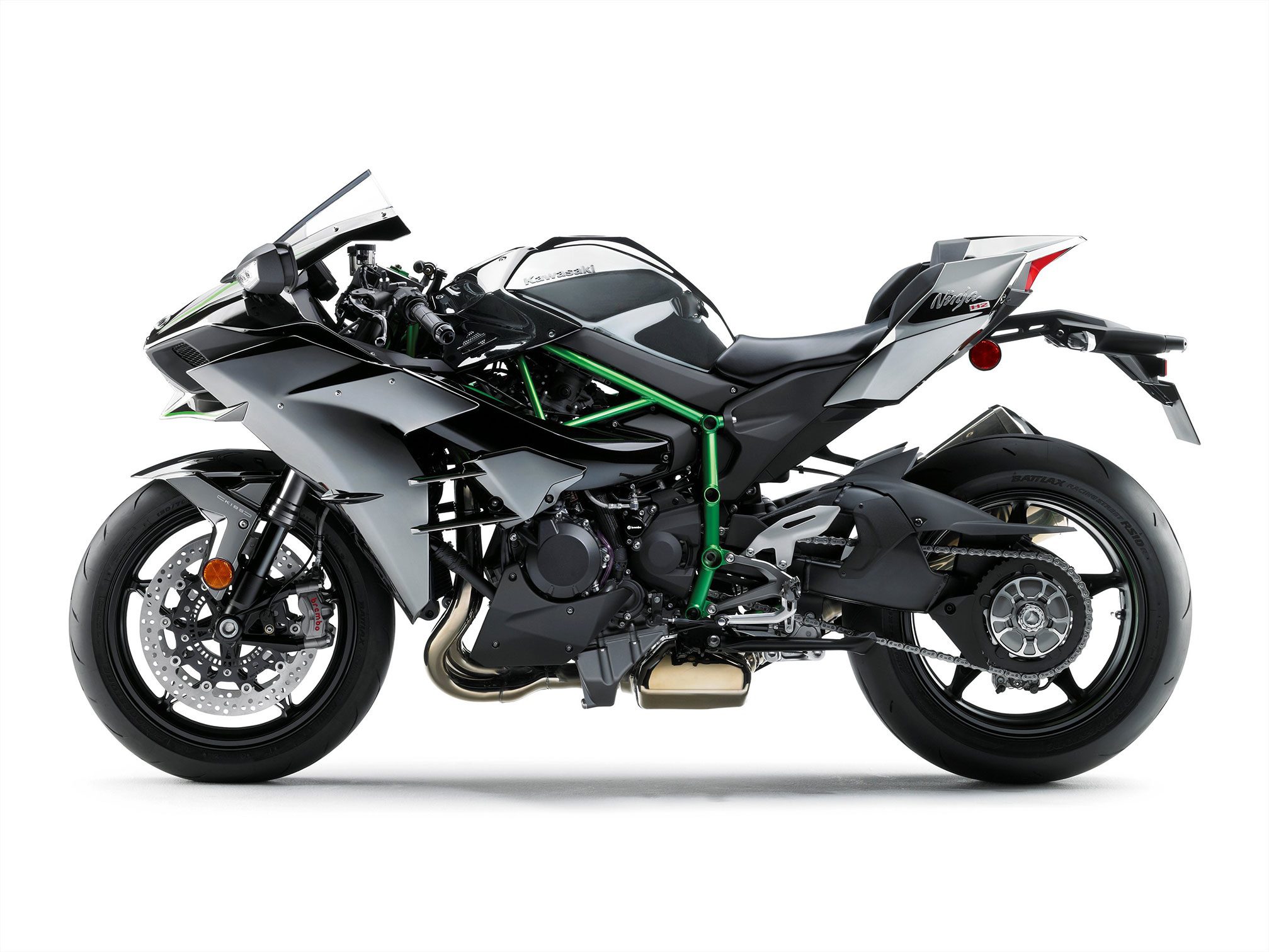 In 2015, the Kawasaki Ninja H2 rolled into our lives. This all-new supercharged hypersports motorcycle was something of a shot in the arm for the motorcycle industry. Unlike the fearsome and outrageous H2R, the H2 was designed from the streets rather than select closed circuits. It may not have a power output over 300 horsepower, but it does exceed 200—which is more than enough for anyone.
Powered by a supercharged 998cc inline-four engine, the H2 is the first production supercharged machine of its kind. Rather than relying on third-party technology, Kawasaki's supercharger was made specifically for the H2 engine. The result is air pressure in the airbox that's 2.4x atmospheric pressure, which allows for some explosive performance.
With around 210 horses on tap, it's should come as no surprise that the H2 can reach speeds of over 200 mph. It's seriously fast, but there's more to the H2 than a supercharged engine.
It feels like a premium motorcycle: the fit and finish of every component is top-notch. Every part is designed to accommodate the raw power of the machine, from the suspension to the brakes, and the flex in the chassis. Yes, it's a fast motorcycle, but it's actually remarkable rideable too. The numbers are intimidating, but you're in full control at all times.
And when it first hit the dealers, the price was a surprising $25,000. That's not bad for one of the best sportbikes ever made, right?