The ninth annual York Motorcycle Festival in Western Australia is adding some adventure and celebrity to its events this year on Sunday 14 April 2019.
Festival Director Peter Woods says the number of new attractions planned for the free event would help attract more than 6000 people.
"This year we are presenting a big focus on adventure hike riding, Peter said.
"Adventure motorcycling is becoming increasingly popular as more and more people opt for taking their bike off road," he says.
"We are going to celebrate everything to do with adventure bikes and riding, and hopefully inspire riders to get out and give it a go."
Billy Biketruck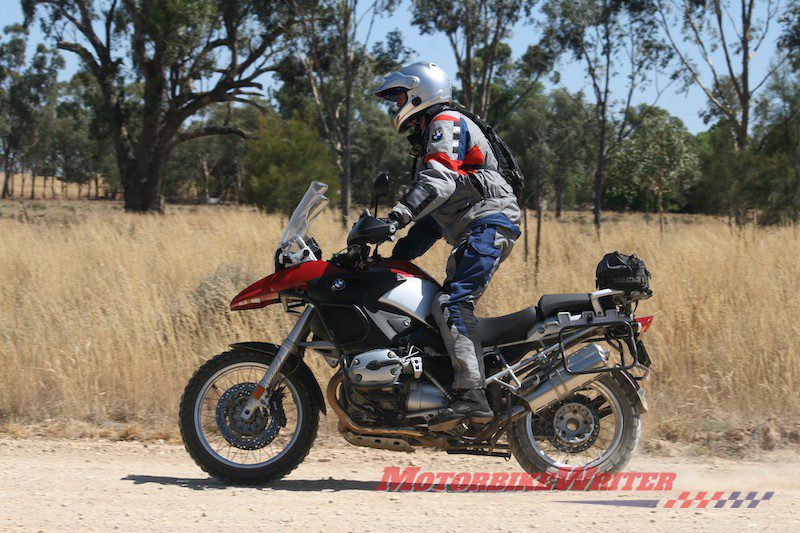 Helping to inspire riders will be Charley Boorman's sidekick Billy Ward, or Billy Biketruck as he is known.
We met Billy when he joined Charley several years for a motorcycle tour to the Flinders Ranges and he is an extremely funny and entertaining speaker.
He's also a very competent adventure rider who has recently returned from a filming trip through Iraq with Claudio von Planta who filmed Charley and Ewan McGregor in Long Way Round.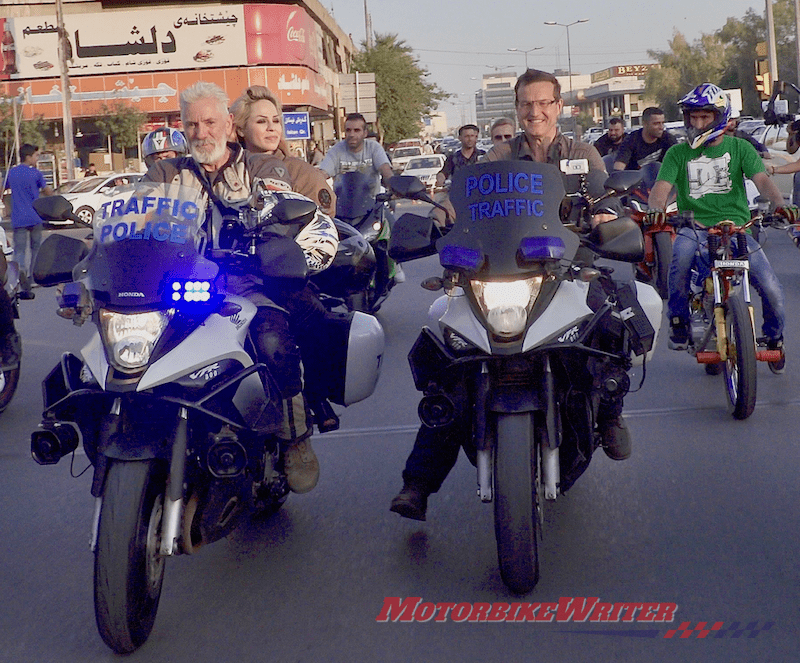 "It started – as so many good stories do – with excessive alcohol consumption, and ended up with a trip through a war zone," Billy says of his Iraq trek.
"Though standing on the front line in Mosul surrounded by military of one type or another, listening to the coalition jets above made me ponder 'What the feck am I doing here?'.
"An incredible journey into the Middle East with Claudio opened up my eyes to many things — political, social, economic, power and control. Our legacy, if we have one should be our understanding. My story is about how I fell into this adventure and how wonderfully good and bad, people can be."
Billy will tell his story at the festival and present some videos and photos of his trip in what he calls an exciting, funny and sad story, with only a little bit of nudity!
Catch Billy at the York Mill on the Saturday at 3pm, and Sunday at 1pm.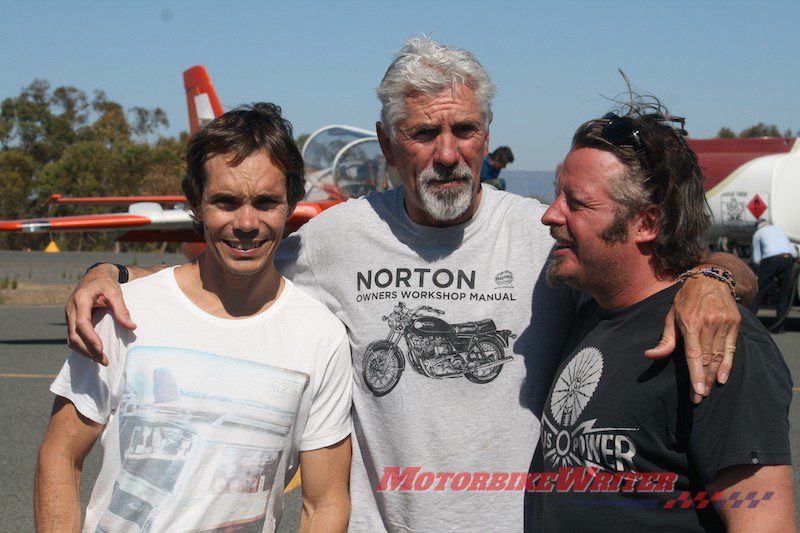 Free York festival
The family-friendly free festival includes the usual Mt Brown vintage hillclimb, show and shine competition, vintage collective markets, children's bike rides, displays of new bikes and products, and the Harley-Davidson family concert in Peace Park from 4pm.
Aussie stunt rider Lukey Luke will stage stunt shows burning up South St on his new BMW F800R on the Sunday and champion trials rider Neil Price will demonstrate his amazing skills.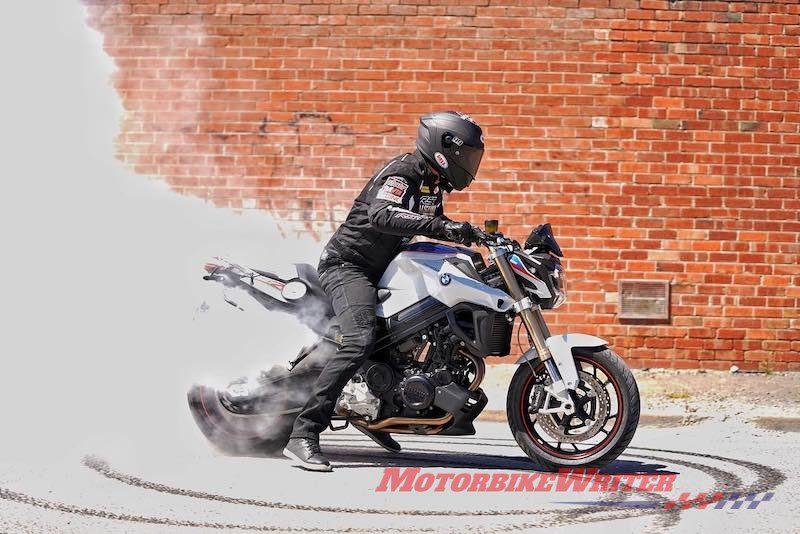 If you want to join  in the fun, you can enter the hillclimb. Riders get two timed passes and need to replicate the next three timed passes as close to their nominated time as possible.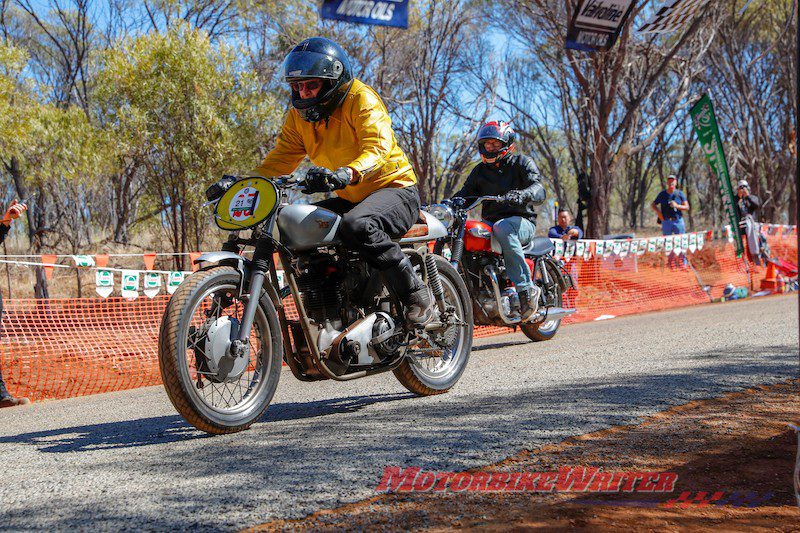 The York Motorcycle Festival will raise funds for beyondblue with a charity ride for on the Sunday from Midland Gate Shopping Centre carpark, Great Eastern Highway, from 8.30am.
Cost is $10 per rider, $5 per pillion, and all money goes to beyondblue.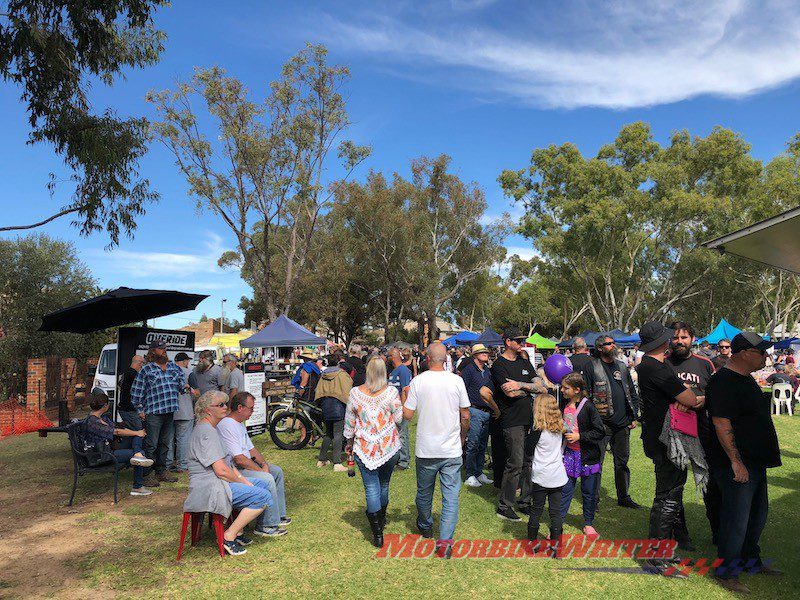 There is plenty of motorcycle parking available on Avon Terrace and throughout the town.
The York Motorcycle Festival is supported by Department of Tourism Western Australia, Department of Regional Development, Royalties for Regions and the Shire of York, and proudly sponsored by Shannons Insurance, Harley-Davidson, 5 Star Yamaha and Indian Motorcycles.