Yamaha is stepping up its electric program with removable batteries, but not in a full-size electric motorcycle.
That's probably just as well as Harley-Davidson has hit a short circuit with the introduction of its LiveWire.
Instead, Yamaha will unveil two electric scooters, an electric bicycle, an electric mobility scooter and an electric personal scooter at next week's 46th Tokyo Motor Show.
Yamaha has not revealed many details of its new electric program at the Tokyo show, but they do promise fast-charging, extra range and removable batteries.
Electric program
So far, Yamaha has only produced the electric PES1 (Passion Electric Street) road bike and PED1 (Passion Electric Dirt), but neither is available in Australia.
In June, Yamaha unveiled their EC-05 electric scooter with Gogoro lithium-ion battery packs you can easily swap at a convenient roadside vending machine.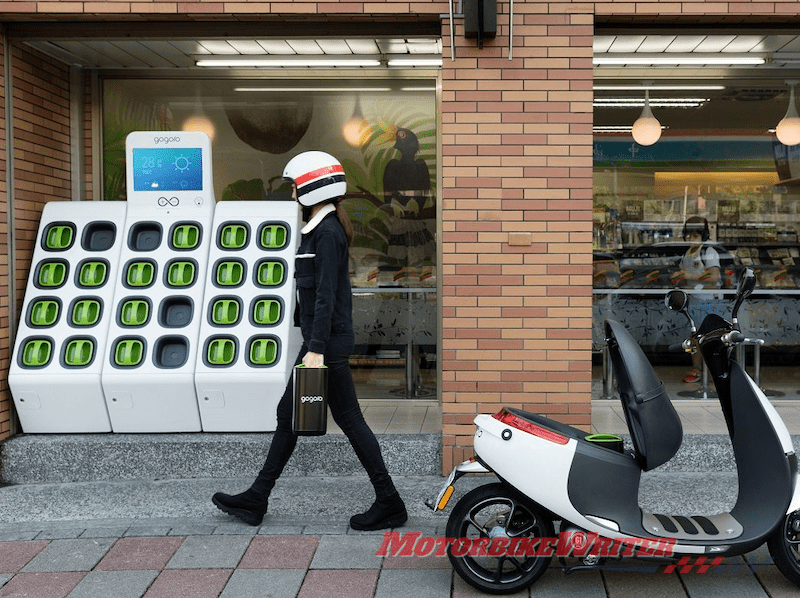 Yamaha was also recently believed to be co-operating with the other Japanese motorcycle manufacturers to standardise electric motorcycle and scooter technology, including charging infrastructure and swappable battery packs.
In Tokyo they will unveil the small E02 scooter and classic-looking E-Vino, both with removable batteries.
There will also be a YPJ-YZ pedal-assisted e-bike, an electric tilting three-wheelers mobility scooter, and the electric Land Link Concept.
The latter uses artificial intelligence image recognition technology to autonomously move over "vast" outdoor terrain. It is likely designed to transport cargo.