Imagine a Yamaha VMax with 147.2kW of power and 166.8Nm of torque packed into a leaning three-wheeler motorcycle with two front wheels.
That's Yamaha's vision of the future as they have applied for a patent for the design.
The filing comes as Yamaha is launching its Niken leaning three-wheeler based on the MT-09 but costing substantially more.
There is no launch date for Australia nor pricing. However, the Niken will cost an extra £5000 (about $A9000) more than the MT-09 in the UK.
Can you imagine how much a VMax three-wheeler would cost! When they were last on sale in Australia in 2016 they were about $31,300 plus on-road costs.
VMax patent drawings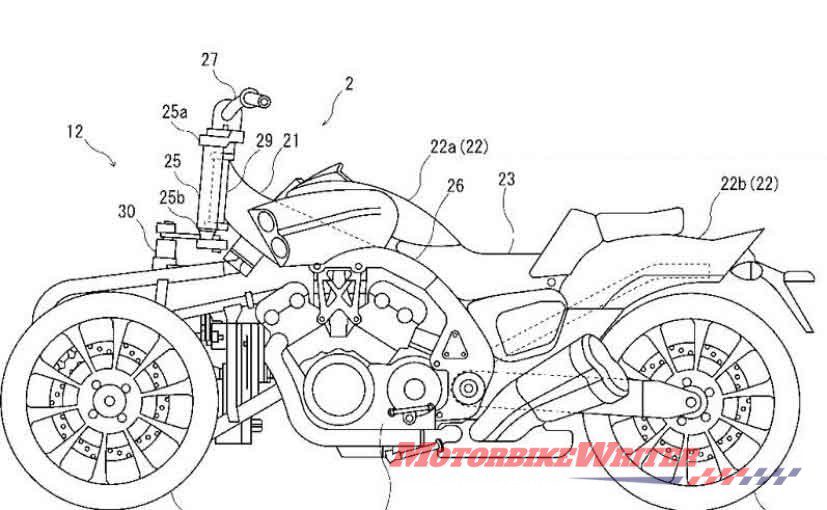 The patent drawings filed in Japan resemble the VMax with its beefy V-four engine, short and flared four-pot exhausts, two-part high-low seat, duck tail, distinctive high fuel tank and iconic vacuum-cleaner-style air intakes.
While the brawny bike was a drag-race specialist with monster torque from its 1679cc engine, it was quite heavy at 263kg and not great in corners.
Having the Yamaha parallelogram link system implementing four fork legs and dual front wheels, it would be a real canyon carver.
Although the MT-09 weighs 188kg, the Niken weighs 263kg, coincidentally the same as the VMax. So a three-wheeler version would probably weigh about 338kg.
But weight wouldn't matter because it has a servo motor system on one of the wishbones to lift the vehicle after leaning in a corner.
The VMax is still available in some markets, but it is believed it was about to be phased out thanks to tough Euro4  emissions regulations. So we suspect the engine would need a major redevelopment.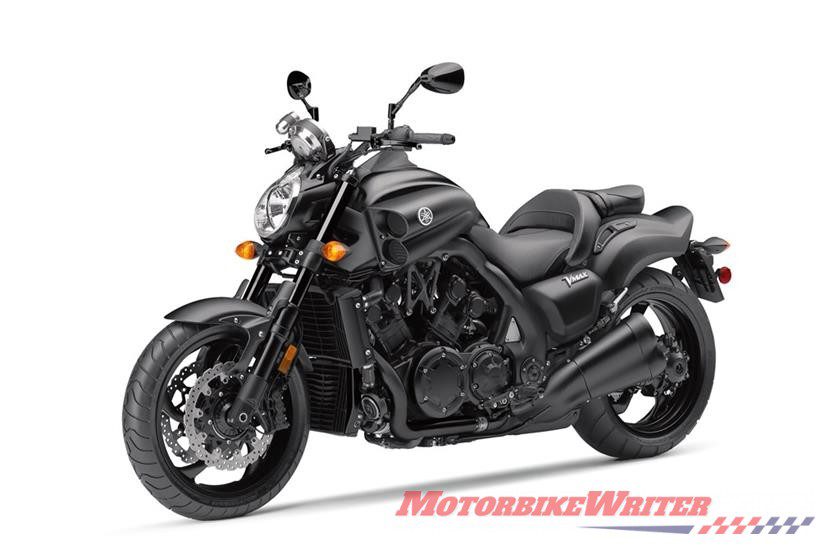 CEO and President Yoshihiro Hidaka recently confirmed they will add more "leaning multi-wheel" models soon.
Interestingly, he didn't specify just three wheels as Yamaha has also produced four-wheel concepts, concept cars and engines for car manufacturers.
The Japanese company already has the Tricity and TMAX scooter three-wheelers, so the Niken and a VMax version would make quite a formidable line-up of "trikes".