Self-riding motorcycles and artificial intelligence are the future of riding, according to two Yamaha concepts.
The Motobot Ver.2 and MOTOROiD will be among six debut models and concepts to be unveiled at the Tokyo Motor Show from October 27 to November 5.
Yamaha unveiled its first Motobot in 2015 with the promise that it would be able to ride faster than MotoGP legend Valentino Rossi.
We're not sure what this second version will be able to do or what its purpose would be!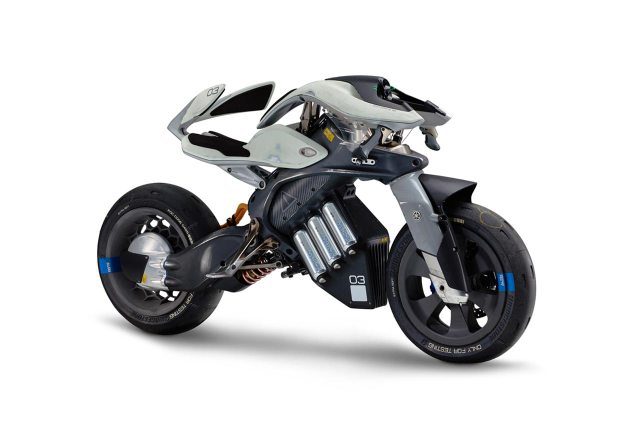 Yamaha will also unveil its wild-looking MOTOROiD with artificial intelligence that will allow the machine to identify its owner and interact with them.
The experimental machine is aimed at personal mobility functions, the company says.
It seems Yamaha has beaten Kawasaki to the technology punch with its artificial intelligence concept.
Last year Kawasaki announced they are developing a natural language dialogue system where the rider can talk to their bike and the bike can talk back to them.
They call it "RIDEOLOGY" and Kawasaki describes it as: "In order to RIDEOLOGY = strength and kindness be manipulated coexist to achieve a motor cycle is a joy, that challenge to all the possibilities, that Kawasaki own to "run = RIDE" of "Good = IDEOLOGY".
Whatever that means! Anyway, Kawasaki is yet to unveil a concept bike with artificial intelligence.
Meanwhile, Yamaha's MOTOROiD concept is powered by an electric motor.
The Japanese manufacturer says it will use artificial intelligence so riders can experience "Kando" which is a Japanese term for the simultaneous feelings of deep satisfaction and intense excitement that we experience when we encounter something of exceptional value.
We're still not sure how artificial intelligence will work on a motorcycle.
But if Tesla founder Elon Musk is right, it could lead to killer robots and World War III!
Meanwhile, Yamaha will also unveil a leaning four-wheeler called the MWC-4, powered by an electric motor.
It uses the leaning multi-wheel technology of Yamaha's Tricity scooter.