The prices of electric motorcycles will eventually come down like the prices of flat-screen TVs did, but right now they are very expensive.
We've charted the top 10 world's most expensive motorcycles and were surprised to find they even include two pedal-assisted bikes, the $US80,000 (about $A114,500) Black Trail electric mountain bike and the eROCKIT at $US40,000 ($A57,250)!
However, they also include the world's fastest motorcycle, the 150kW (200hp) Lightning LS-218 in 10th position at $US38,888.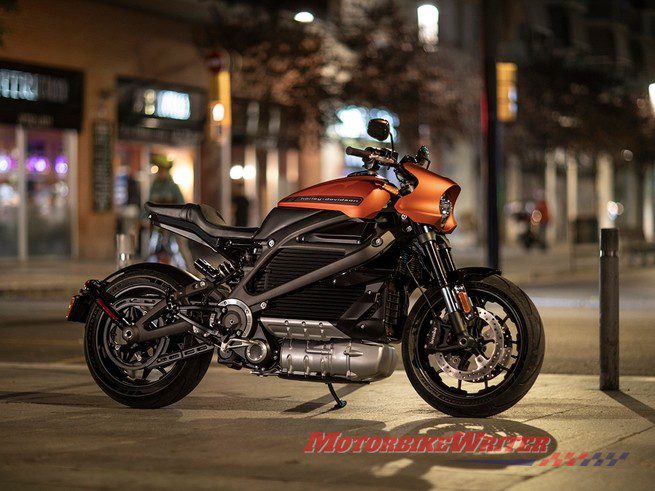 We were originally surprised that the Harley-Davidson LiveWire would retail for $US29,799 ($A41,699) when it arrives in North America and Europe in September.
It will not come to Australia and New Zealand until 2020. No price has yet been released, but it could be as expensive as the top-of-the-range Harley Tourer.
However, it pails in comparison to these electrics.
Top 10 most expensive electric motorcycles:
Detonator $US150,000 ($A215,000)

Detonator

Peraves MonoTracer MTE-150 $US100,000 ($A143,000)

Peraves MonoTracer

Lito Sora $US82,250 ($A118,000)

Lito Sora

Black Trail BT $80,000 ($A114,500)

Black Trail BT

ZecOO $70000 ($A100,200) 

Zec00

Ophiro $70,000 ($A100,200)

Ophiro

Mission One $69,000 ($A99,000)

Mission One

Curtiss Zeus Bobber and Cafe $US60,000 ($86,000) 

Curtiss Zeus Bobber

Zeus Cafe

eROCKIT $US40,000 ($A57,250)

eROCKIT

Lightning LS-218

 

$US38,888 ($55,660)

Lightning record-holding electric race bike
Prices coming down
Those are quite expensive, but prices are coming down.
For example, Lightning has now released the more affordable street bike, the Strike, at $US12,998 (about $A18,000).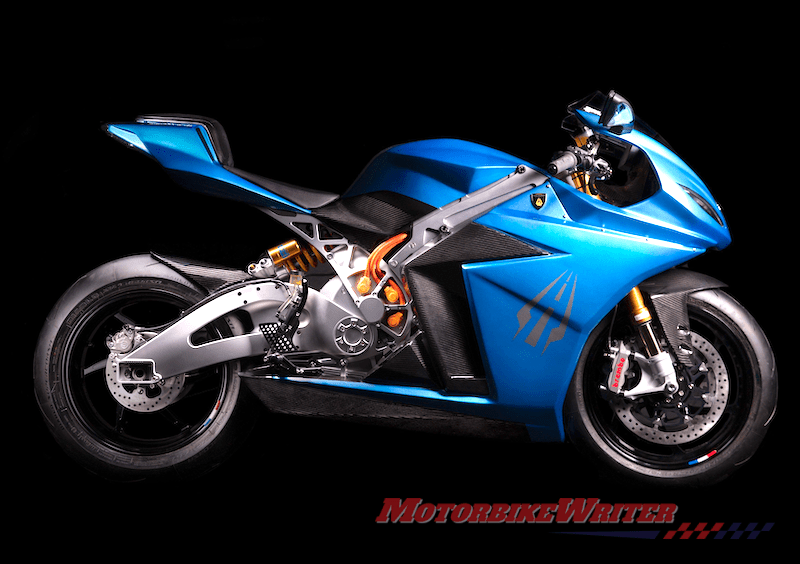 It's not a "pov-pack" bike, either as it comes with plenty of aluminium and carbon, has 140kW of power, 196Nm of torque and maximum range of 450km.
The top-selling electric motorcycle company in the world is Zero Motorcycles who pulled the plug on exporting to Australia and New Zealand in 2017 with no hint of a return just yet.
In 2017 their fleet ( Zero S, SR, DS, DSR, FX and FXS) ranged in price from $18,000 to $25,000 on the road. That's quite reasonable.
Now they have released their top-of-the-range SR/F at $US18,990 with 82kW of power, 190Nm of torque, a top speed of 200km/h and range of about 130km on the highway and up to 260km in the city.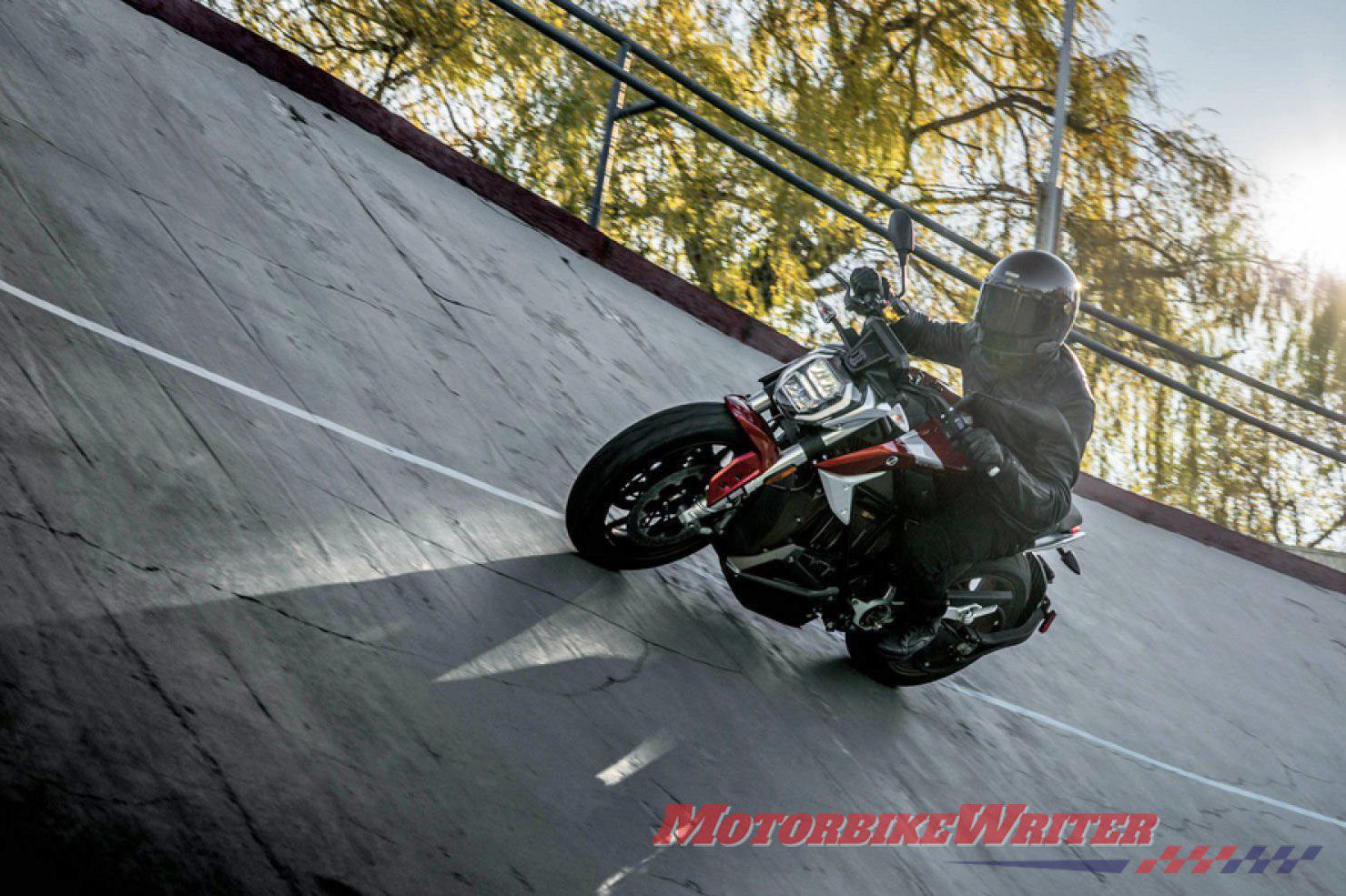 Good on you if you want to be an early adopter of electric motorcycles at these prices.
But while we love the acceleration exhilaration of electric motorcycles, we think we'll wait until the price and charging times come down, range goes up and infrastructure is in place.