Electric motorcycles will again be a major part of the sixth annual World Advanced Vehicle Expedition Trophy, the world's biggest rally for electric vehicles (EVs), and you could be there!
The WAVE Trophy rally will cover 1600km across three Central European countries from June 11, 2016.
This year the are two sponsored e-scooter rider places on offer from Canadian scooter manufacturer, Kumpan, covering accommodation costs for eight days, access to all WAVE Trophy events and all entry fees.
If you'd like one of these spots, email event founder Louis Palmer explaining why you want to participate and what you can add to the event.
"After the signing Paris Climate Change agreement we feel it is not enough to inspire," says Palmer who has been honoured by the UN Environmental Programme with a Champion of the Earth Award for driving two times around the world in solar-powered vehicles.
"So through the WAVE international electric vehicle trophy and school's initiative we are acting. We urge society and leaders to be part of the needed change – now it's time for action, before it's too late." 
Last year WAVE attracted 577 electric vehicles setting a new world record for the world's largest EV parade in Berlin at Formula-E.
Participants came from throughout Europe, as well as Turkey and India.
So far this year, 40 teams have signed up and organisers expect another 80 teams before registrations close on March 15, including 10 electric motorcycles, three university teams and two major car manufacturers.
There have never been participants from Australia, but the event includes the option to rent an electric bike, which is a cheaper option than buying or shipping a bike to Europe.
The electric vehicles must be road registered. Charging and back-up batteries are provided by the organisers.
The WAVE Trophy is not only an opportunity to test electric vehicles and network with other EV enthusiasts and experts but also a 1600km route through some of the most scenic parts of Europe.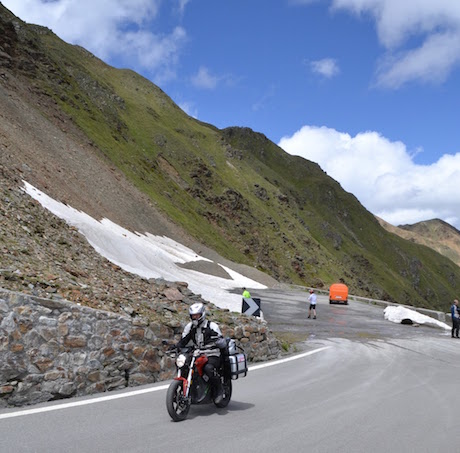 Tourist highlights include the beautiful German Teutoburg Forest, the sparsely inhabited Sauerland in Germany's North Rhine-Westphalia, the Rhine River Ridge between Cologne and Mannheim and the wine route through the Alsace region in France including visits to vineyards and caves.
In 2016 WAVE Trophy starts on June 11 in Bremerhaven, Northern Germany, and travels down to France. The convoy will stop at the United Nations in Geneva and finish near Basel, Switzerland on June 18.
On the way, participants will stop in 60 cities to raise awareness of green transport and promote sustainable living.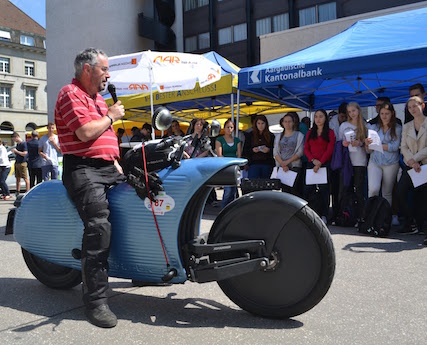 Entry fees are negotiated by contacting Louis.