Women's Motorcycle Clothing Reviews
Welcome to the wBW Women's Motorcycle Clothing reviews page! As you've probably noticed, there aren't a lot of sources for women's motorcycle jackets, pants, gloves, boots and accessories out there! Sure, there are plenty of retailers where you can purchase "downsized" men's clothing and styles; but why compromise, especially when it comes to clothing that has to fit correctly to protect you?
wBW has had a long history of amazing female team members who review products, motorcycles and women's gear. It started when many of our female readers asked for a roundup of the best women's motorcycle gear and we haven't looked back. We've been lucky to have great partners too who are always willing to provide us leather motorcycle jackets, pants, boots, helmets and more. As always we're dedicated to providing real reviews and real hands on experience with the products we test.
More wBW: "A Woman's Perspective on Motorcycling and Engines" by "Smalls" for webBikeWorld.
Disclosure: We make money (and keep the site running) through ads and affiliate links. That means that when you click a link to sites like RevZilla or Amazon you are supporting us because we may get a commission if you purchase. We have developed a policy that you can find here but the gist is that our reviews are 100% unbiased and we don't take payments or allow potential commissions to dictate what we say about products.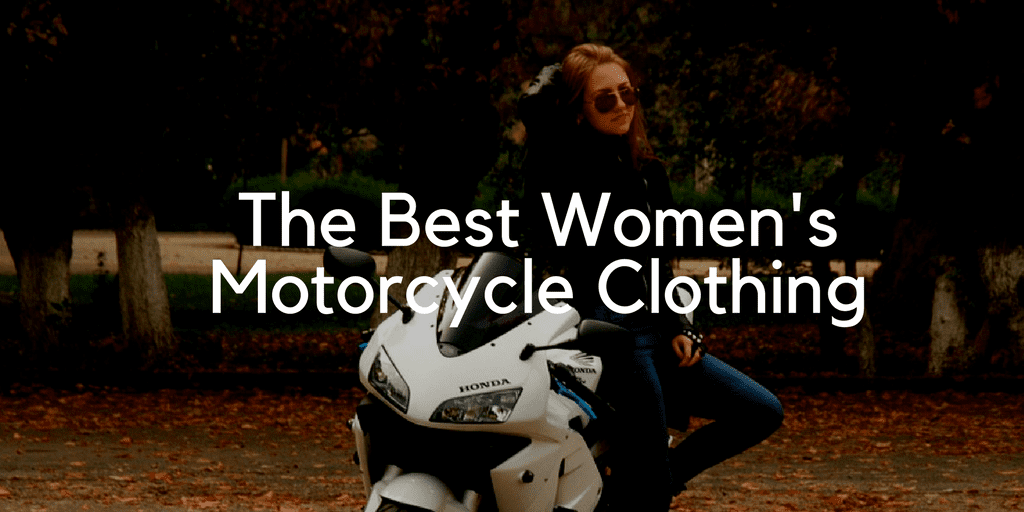 Our Favorite Women's Motorcycle Clothing
Some motorcycle riders love reading our in depth reviews while others want to skip the details and get straight to the best. We created our top 10 lists with the goal of helping you quickly find great women's motorcycle clothing we highly recommend. These are the best of the best according to the editorial team here at wBW. Remember, every rider and use case is different so don't take these lists as gospel. If you're not sure, dive into the detailed reviews to make sure.
Best Women's Motorcycle Clothing
Best Women's Motorcycle Jacket
Best Women's Motorcycle Pants
Best Women's Motorcycle Jeans
Best Women's Motorcycle Outfit
Best Women's Motorcycle Boots
Best Women's Motorcycle Gloves
Best Women's Motorcycle Helmets
Shopping Now? We Recommend:
webBikeWorld has worked closely with RevZilla over the years to provide our testers with products to review. In addition to being a great site to shop from, they're also a great partner to work with. Both retailers have a great selection of women's motorcycle riding gear.
RevZilla

Free shipping on orders over $40
30-day no-nonsense return policy
Excellent selection of all major brands
Awesome pricing
Women's Gear on on RevZilla
Amazon

Free shipping (with Amazon Prime)
30-day return policy
Excellent selection
Competitive pricing
Women's Gear on Amazon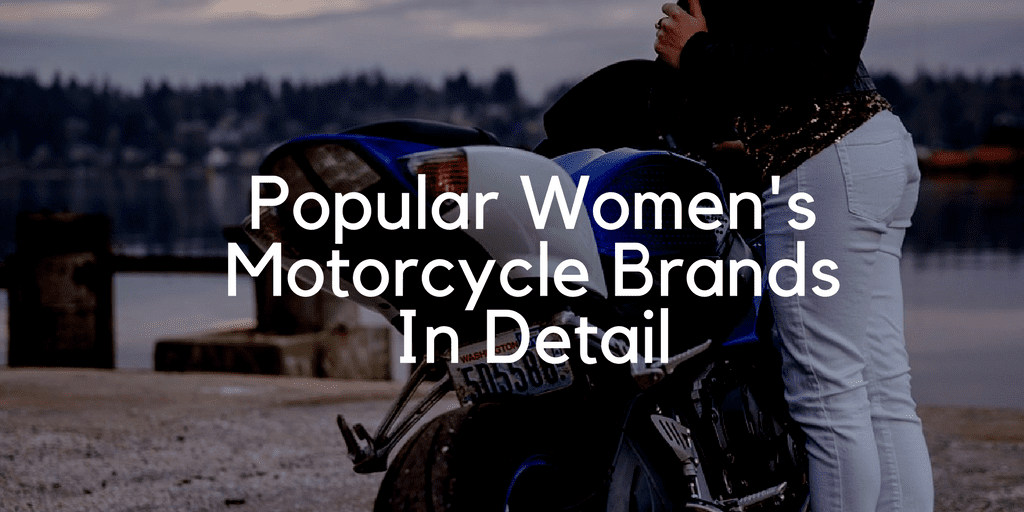 Popular Women's Brands In Detail
We have reviewed dozens and dozens of articles of women's motorcycle gear over the years at wBW so we know a thing or two about which brands our editors love. We also see the analytics on the site too so we know which brands get the most views and attention from our readers. Between consumer interest, our editor's opinions and generally who we think is really innovating in the women's clothing space, here are the most popular brands at the moment.
Accordion Title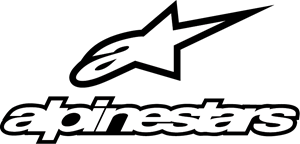 Alpinestars makes technical, high performance protective gear for Motorcycle, Motocross, and Auto Racing and more recently for action sports like Adventure/Touring, Mountain Biking and Cycling.
It all started in 1963 when a leather craftsman by the name of Sante Mazzarolo began creating the first Alpinestars branded products. At that time a new sport called motocross was establishing itself.
Alpinestars makes a massive range of clothes from traditional leather motorcycle jackets to lightweight mesh motorcycle jackets and everything in between. Their lightweight mesh jackets have amazing venting and cooling for riders in warm weather while their leather jackets have that cool traditional look and sturdy build quality. We love the options Alpinestars offers for female riders and the investment they make in continuing to innovate.
Helpful Links: Read Our Alpinestars Reviews.
Alpinestars Women's Clothing on Amazon
Alpinestars Women's Clothing on RevZilla
Accordion Title


Motorcycle gloves find the right balance between comfort, control and protection. It is one thing to have a glove that protects you but it is another to have a glove that protects you AND makes controlling your motorcycle easy. That's where Joe Rocket excel.
The other area of excellence for Joe Rocket is affordability and price point and a great range of really great looking gear for women. We love their leather classic jackets the most, perfect for the female cafe racer in you. Joe Rocket women's boots are also a highlight.
Helpful Links: Read Our Joe Rocket Reviews.
Joe Rocket Women's Clothing on Amazon
Joe Rocket Women's Clothing on RevZilla
Accordion Title


Klim (pronounced "climb") is a U.S based designer and manufacturer or cool snowmobile and motorcycle clothing using the same.
Klim is an innovator in the space, focused on designing, developing and manufacturing the most advanced motorsports apparel for the snowmobile and motorcycle rider. Clearly with a focus on snowmobile you know that their motorcycle jackets are going to outperform other brands when it comes to waterproofing breathability, durability and comfort in cold weather. Klim really makes the best all-weather jackets and their range of options for women are really solid. While not as much of a range for women as the others on the list we still love the gear they do make targeted to female riders.
Helpful Links: Read Our Klim Clothing Reviews.
Klim Women's Clothing on Amazon
Klim Women's Clothing on RevZilla
Accordion Title


"Dainese uses innovation and new technology to create protective gear and clothing for motorcycle, bike, equestrian and winter sports" according to the Dainese official website.
Started in 1972 the team there makes not only motorcycle boots but all types of other protective gear (back protectors, gloves, airbags and more). A very focused R&D outfit, Dainese was the first to develop a lot of the tech we take for granted these days.
Dainese has tons of options for women riders. You can also tell that the gear Dainese makes for female riders is custom (i.e not male gear in different colors) which is refreshing and it means that the fit and contours work better for the female shape.
Helpful Links: Read Our Dainese Clothing Reviews.
Dainese Women's Clothing on Amazon
Dainese Women's Clothing on RevZilla
Accordion Title


Makers of Helmets, Jackets, Gloves, Pants, Footwear the team at Icon is one of the largest street based protective motorcycle apparel brands in the world.
Founded in 2002, ICON exploded onto the scene with unabashed attitude – maybe that's why we love them so much. They focus on the modern performance rider who rides in the real world of messed up roads. Their core mission is "protecting riders whenever and however we can, knowing that reckoning day is coming for all of us".
With a broad set of colors, styles, fits, and functionalities, Icon has gear for every woman and every riding condition. They are among the most popular women's gear makers in the business. The relative upstart (in motorcycle gear years) knows how to create cool looking women's gear with solid functionality and a unique quality. We are big fans.
Helpful Links: Read Our Icon Clothing Reviews.
Icon Women's Clothing on Amazon
Icon Women's Clothing on RevZilla
Accordion Title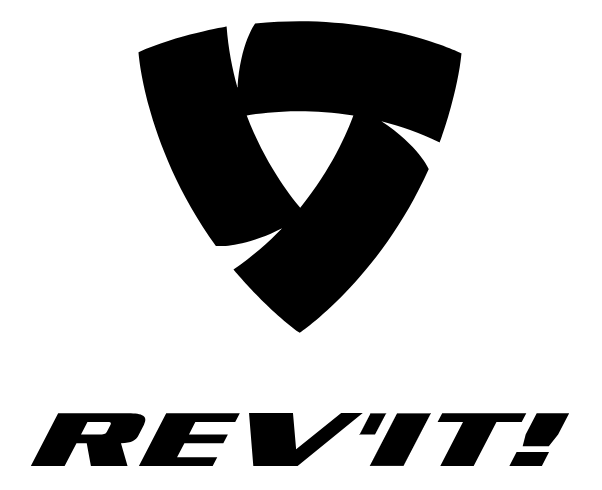 With a focus on innovation and well designed motorcycle clothing, REV'IT knows how to make cool clothing and gear.
We've often described REV'IT as a company that "gets it". Their focus on motorcycle gloves shows they know riders really well.  We love for example that most of the gloves are constructed with seasonality in mind, which most riders know make a huge difference.
We love that REVIT makes a wide range of jackets for both men and women. Available at a broad range of price points it is not hard to find a REVIT motorcycle jacket for every riding style, budget and body type out there. REVIT jackets are some of the highest rated by consumers and it is not hard to see why when you consider the amount of R&D and number of years of experience the team at REVIT has. Looking for a motorcycle jacket? Check these guys out. Engineered exclusively for the specific shape of a woman's body, REVIT! women's gear is available in a wide range of needs.
Helpful Links: Read Our REV'IT Clothing Reviews.
REVIT Women's Clothing on Amazon
REVIT Women's Clothing on RevZilla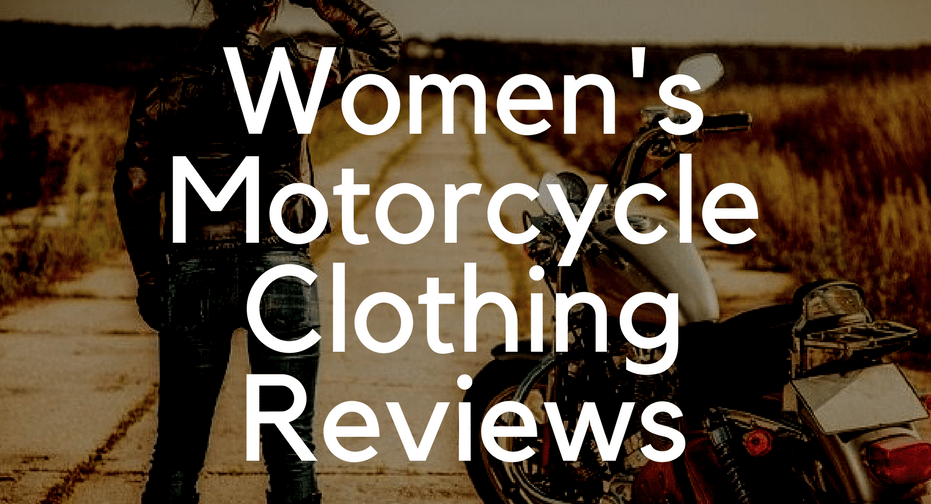 Recent Reviews
We're always reviewing women's motorcycle clothing so check out our recent reviews here.
Resources for Women's Motorcycle Clothing & Apparel
Here's a list of resources for clothing and apparel that have been designed and manufactured specifically for women, in women's sizes.
These are manufacturers and retailers of women-specific sizes – not "unisex" sizes. Use caution, because many manufacturers do not use women-specific sizing, which may result in a poor fit; even when companies say they have women-specific sizing, they may mean small, medium or large, but hopefully the patterns are at least cut for women. Bottom line — be careful and ask questions!
Women's Motorcycle Clothing News: CMS has now released new women's graphics for the D-Jet helmet for 2009. Hein Gericke announces the new "Super G" line of women's clothing. Scorpion announces new Fem-TECH line of women's motorcycle clothing
Women's Motorcycle Helmets: New Icon Airframe helmet (revieww) now available in women's sizes and special graphics.
wBW Book Reviews: The Rugged Road by Theresa Wallach – one of the most incredible motorcycle adventure stories ever told!  Fay Taylour: Queen of Speedway – a woman racer so good she was banned from the sport, along with all other women! More wBW Book Reviews
wBW Visitor Recommendations: wBW Visitor "M." writes: "I recently bought my leather jacket from Foxcreek Leather. The jacket fits like it was made for me. I can't say enough about the quality of the jacket. It is American made and guaranteed for life, which I know is important to a lot of motorcycle riders. Shipping was free since I chose to let it come ground. This jacket fits me perfectly. They are willing to do whatever it takes for their customers and they will custom fit too"  wBW Visitor "S.Y." suggests She-Rides Active Wear as a good source for boots, gloves, jackets, pants and more.
More Motorcycle Clothing: The wBW Motorcycle Clothing Reviews page has more information and sources of motorcycle clothing and apparel.
Vegan Motorcycle Clothing – Non-Leather Motorcycle Clothing: Anyone know where to find motorcycle gear manufactured from human-made materials or 100% textiles?
Women's Leather Motorcycle Jackets – Pants: wBW article on the Fox Creek Leather 3/4 Length Women's Leather Motorcycle Jacket review. On the Fringe Leather has many different styles of leather jackets and pants for women.
Women's Heated Motorcycle Clothing – Vests: The Chilli heated vest is available in shapes designed for women.
Women's Summer – Hot Weather Motorcycle Clothing: See the wBW FirstGear Women's Mesh Jacket & Pants review for women.  Cooling vests in women's styles and sizes are available at Silver Eagle Outfitters; see the wBW review of the Silver Eagle cooling vest. Also see the wBWreviews of the Joe Rocket Phoenix mesh jacket – the Joe Rocket Sahara cooling vest – the REV'IT! Airflow mesh jacket and REV'IT! Hurricane mesh gloves for hot weather motorcycle riding.
Motorcycle Protective Clothing and Gear for Women: Invisible Armor from Chameleon Powersport Apparel looks good enough to wear alone!  (Thanks to Kim P.!). Check out the women's Bohn Body Armor page; Bohn is interested in women's input on what features they'd like to have in protective gear.
Off-Road & Motocross Clothing for Women: Arsenal MX is one of the very few retailers who seem to offer real motocross clothing for women; the rest only sell T-shirts and poser gear. Anyone know of a good source for real women's motocross clothing and apparel?
Motorcycle Related Clothing for Women: Classy Rider has a variety of women's motorcycle styled jackets. Iron Cowgirls has a variety of motorcycle and related clothing for women. V-Twin Motorcycle Apparel has many different motorcycle related casual clothing items for women. Leather Obsession has a large selection of interesting leather clothing for women. Jessie Love Designs has women's motorcycle clothing designed by women motorcyclists; 100% cotton and made in the U.S.A. VaVaVroom has lots of fashionable motorcycle wear designed specifically for women.
Also: See the wBW Women and Motorcycling Page