Four women from the USA, Russia, Switzerland and Austria are about to challenge the current round-the-world record set by Swiss rider Urs "Grizzly" Pedraita in 2016.
Grizzly set the record at 119 days and 21 hours aboard his specially modified Victory Cross Country Tour.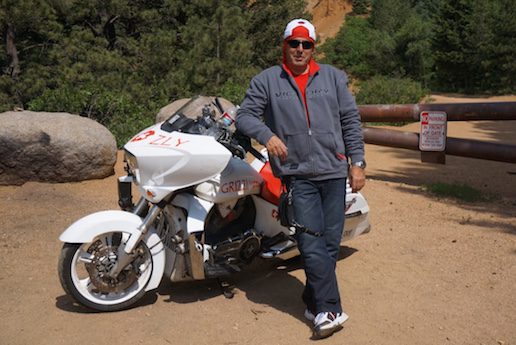 His overall time beat the previous record of 120 days and 2 hours, including time-stops for transfers.
The Swiss rider had been trying to establish the record in less than 100 days, but transfer and customs delays in countries such as Australia cost him several days.
Women throw down challenge
On May 6, 2018, four women will set off to challenge his record.
Gizzly selected the four women to be part of his Grizzly Race Team and has coached them and helped them raise sponsorship and secure motorcycles.
The Grizzly Race Team is:
Each will set off at locations in their home country and cover the same route over 24,742km (15,374 miles).
International Female Ride Day
The event begins the day after the 12th annual International Female Ride Day on May 5, 2018.
It encourages women riders from across the world to hit the road on all types and brands of motorcycle and scooter.
If you would like to promote your IFRD event, please contact us by clicking here and sending us an email with information and photographs.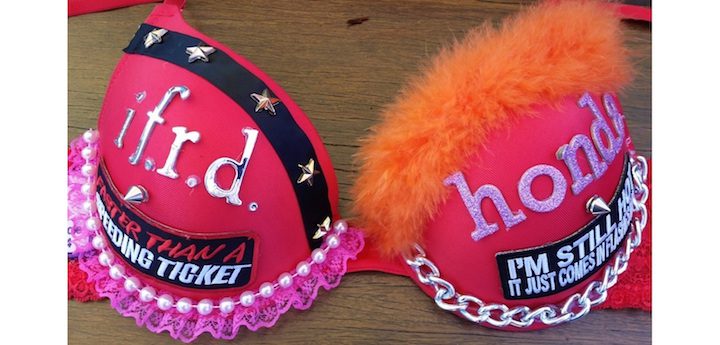 The IFRD is celebrated across the world with weekend events, day events, off-road days, track days and national promotions in support of the first Saturday in May. 
Riding in unison, women riders will represent their country, culture and region. 
The 12th IFRD is expected to be celebrated across Canada, USA, Iceland, India, Australia, South Africa, Brazil, Caribbean, England, Germany, The Netherlands, Czech Republic, Hungary, Russia, Japan, China, and Israel, among other countries.

The International Female Ride Day (IFRD) was created in 2007 by Vicki Gray, a lifetime motorcycling advocate, and road and race instructor with the purpose to profile and highlight the many diverse women enjoying the activity of motorcycling. \The IFRD promotes the action of "Just Ride" asking women across the world to be on their motorcycles, scooters and trikes on the first Saturday of May each year. 
The IFRD is managed under Vicki Gray's MOTORESS brand, which was founded in 2005. MOTORESS was founded in the Netherlands but is now headquartered in Toronto, Canada.