The 42nd Historic Winton in May is Australia's longest running, all-historic motor race meeting and includes more than 400 historic racing motorcycles and cars form the 1920s to 1980s.
The long weekend of historic motoring starts on Friday May 25 with the Benalla & District Classic Car and Motorbike Tour.
It is followed by two full days of racing on Saturday and Sunday May 26-27.
There will also be a huge heritage display of veteran and vintage vehicles.
The event is held at Winton Motor Raceway, near Benalla, in Victoria and is conducted by the Austin 7 Club Inc A0003290N with the assistance of the Historical Motorcycle Racing Association of Victoria.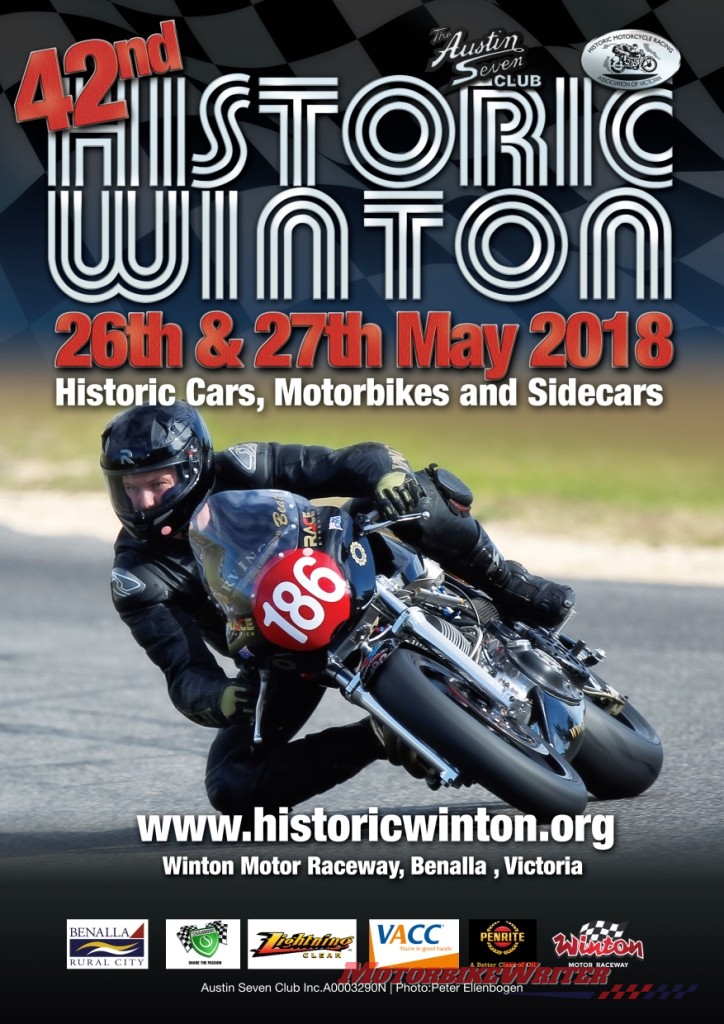 Organisers are still seeking heritage emergency vehicles for a display as well as cars and motorbikes with significant anniversaries.
Clubs or individuals with vehicles celebrating specific anniversaries who wish to participate can receive free tickets by contacting organiser Noel Wilcox on noelwilcox@rocketmail.com or 03 54 282 689.
Motorcycles included are the Harley-Davidson WLA (75 years); Harley-Davidson Panhead, Harley-Davidson Hummer, BSA Bantam (70 years); and 750 Norton Commando Mark-1 Fastback (50 years).
Raceway entry fees:  Sat $30, Sun $35, weekend $60, children 16 and under n/c, competition paddock $5. Camping at the track: $25/head per night. Camping enquiries: Winton Motor Raceway 03 5760 7100.
Website: www.historicwinton.org