The Harley-Davidson Museum in Milwaukee is paying tribute to styling guru Willie G. Davidson with their latest exhibition.
Willie G. is the grandson of company co-founder Willian A. Davidson. He made his name as the designer of many important custom models such as the Super Glide, Low Rider and many of the company logos, apparel designs and jewellery.
He is also credited with saving the company when he and several executives bought back Harley-Davidson from American Machine and Foundry (AMF) in 1981.
He retired in 2012 as chief stylist, but still consults and has an office at Harley HQ in Milwaukee where he designs various logos, but isn't involved in bike design.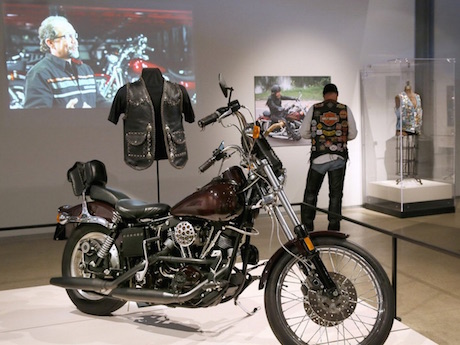 If you've loved Harleys over the years, you should be a Willie G. fan. I must admit to being a Willie G. groupie and have interviewed him at the 105th and 110th anniversaries in Milwaukee, even asking him to sign my hat.
Now, his company legacy is being honoured in a new museum exhibit, "Willie G. Davidson: Artist, Designer, Leader, Legend".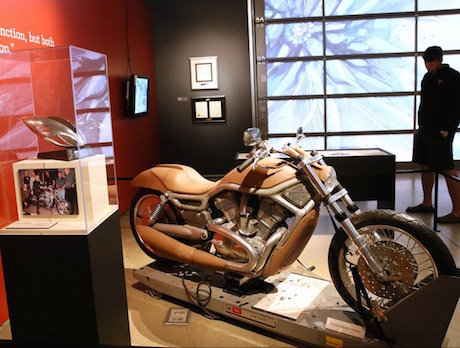 The exhibit includes bikes, clothes, memorabilia and artwork:
Willie's 1980 Custom Belt-Drive Wide Glide that he rode to three Sturgis Motorcycle Rallies;

A clay model he used to design the V-Rod which was the 2001 American Motorcycle of the Year;

The 2008 Custom FLHX Street Glide 105th Anniversary Edition he created for the 105th Anniversary and rode with his wife, Nancy, during the celebrations;

A 1948 Model S similar to his first bike at age 15;

An early 1990s XR-750 Flat Track Racer celebrating Willie G. Davidson's 30 years directing design at Harley-Davidson; and

A vest decorated with pins Willie G. collected during the 1970s and '80s at various rallies he attended.

Willie's vest
The exhibit runs until September 7, 2015.