BMW Motorrad will unveil their much-anticipated R 18 on 3 April 2020, but exactly what it will look like is still anyone's guess.
So far they have shown two concepts – a retro classic and a modern cruiser – and there have been spy shots of touring models.
Perhaps they will unveil a whole family of R 18 models, all powered by the same massive 1802cc Boxer engine.
BMW Motorrad boss Dr. Markus Schramm certainly isn't giving anything away:
With the R 18 and the associated entry into the cruiser segment, we are consistently pursuing our growth strategy with the clear goal of becoming the number one in the premium segment worldwide".
The most recent spy shots show a full dresser to take on the HarleyDavidson and Indian Motorcycle tourers.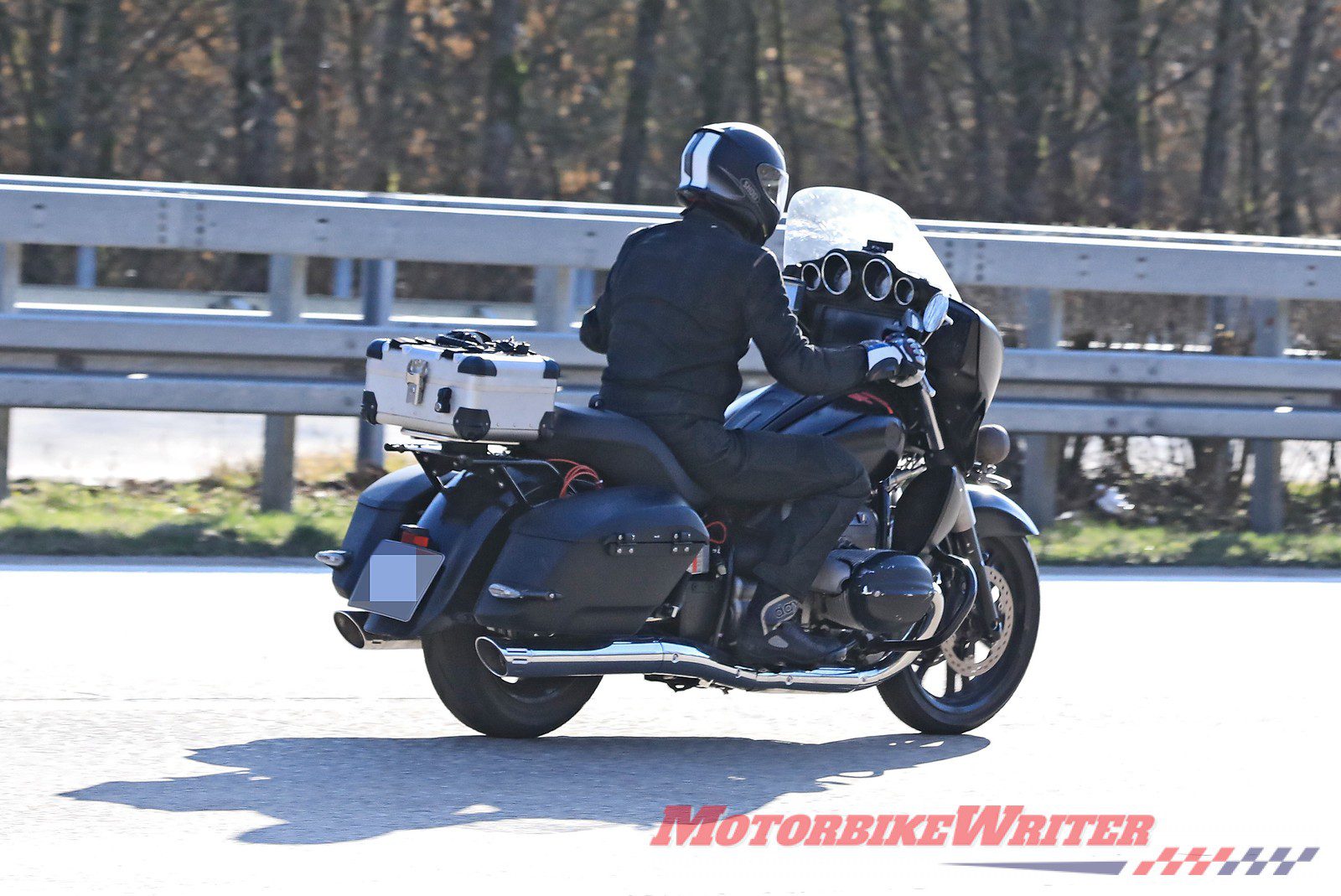 Full dresser details
The most obvious feature is the fork-mounted "batwing" fairing that closely resembles that used by Harley.
However, it has a much higher four-dial instrument section. Unlike Harley and Indian full dressers, this doesn't include satnav as there is a separate aftermarket GPS mounted on the bars.
There are also tacked-on lowers to protect your knees from the cold and rain that look more like an afterthought.
Panniers are hard and the hinges are on the outside so you can open them while seated, just like Harley introduced to its tourers a few years ago. Very convenient.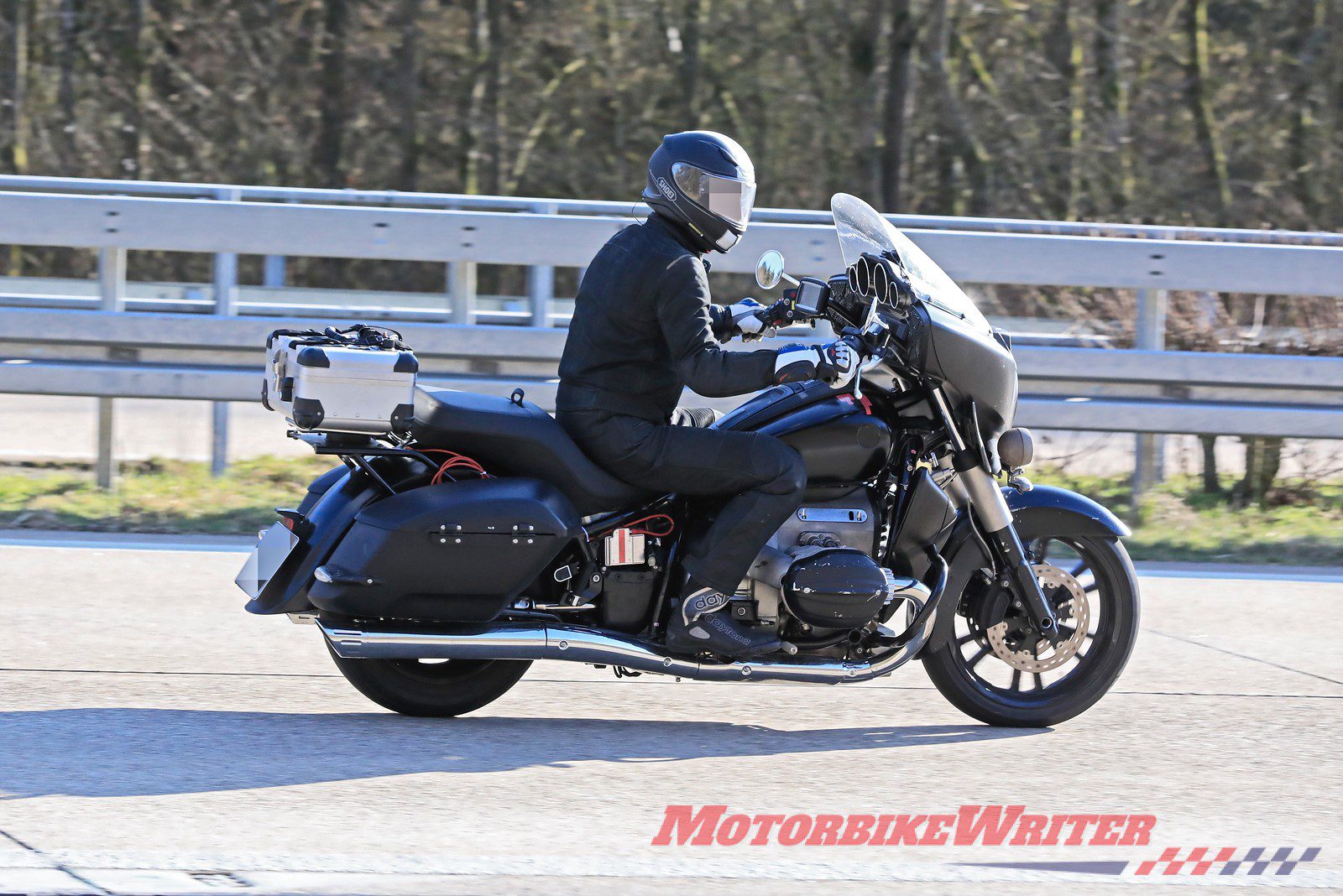 But unlike a Harley, there are no forward controls and big floorboards.
We reckon touring on this beast would be hard on the knees which are bent back further than 90 degrees.
BMW has been taking orders and even deposits on the R 18 since last September, despite no firm idea of what it will look like.
But we do know all the details of the massive 1802cc Boxer engine with 67kW (91hp) at 4750rpm.
It pumps out a whopping 158Nm of peak torque at 3000 revs. Click here for more details.