Under threatening skies, only about 100 bike riders turned up for the motorcycle freedom rally at Canungra this morning.
While the threat of rain may have deterred a few and the cooler conditions for riding may have tempted others to go for a ride, the good news is that two TV stations covered the event (Channel Seven and ABC) and more signatures were added to the petition which has now exceeded 2000.
The good-natured crowd listened to several speakers covering a range of concerns about the Queensland Government's discriminatory laws allowing police to stop riders in groups of three in their misguided attempt to crack down on outlaw bikie gangs.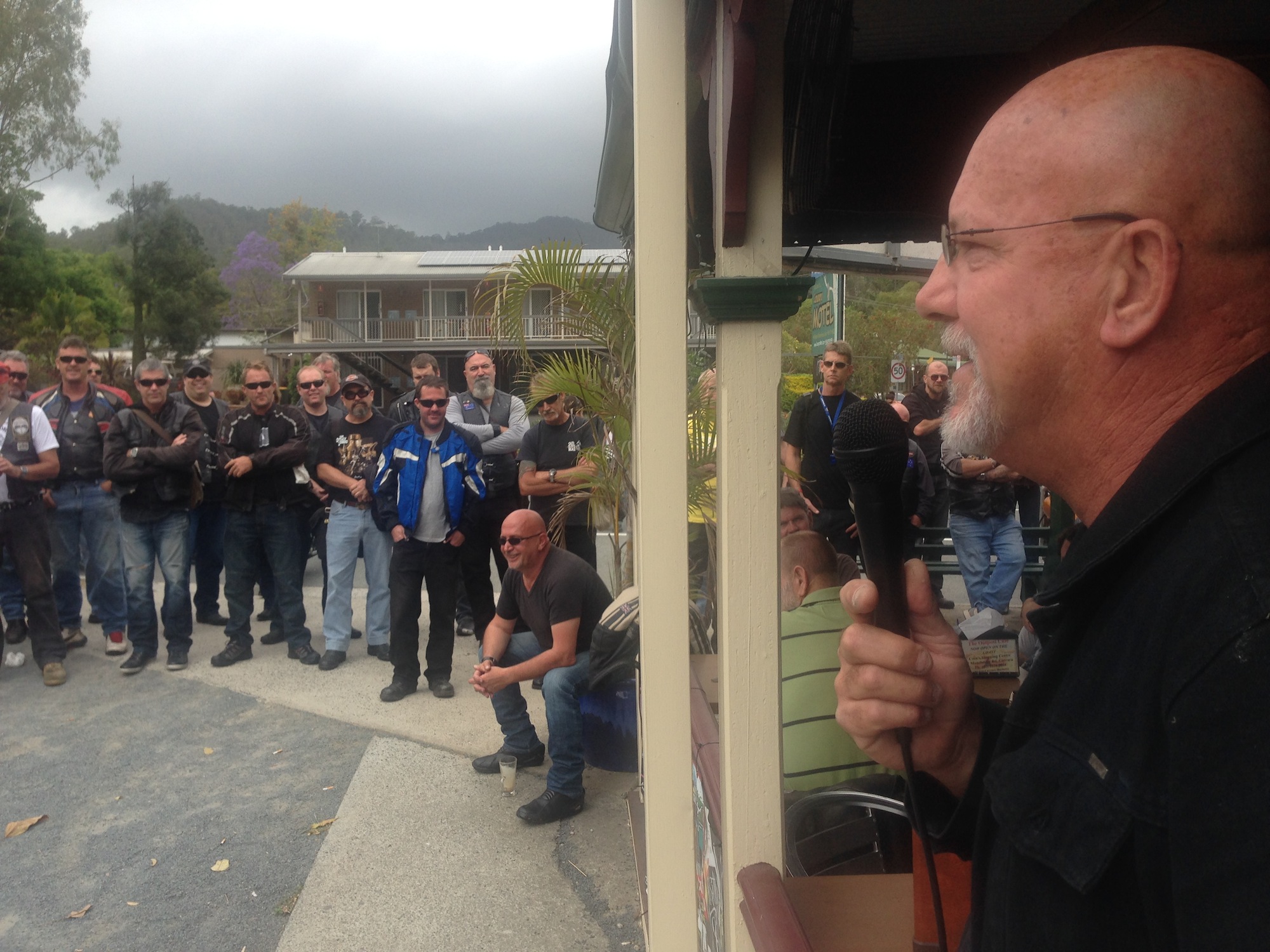 Colin Whelan from Australian Motorcyclist flew in from Sydney for the rally. He emphasises the good things riders do for the community such as raise money for charities and spread their tourist cash around regional centres that need it … yet their reward is harassment and discrimination by the police and government.
Motorcycle Riders Association of Queensland president Chris Mearns promised to support the fight against this legislation and thanked those who had worked so hard to get the petition going.
But the crowd really got stirred up by an ex-pugilist, ex-police minister, ex-jailbird and current biker Bob Gibbs.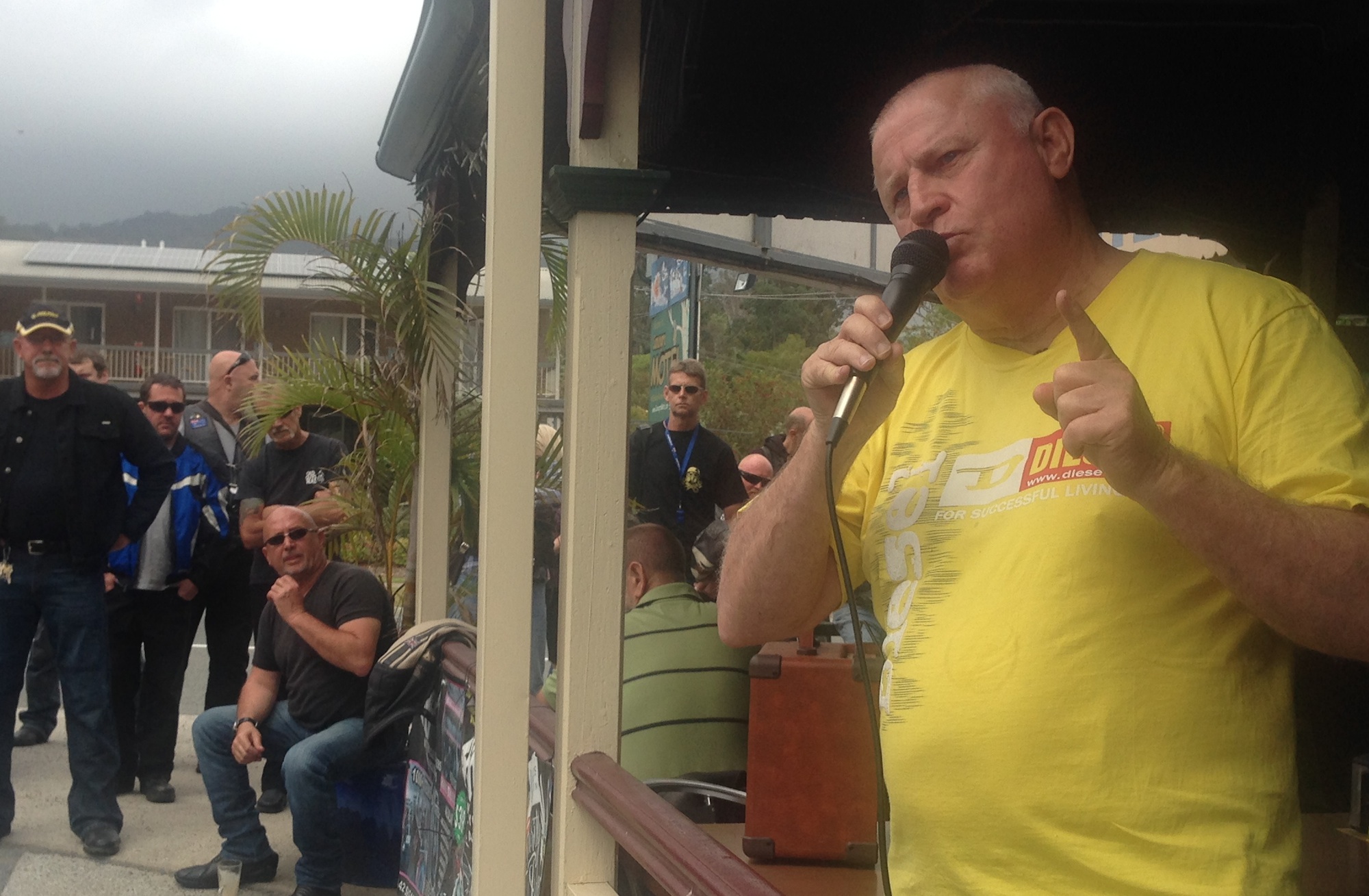 "In 18 months this government has become worse than the Joh government in 18 years," he said.
He pointed out that the government's laws not only impacted on bikies but also many innocent riders and rider clubs such as the Tattersalls Club composed of "lawyers, doctors ands architects" and even former conservative politicians Brendan Nelson and Senator John Herron.
Meanwhile, Labor Federal Member for Oxley and cyclist and motorcyclist, Bernie Ripoll, sent an apology and a short message of support with a call for bike groups to be consulted.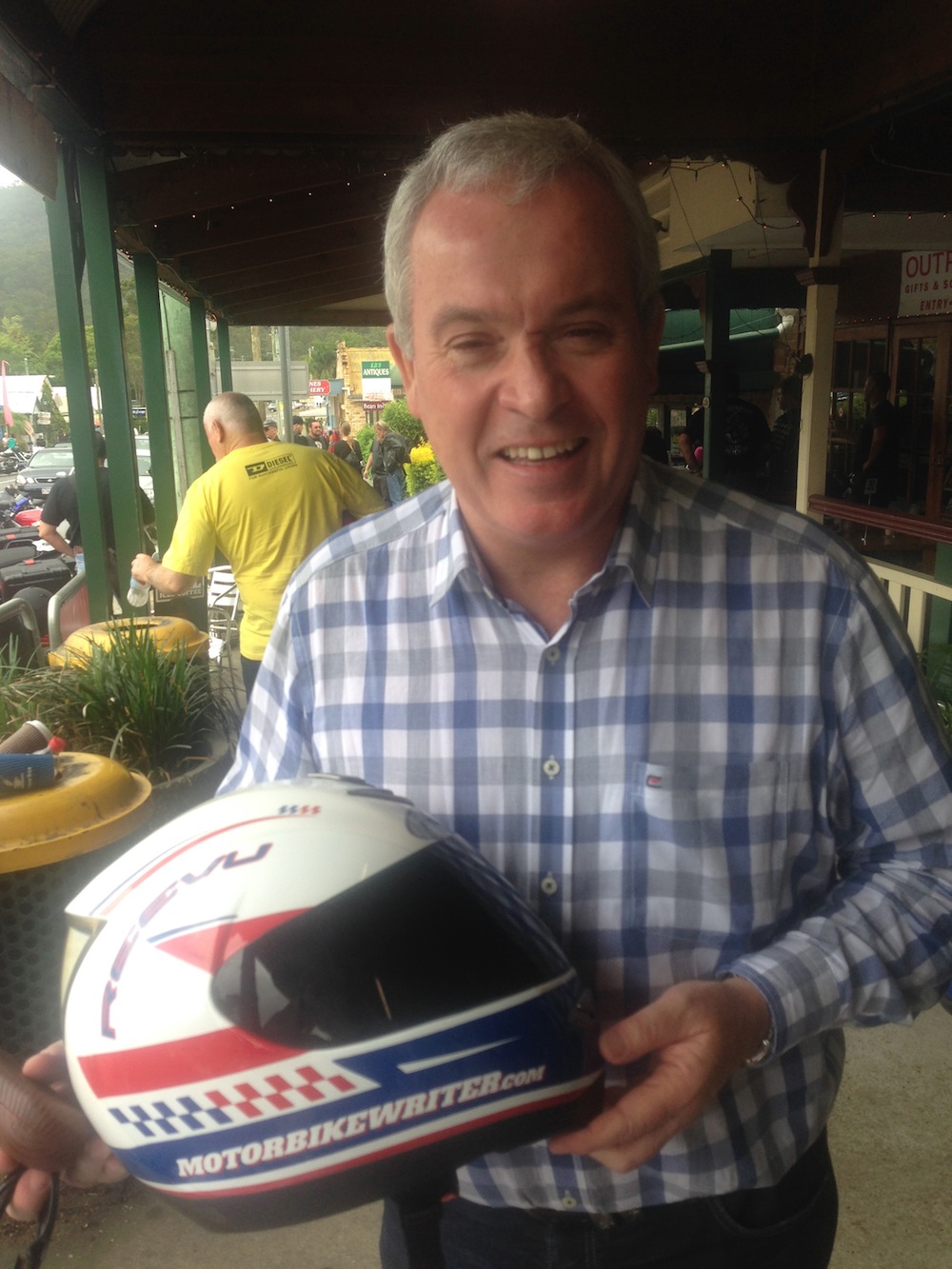 While no sitting state politician bothered to attend or send a representative, Dr Alex Douglas MP form the neighbouring electorate of Gaven and Parliamentary Leader of the United Australia Party was warmly applauded for his attendance as an observer.
At the end of the speeches, he approached me and said he had decided that his party would oppose the legislation.
Ok, it won't make any difference in the end as the LNP has the government majority, but it is a rare and gratifying experience to find a politician willing to shut up and listen to reason, then to make a wise and calculated policy decision.
If only there were more like him.
The crowd was then asked to disperse quietly in deference to the good citizens of Canungra and to ride in threes or more and keep police busy.
The fight is not yet over.
Next step is to get to 10,000 signatures. Each signature registered on the Change.org site sends an email to Premier Newman and the Attorney General Jarrod Bleijie, so they will be aware of our campaign.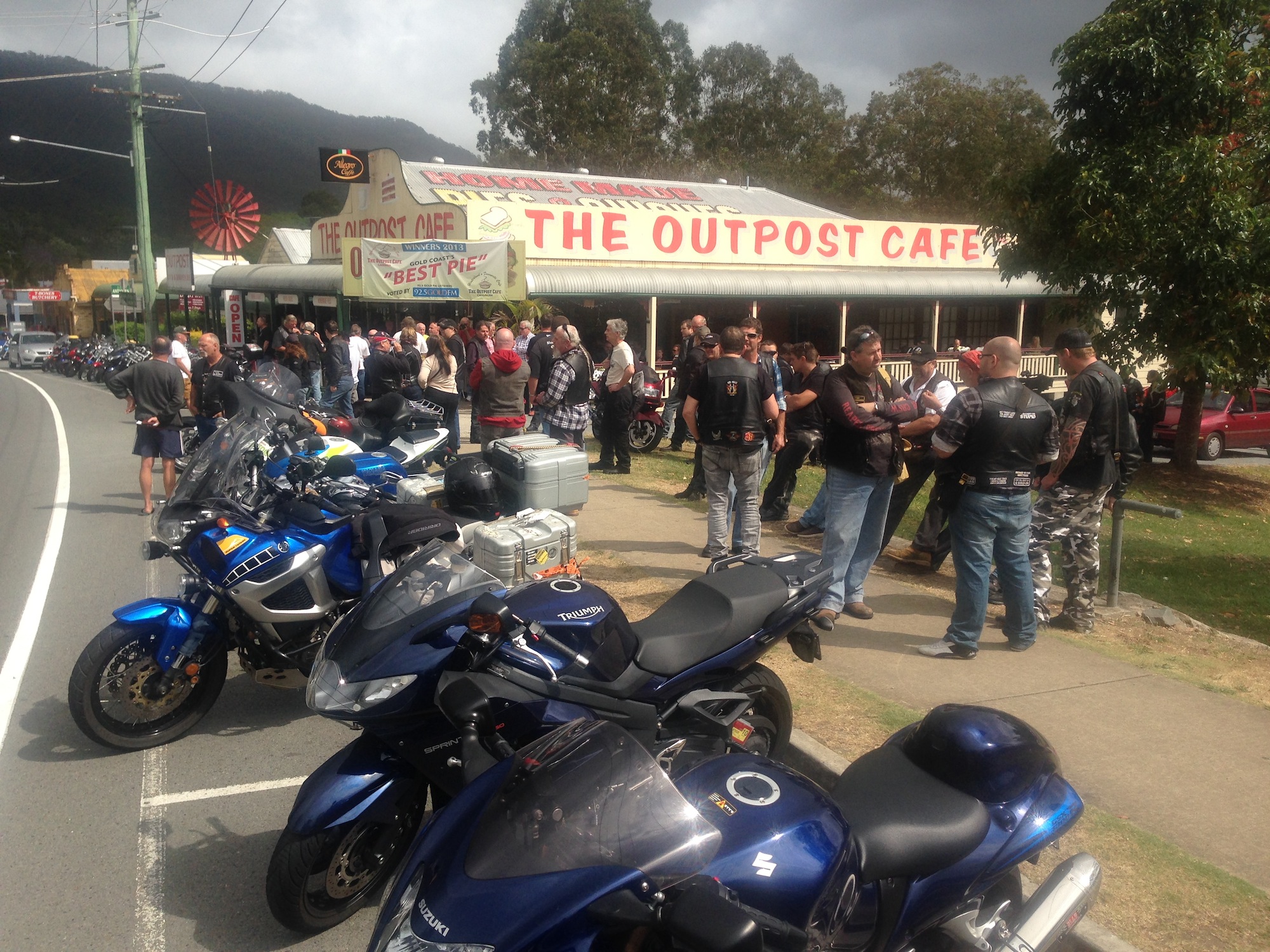 When we have reached 10,000 signatures, I will print them out and deliver them to the Premier's office.
I am open to any forms of assistance and guidance as I am an accidental facilitator in this fight; more accustomed to reporting the news than being a part of it.
However, I don't think storming parliament will do our cause any good as it could turn ugly and that would only give the media another negative motorcycle image to manipulate.
Over to you … what's our next step?
(I'd also like to thank Andrew and his staff at the Outpost Cafe for the PA and the use of their verandah to conduct speeches. They serve great coffee, too!)