Remember that electric bike brand called SONDORS – the one that showed off a model called the MetaCycle?
Given a few delays with the company, we were initially dubious as to the bike's debut; unfortunately, while the MetaCycle's arrival is now confirmed and the model is now in the hands of many a capable rider, there are still a few nitty-gritties that SONDORS as a company will be dealing with over the turn of the year. 
Spoiler: It ain't prettty, so brace yourselves.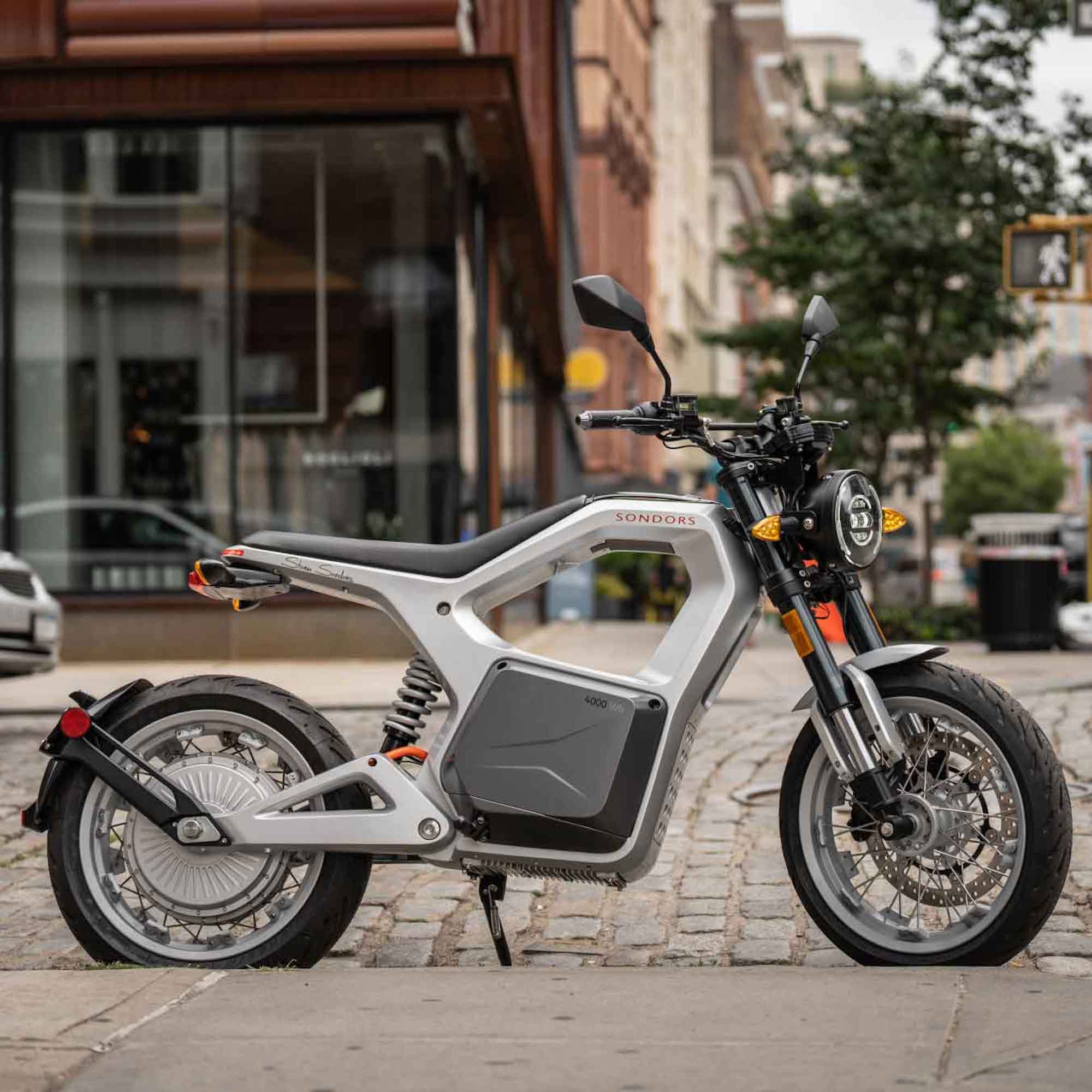 According to Punya Sharma at Top Speed, SONDORS' manufacturer lies in China, where the partner has revealed that they have over 500 MetaCycles primed, prettied and ready to go (plus enough components for 1,500 more)… but they're not releasing them anytime soon.
The problem? 
Apparently, SONDORS hasn't paid their manufacturer since 2022. Here's an excerpt from Sharma's coverage:
The factory reports the EV company hasn't paid its bills for over a year. Only a prepayment for the initial 2,000-unit order was made in June 2022, following which the rest of the amount remains unpaid to date."

– Punya Sharma (Top Speed)
This news follows on the heels of rumors pointing to an eventual class-action lawsuit (Electrek) and a further, rather revealing update on Google Maps showing the SONDORS headquarters to now be permanently closed.
See below: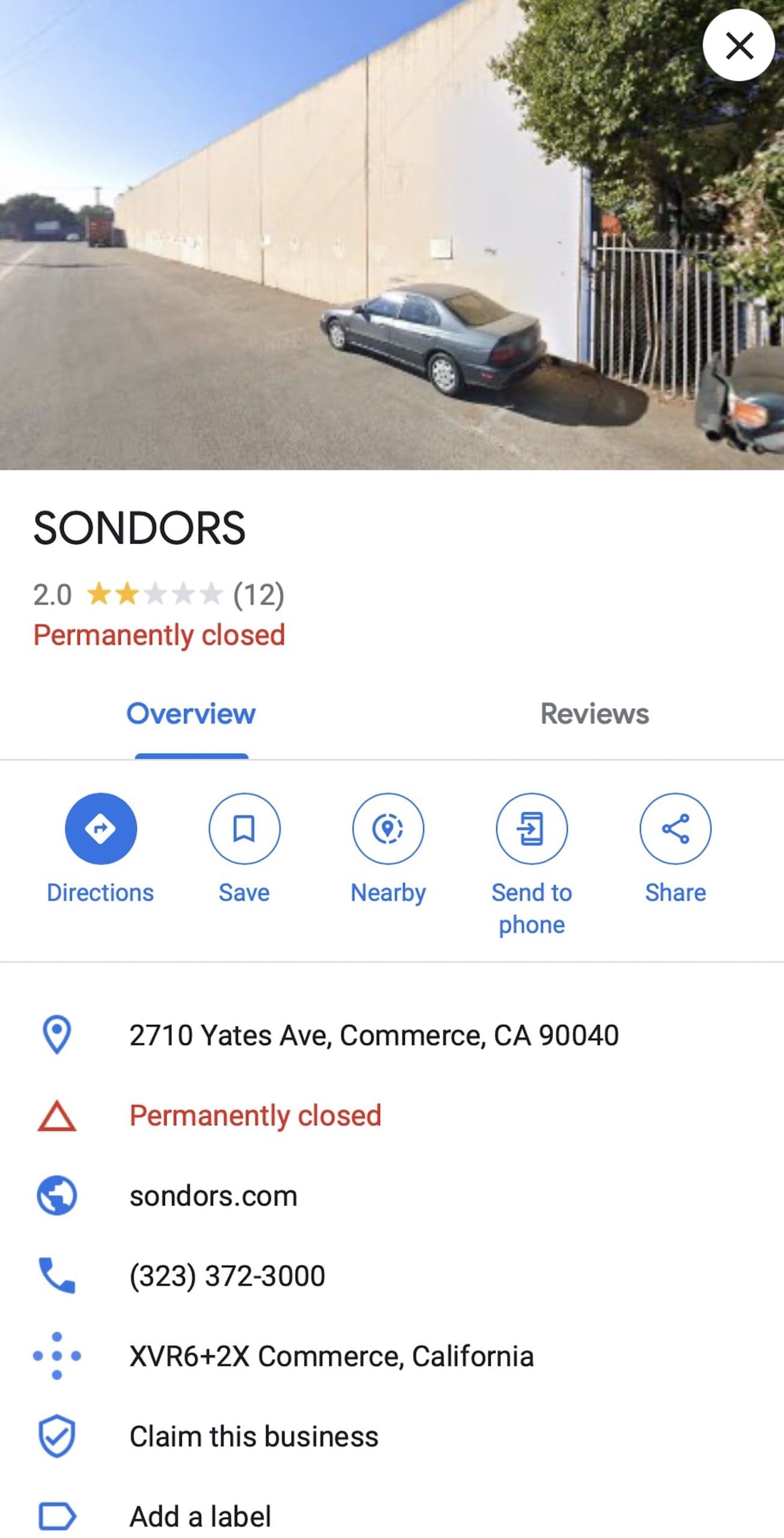 Where does this leave the MetaCyclists who were able to get a hold of their own orders? 
We know about as much as you do, but the above facts mean it might be a good idea to: 
Be careful with your MetaCycle, seeing as parts will likely be unavailable for a while

Keep an ear to the ground for any lawsuits that might make allowance for a full (or even partial) refund

Keep an eye out for information from others who received a MetaCycle (lovely individuals like Cara Pellegrini, who was so kind as submit a MetaCycle Ride Review for us)

Bottom line, SONDORS has always seemed to make the most of a tricky situation, whether it's been the intricacies of operating during lockdowns, managing with supply shortages or simply working with delayed deadlines.We agree with Micah Toll on Electrek with the below phrase:
… we've never seen SONDORS dance this close to midnight, and the music is very close to going out."

– Micah Toll (Electrek)
SONDORS has yet to release anything confirming they're tapping out, so stay tuned for updates during this time. 
What do you think of SONDORS' MetaCycle? Would you like to see another brand take the model on to carry forward the machine's potential?
*Media sourced from SONDORS*