A Youtuber has asked an AI program to create a series of bikes, and the results are fascinating. 
Before we get into the look of these two-wheeled figments of digital imagination, we first must ask: 
What's AI? 
AI – or "Artificial Intelligence" is a term used to describe programs surfacing that take over tasks typically considered only doable by humans (Oxford Learning says this includes things like "visual perception, speech recognition, decision-making, and translation between languages").
While handy, the programs are not intended for anything beyond what they were built for; just last month, MCGearHub asked ChatGPT about motorcycle safety and got a list of wrong info on gear regulations and more. ChatGPT gave McGearHub wrong answers because the platform is a language model AI – a 'chatbot,' if you will; As such, ChatGPT will always choose verbiage over the safest gear to wear.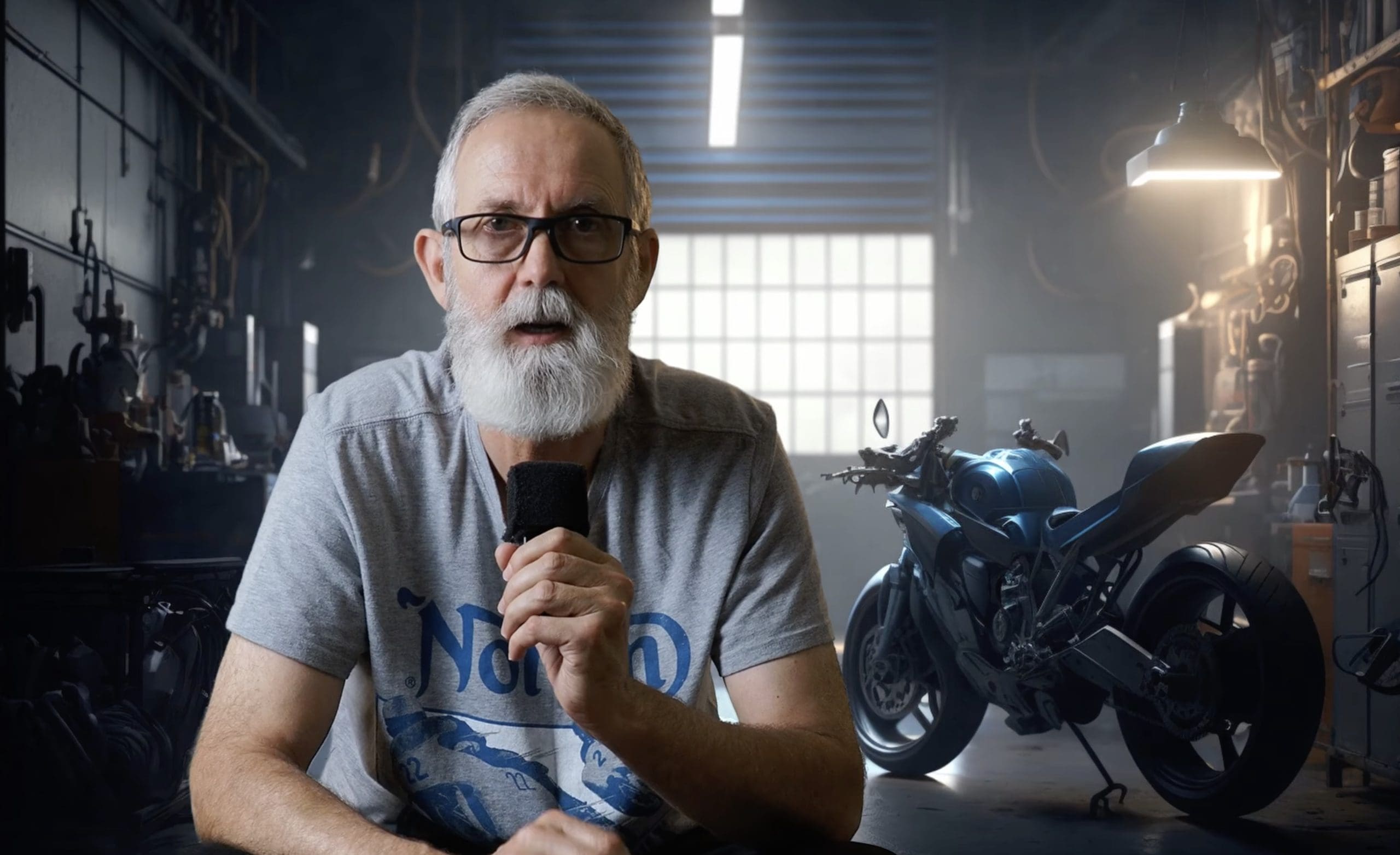 Fortunately, a YouTuber named Paul and his channel "Bikes I Like (BIL)" has chosen the perfect kind of AI to help him make motorcycles: It's called "Midjourney," and the program's conversion of text to pictures has given Paul some surprisingly good concepts. 
"Apparently, AI only likes naked bikes. It didn't [initially] offer up one single-faired motorcycle," muses Paul. 
Paul asked Midjourney to design the perfect motorcycle, and here's what Paul got: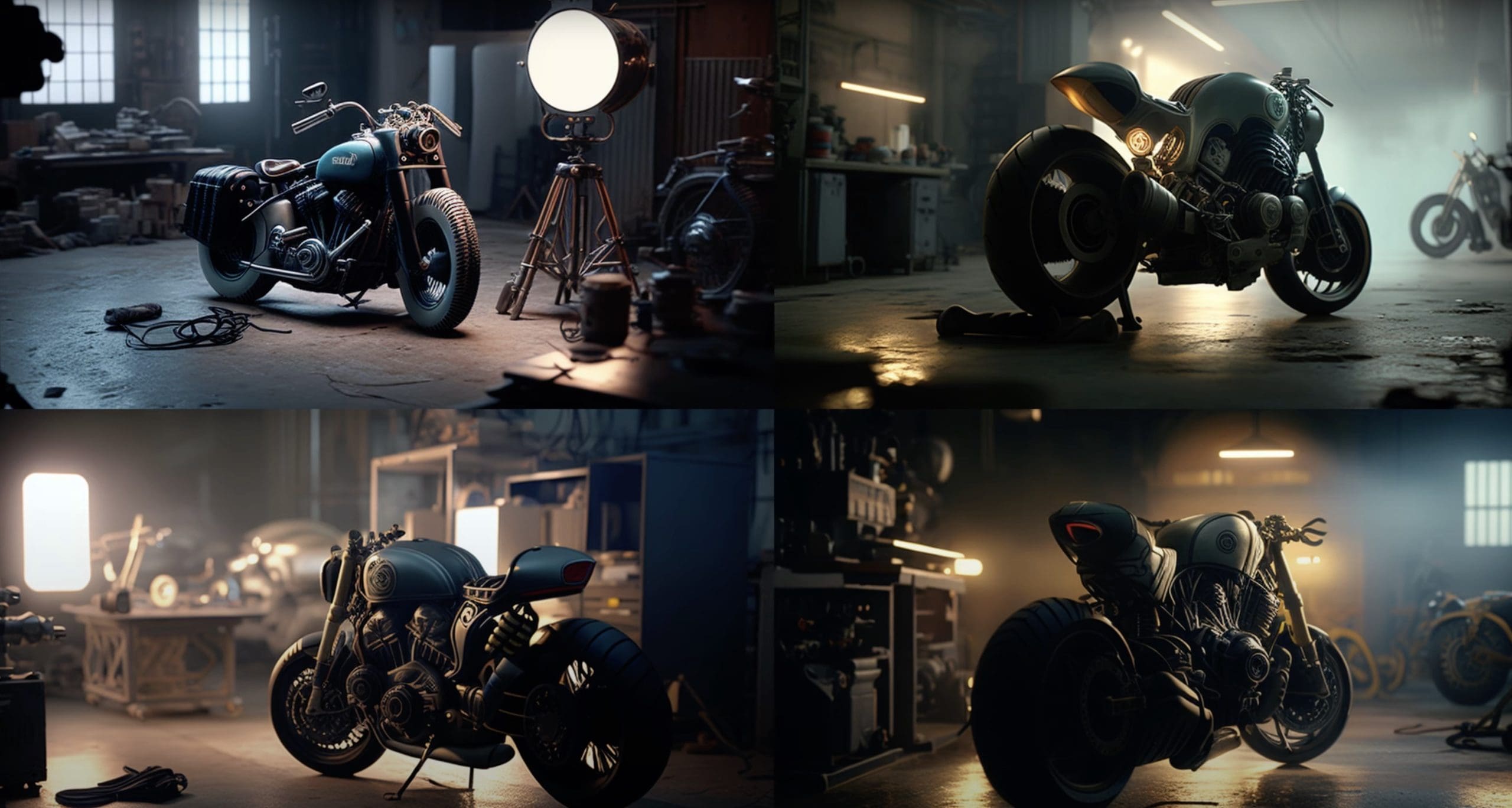 "Notice that AI sort of knows how motorcycles are supposed to look but doesn't quite understand how each component is properly connected; look closely at the exhaust systems, suspension, etc.," adds Paul.
"I decided to make things a little more specific, and then asked AI to 'design the perfect Harley-Davidson motorcycle.'"
Apparently, that request hit bang-on because here's what rewarded Paul's efforts: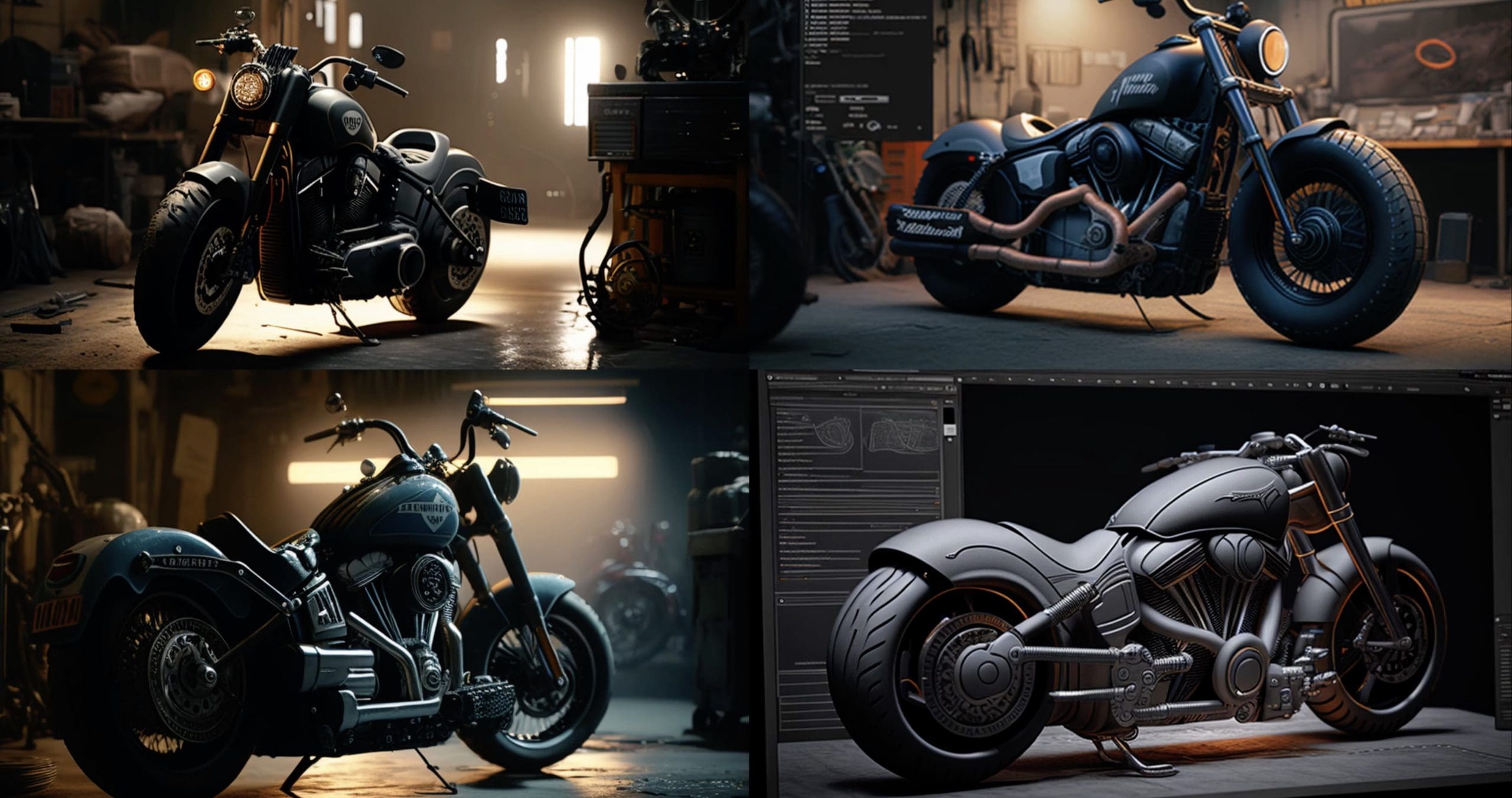 Other requests Paul made of Midjourney included the following:
Asking Midjourney's AI to "design the perfect Indian motorcycle"
Note Midjourney's A-OK capture of a generic Indian machine (for visuals, anyways – you're going to have to ignore the slinky fin situation, per Paul's findings):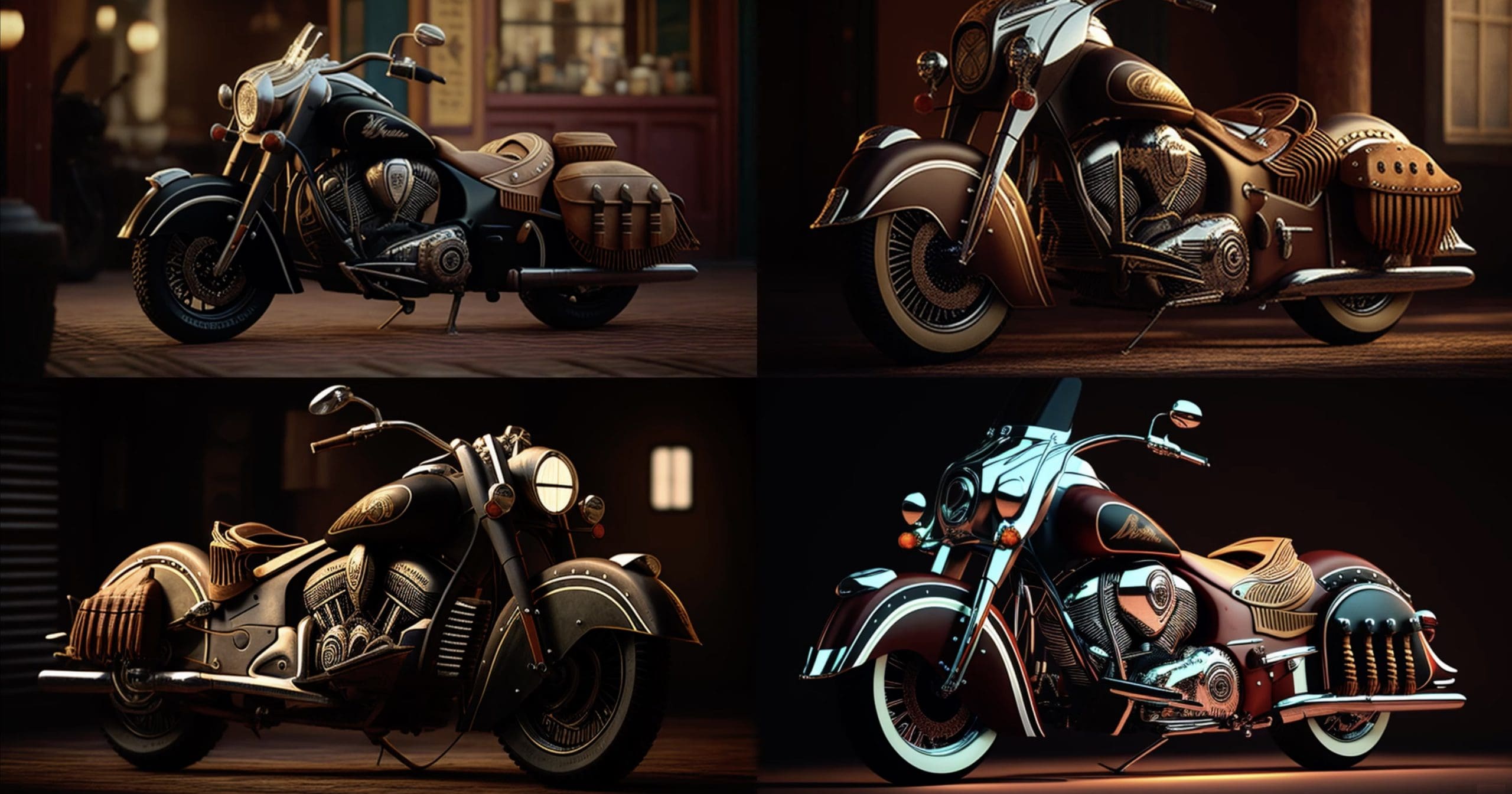 Asking Midjourney's AI to make "the perfect Harley-Davidson motorcycle designed by H.R. Giger"
This request, in particular, rendered some pretty crazy results. Giger's "biomechanical" style worked really well with Paul's Harley bike concepts, churning out something that leans just left of steampunk:
This slideshow requires JavaScript.
Of course, Paul's next words might as well be prophetic in nature:
"You know, I do wonder if motorcycle manufacturers will tap into this resource, to get new ideas for upcoming models…that is, if they aren't doing that already. What a valuable resource!"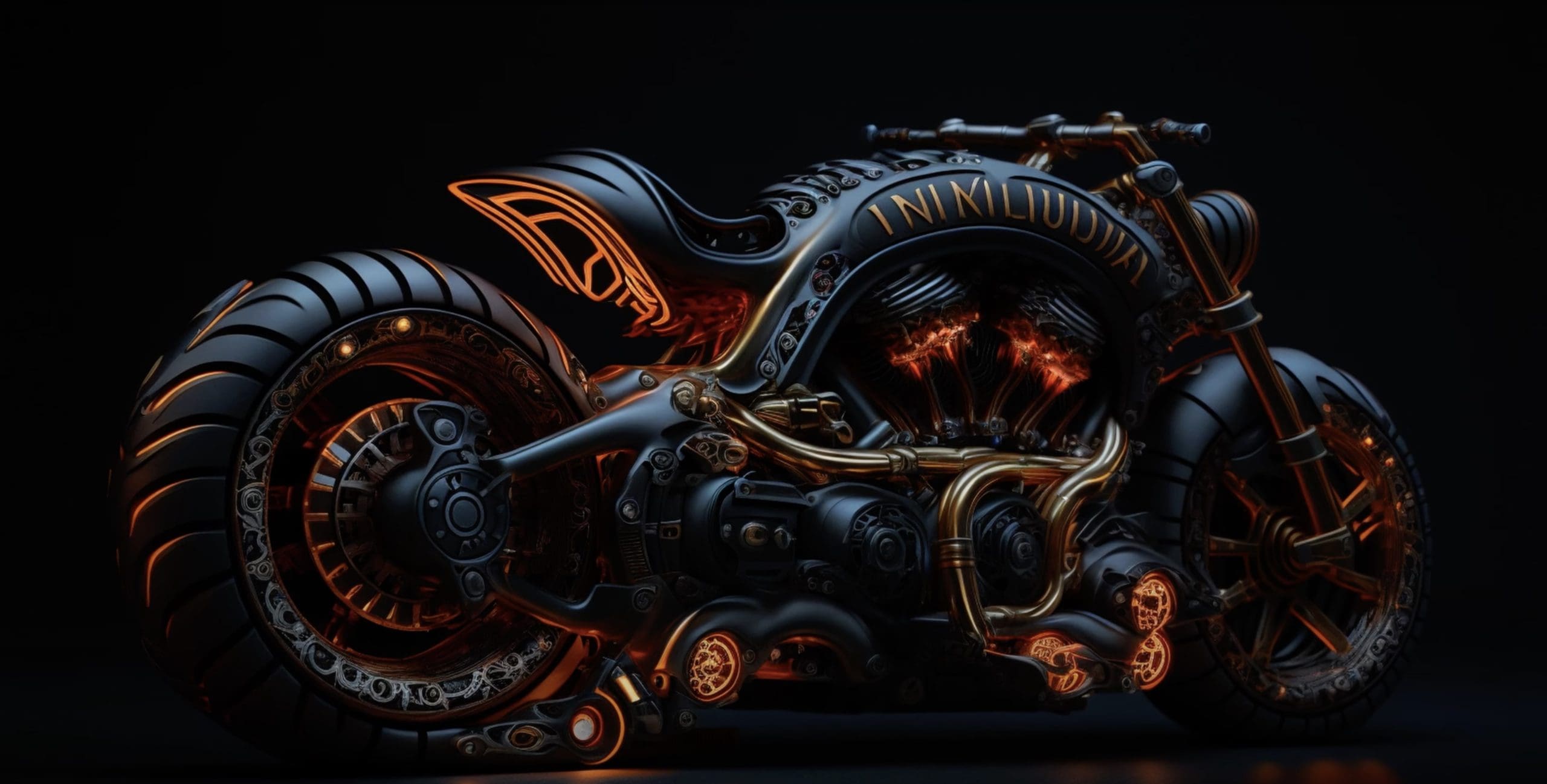 Be sure to head over to Youtube and support Paul's content; while you're there, we might as well ask: Do you think AI is going to affect designs for future motorcycles?
Do you think that's a good or a bad thing?