Weekend motorcycle crashes are more severe and costly than during the week, according to figures from insurer Youi.
Friday is the worst day for all types of motor vehicle crashes. 
However, Youi claims data from January 2016 to September 30, 2017, shows motorcyclists are more likely to crash on a weekend.
Saturday is the highest-risk crash day of the week at 43.3 % followed by Sunday at 27.7%. Weekday crash frequency rates are considerably lower than these two weekend days.
That's understandable because most motorcycle use is on weekends for recreation.
However, while commuting can be hazardous, weekend crashes are more severe, at least in terms of the cost of motorbike repairs.
Severe weekend
Youi data shows the average claim cost on Saturday is 37.4% higher than on a weekday. It is a whopping 42.7% more costly on a Sunday.
CEO Frank Costigan says weekends are "clearly a high-risk period for motorcyclists as riders often take to the road in groups".
He fears that a "sense of competition" may creep into group riding behaviour. 
"Motorcycles are mainly used as commute vehicles during the week and we see typical peak periods for crashes between the hours of 8-9am and 3-6pm," he says.
"However, our research showed that when it comes to rider behaviour there are two distinct groups – the weekday rider and the weekend rider."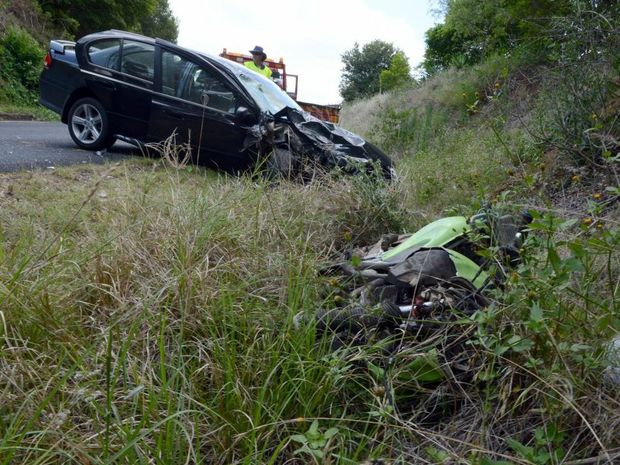 The data also shows that more than half of all motorcycle crashes over the weekend (54.6%) involve no third party. Weekday solo crashes are 37.4% of all weekday motorcycle crashes. 
One-third of motorcycle crash claims occur on leisure rides compared with only 10.4% during weekdays. 
"The considerable difference in weekday and weekend claims suggests that some riders may take to weekend roads to test the limits of their machines challenging their riding skills and abilities," Frank says.
Safety tips
Youi has issued the following safety tips for riders:
Always wear an approved standards helmet;

Wear appropriate tear-resistant clothing including long pants and jacket;

Wear safety equipment covering eyes, feet and hands when riding;

Dress to make yourself more visible;

Ensure your pillion passenger is wearing the right safety gear; and

Always ride to the conditions.