Two movies about Wayne Gardner and Toby Price that display the guts, glory, glamour and grace of motorcycle racing have hit the big and small screens.
Wayne
The Wayne Gardner movie is simply called Wayne and is now screening at major cinemas.
Here is the trailer for the feature-length film.
As the blurb says:
Wayne is the near improbable true story of the 'larrikin kid' from Wollongong. With girlfriend Donna Forbes never far from his side, Wayne's remarkable journey takes him from a 5-dollar dirt bike to the pinnacle of his sport. In 1987 he became the first Australian to win the World Motorcycle Grand Prix, and with it, the hearts of all Australians.
The "Wollongong Whiz" only won one Grand Prix world championship compared with Mick Doohan who won five titles and Casey Stoner who won two.
However, he was the first in 1987 to win the premiership class and was instrumental in bringing the GP to Australia where he won the inaugural race at Phillip Island in 1989.
It's like a script from a movie … which it now is!
The movie features interviews with legends from the sport's 'golden age' including Eddie Lawson, Mick Doohan and Kevin Schwantz,
Check your local film guide for session times.
Toby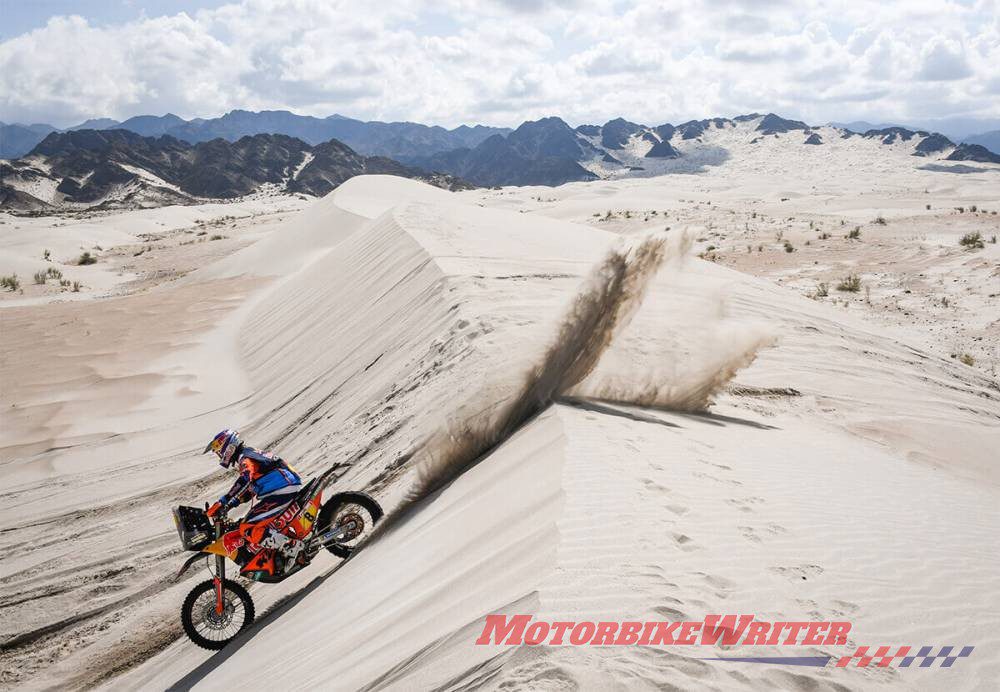 Toby Price is the only Australian to win the world's most gruelling motorsport event – the Dakar Rally.
In this 36-minute film, Paying the Price, Toby not only talks about his historic 2016 won, but about the tragedies of his sport including the death of friend and off-road legend Kurt Caselli.
He has also suffered his own injuries — more than 27 broken bones and a broken neck that very nearly rendered him motionless for life.
Click here to find out where and when you can meet Toby at KTM Adventure events.