More than 300 volunteers have signed up to Bikers 4 Bikers Down, a service that helps riders recovering from a serious motorcycle crash.
Hawkebsury couple Cheri and Greg Nunn (pictured above) started up the free service in May 2017 after suffering a motorcycle crash on Anzac Day 2016 with ongoing rehabilitation.
Cheri passed on her thanks to "the person" who encouraged her to start B4BD, Motorbike Writer for our story in May last year and the 300-plus volunteers who have registered.
"Without you all, B4BD would still be just an idea," she says.
"We have helped in various ways over 40 people.
"For the most part we have people just willing to help with general home maintenance, but we also have amongst them counsellors, mechanics, chaplains, we even have a marriage celebrant."
They also offer legal help.
How volunteers can register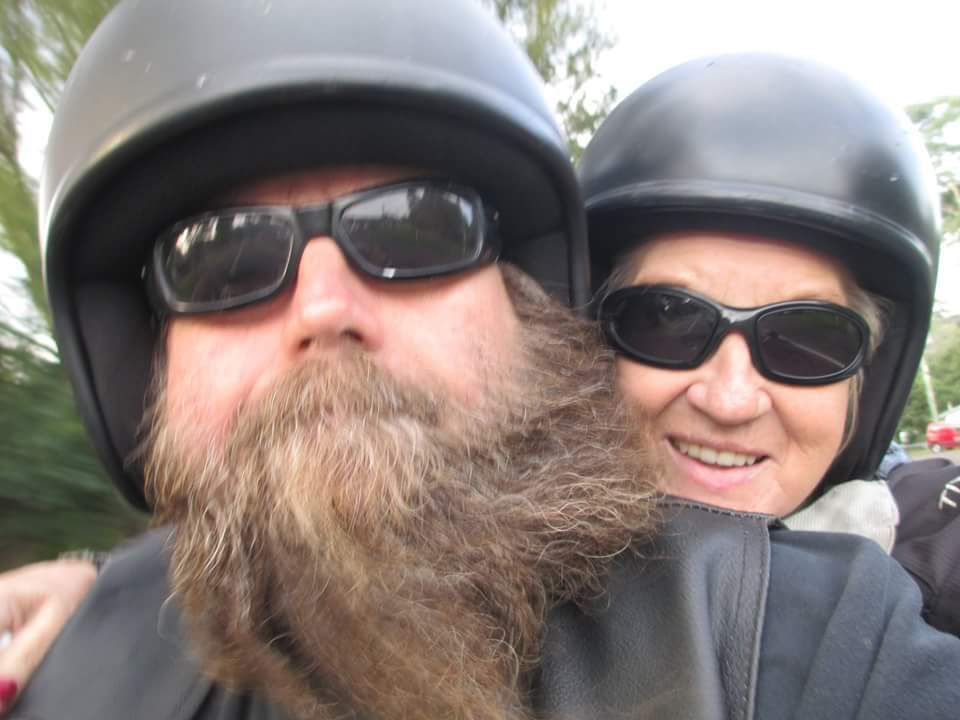 Volunteers can register by sending Cheri a message on her personal Facebook page, the B4BD Facebook group page or via email.
They can also register on the Biker Events Calendar website maintained by Michael Parr. Click here to register.
B4BD volunteers can offer a variety of services: ferrying the injured to rehabilitation or doctor appointments, getting the weekly groceries or just help with housekeeping, house and yard maintenance and things like mowing the lawn, depending on insurance coverage.
Volunteers just need to supply their name, mobile contact, what area they live in and what service they can offer.
Cheris says the service is offered to anyone in need, not just the bikers in rehab, but also their families who may struggle to keep the house maintained.
Still recovering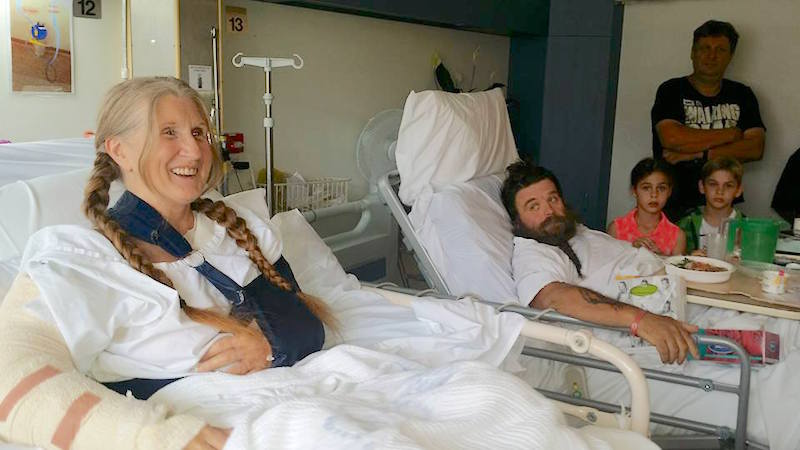 Meanwhile, Cheri and Greg are continuing to fully recover from their 2016 crash on their 1994 Harley-Davidson Softail Custom.
Greg has suffered through a complicated post-op infection and hassles with payments from Centrelink.
Cheri says their tragedy has resulted in giving back to the biking community.
"If Greg and I had not felt the pain and frustration — physically, mentally, emotionally and financially — that accidents bring, B4BD would not be a reality."
Cheri says they will definitely get another bike when fully recovered.
"Can't wait," Cher says.