An actress, a football hero and a deejay go for a ride on their Harleys … sounds like the start of a lame joke, doesn't it?
But this is no joke. This is a fun, two-day VIP ride up the west coast of New Zealand's North Island to the second annual Harley-Davidson Iron Run this weekend (March 11-12), this year at Paihia on the Bay of Plenty.
The VIPs consist of New Zealand Harley dealers and officials, some journos including Motorbike Writer and three Harley brand ambassadors: Kiwi actress Danielle Cormack, living rugby legend Josh Kronfeld and Auckland radio host Jay Reeves.
Danielle is riding her favourite bike, a 110-cube Slim S like the one she has been riding all summer.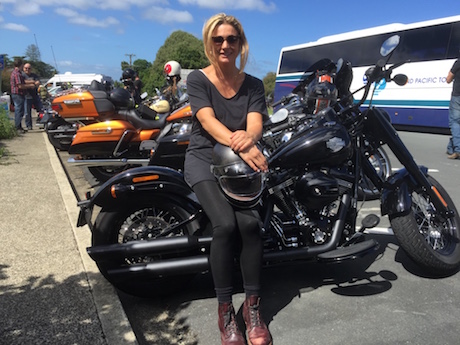 The Underbelly star says the bike appeals for its aesthetics and athletic handling.
"I've been having a very satisfactory affair with it and I don't want to give it up," she says.
"It's got a lot of guts, corners really well and has a very classic look.
She says riding bikes isn't as difficult as working in live theatre.
"Live theatre is the riskiest thing I've ever done," she says.
"Harleys have historically been a big, scary bike but they can also really appeal to women. They've always been a man thing, but women can still ride them and enjoy them just as much."
Josh is looking relaxed and a perfect fit in his big Road Glide tourer.
He's as tall as Kauri timber and that's tall. Along the way we stopped at Tane Mahuta, "Lord of the Forest", a 2000-years-old Kauri tree standing 51.5m high tree and 13.8m around the girth.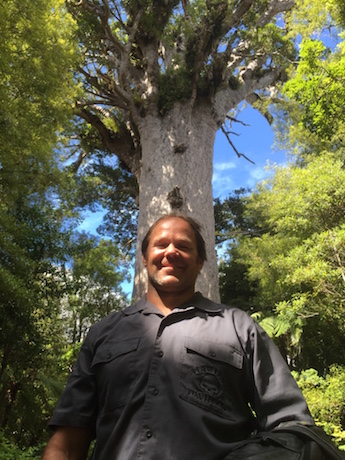 It's a spiritual token for the local community and being in its ominous presence is both spiritual and daunting.
Even big Josh is in awe.
"This is a very spiritual place," he says. "I'm not a hippy tree hugger, but seriously if you put your arms around one of those Kauri trees, you can feel the tingling."
He's certainly feeling the tingling as he scrapes the floorboards around the many tight and twisty forest roads we've been riding down to Copthorne on the west coast.
"I've got a sports bike background, so being able to lean it over is important and this thing handles surprisingly well," he says.
"I loved the Breakout and the Street Bob and didn't think I'd like the Road King in the stop-start traffic of Auckland, but I did.
"However, I never expected to like the Road Glide this much."
Jay has been riding for 10 years and owns a 2002 Springer with a few extras.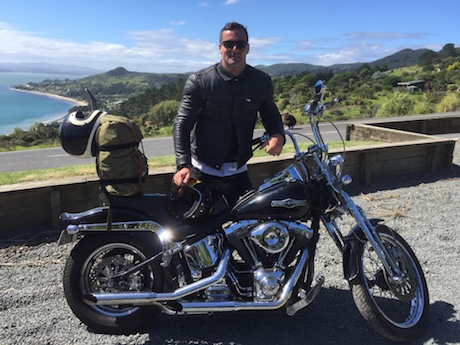 The Radio Haurake early edition host for five years says he has always ridden bikes, growing up on the farm with ag bikes, then progressing to a 1200 Sportster and a 1962 Triumph he has turned into a '70s chopper.
But his big love is his Harley Springer which, in his talented hands, is surprisingly keeping pace with the much more agile modern Harleys.
The young and hip deejay says he's happy being in wth the Harley crew.
"It's the people that ride Harleys that make the difference," he says. "They come from all spheres of life," he says.
Today we head to the Iron Run at Paihia which is expected to attract Harley fans and other riders from around the world as it is open to orders of all bikes.
The success of the inaugural open-style rally in Queenstown last year set the blueprint for Harley-Davidson Australia to change its annual HOG Rally to an open event.
It will be called Harley Days and will be open to non-HOG members from October 28-30, 2016, in Wollongong, 85km south of Sydney.
Meanwhile, the 2016 Iron Run looks like repeating the success of the Queenstown rally with organisers expecting more than 2000 riders to attend from across New Zealand, Australia and around the world.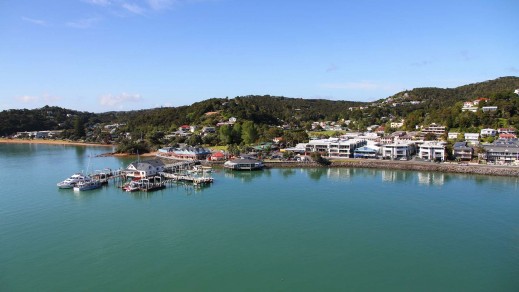 Last year it was set in beautiful lakeside Queenstown and this year it is in Pahia which is the main tourist town in the picturesque Bay of Islands.
The event includes guided rides tomorrow and the Thunder Run on Saturday morning followed by a bike show in the main square from noon which MBW will help judge.