The lord and ladies over at Team-BHP have just given us an update on the new Pursuit being released by Indian Motorcycles. Newly surfaced VIN data shows the motorcycle will likely be getting a bit of an upgrade in the cardiology department – specifically, a 1,768cc, 122 BHP V-twin, PowerPlus engine currently being put through its paces in Indian's highly popular Challenger series.
(2021 Indian Challenger, see above)
The brand new touring model will feature Limited and Dark Horse editions – both stereotypical for the brand, though Indian Motorcycles has yet to release an official media kit (or even a selfie) – so we don't have much to go off of, apart from the VIN filing blueprints. 
All told, if the Pursuit carries the Challenger's heart, that means it is also likely that the bike will also have a tall windscreen, low seat height, twin exhausts, and a semi-fairing, along with a set of hard case panniers to complete the look.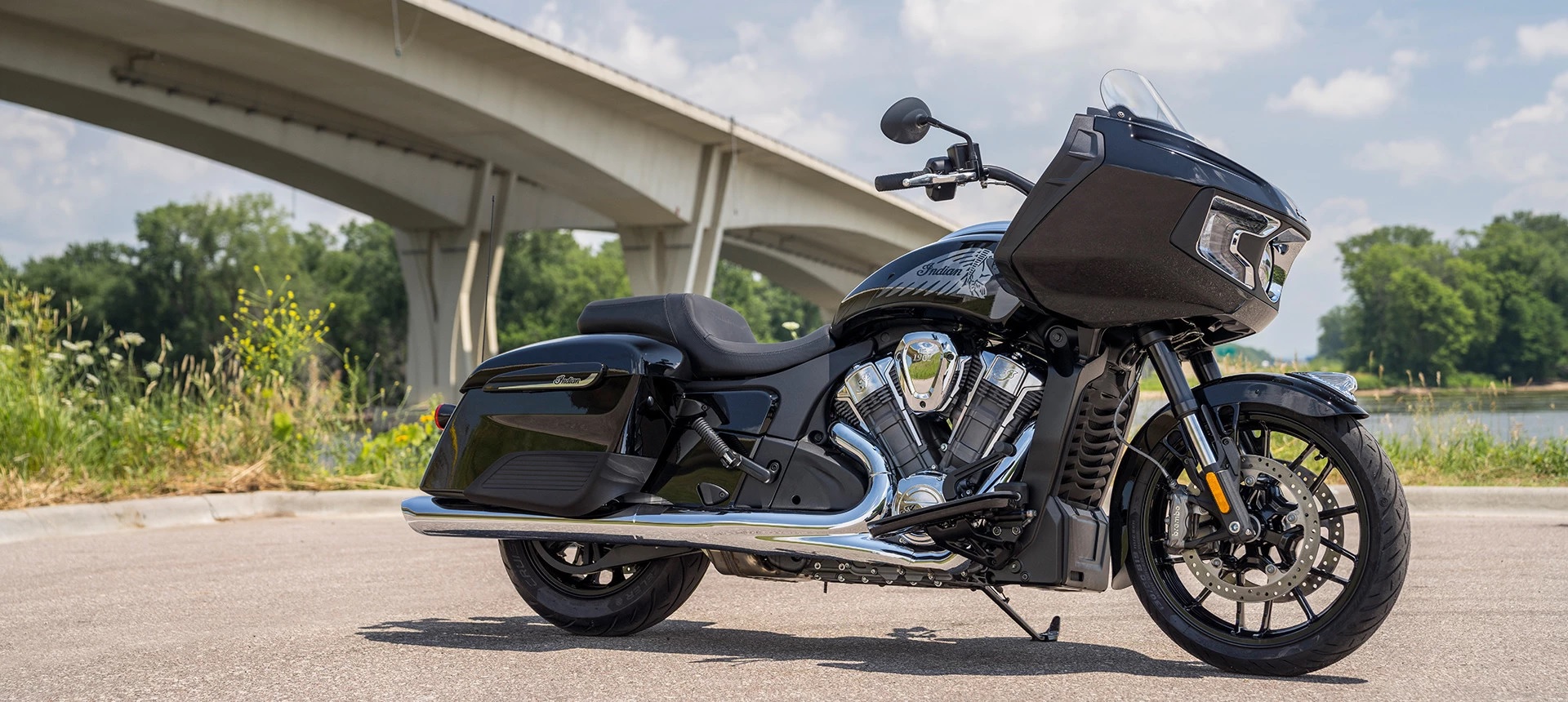 (2021 Indian Challenger, see above)
The challenger currently starts at $22,999 USD / $27,999 CAD for the base model, with the Dark Horse edition costing a minimum of $27,999 USD / $34,499 CAD and the Limited running the same dint in the pockets. 
For the price, you'll be getting perks such as Indian's 7" touchscreen infotainment. The infotainment system, according to our own model overview, "includes a clock, heading, temperature display, Bluetooth, USB, Smartphone integration, and an awesome 100-watt audio system. Other cool extras include LED lighting, ABS, cruise control, and a range of 15 LED indicators."
We may even get that cushy new air-conditioning seat that Indian Motorcycles came out with for the Challenger back in June.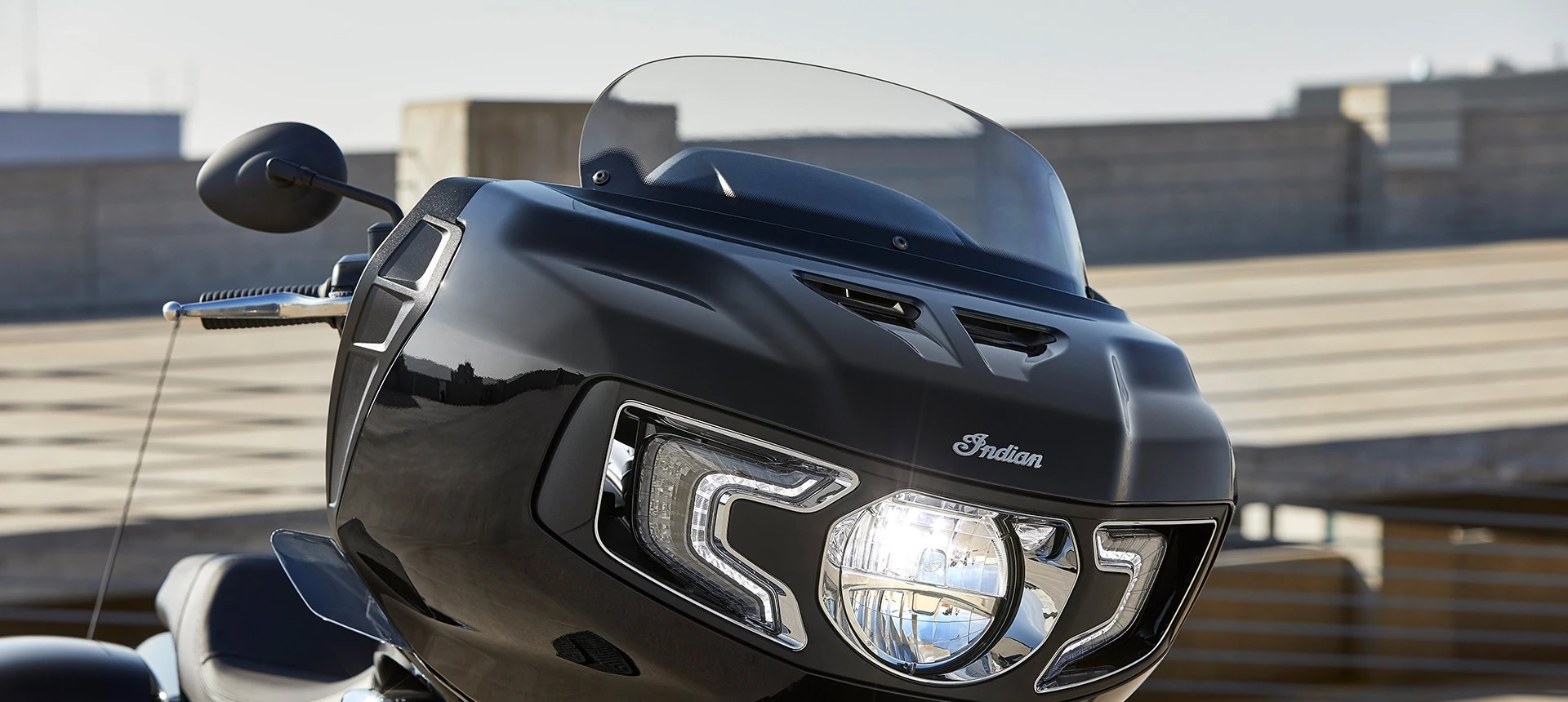 (2021 Indian Challenger, see above)
We will make sure to update you on the news coming our way regarding the Pursuit.  Stay tuned, and while you're at it, check out what the King of the Baggers race series has been up to this week.