Sorry if you are feeling a bit giddy after watching this video, but it shows just how robust a GoPro Session action camera can be.
This small, cheap and robust GoPro Session was anchored on a Ducati 998R by 3M tape suction cap, but not tethered on.
The rider, who wishes to remain anonymous, has previously used 3M tape to attach the camera and it's never come off before, even at high track speeds.
He says he positioned the GoPro so it would clear the ground at a measured 30-degree lean angle. (He's an engineer, so he worked that out exactly!)
However, it seems he is a little faster and more aggressive on the track than he thought and the GoPro Session touches down, swivels around and then comes off, ending up harmlessly in the gravel trap.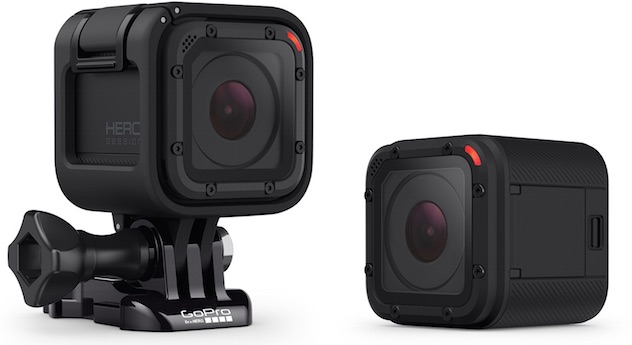 Of course, the rider should have tethered the GoPro to the bike as a safety measure.
Track day organisers require action cameras to be taped or bolted on (no suction cups) and then tethered with a wire strap from the camera to the bike so they don't cause crashes when they come off as riders can hit them.
The rider in the video says that apart from a few scratches on the shell, the robust little GoPro Session action camera still works fine … as the video shows.
So this video is not only a great endorsement for the $299 GoPro Session action camera, but also a good lesson in what not to do when you attend a track day.
We quite like the angle the rider has chosen to position the GoPro. It's much better than on a helmet or your body which is banned at track days.
And despite being attached to the bike, there isn't an enormous amount of vibration in the picture.
(GoPro does not advertise on MotorbikeWriter and no payments were made for this endorsement … unfortunately!)