Victory Motorcycles looks like becoming collectors' motorcycles after sales frenzy following their January announcement they were closing down production.
Victory Motorcycles says the sales frenzy "surprised even the most experienced industry commentators".
However, we noted a few days later that there was a rush on sales of the bikes in Australia with some wanting them as a collector item. Sales people told us that some customers and the odd collector or two were snapping them up.
Now Victory Motorcycles Australia reports their largest sales in the past two months after reaching a peak in 2012.
In Australia, sales were down 28.1% in 2016 to just 274, one less than Aprilia and about half their 2012 sales figures of 452.
However, while the road market declined by 17.2% in February, Victory was the only brand to grow significantly with a 44% increase, says Victory Motorcycles country manager Peter Harvey.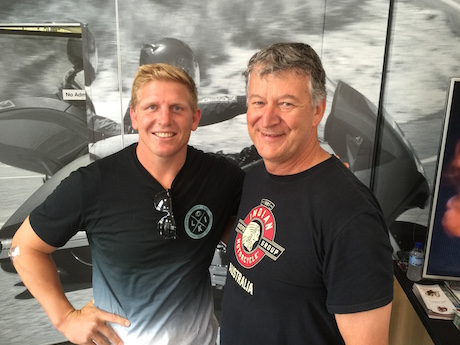 "Honestly, we have seen a bit of a buying frenzy," he says.
"We are seeing a mixture of bargain hunters who are after a great bike at a great price but we are also seeing people who believe the collectability of these bikes will result in longer term value.
"We have also seen loads of customers who had set their long term goals around buying a Victory but hadn't got there yet – now these buyers are incredibly keen to make sure their long-term ambition is met before the last bikes are sold.
"One of the particular models to create excitement is the Octane as it was only launched as a MY17. Given the relative limited production run many people feel this model will be a valuable collectable as well as a great value and a high performance bike to ride and own.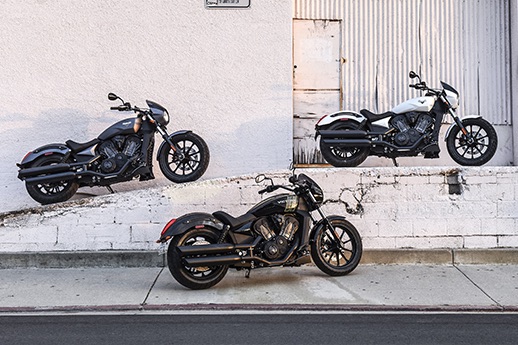 "When Octane was launched we had a great deal of faith in the model and were lucky enough to buy some extra units – that has turned out to be very fortunate for our market given the announcement."
Peter says demand has been so strong, they are investigating the possibility of obtaining additional Victory Motorcycles stock from other markets.
He says the company has pledged parts, warranty and dealer support for the next 10 years.
After 10 years, we can't image they would walk away from a lucrative spares market, nor would aftermarket suppliers.
Customers tell us they hope and believe that Polaris will restart production at some time in the future.
However, there is talk of selling off "factory inventory, tooling, and other physical assets, and the cancellation of various supplier arrangements".
So it does sound final … making their bikes more valuable as collector items.
Meanwhile, the big Victory signs will remain on the Polaris-owned dealerships in Brisbane, Sydney, Melbourne and Perth as they want owners to know they are still servicing them.