After about 10 years of faithful service and being absolutely flogged constantly, my dependable Sena SMH10 Bluetooth intercom has finally given up the ghost.
Pretty good value and wear for an item that's been frequently switched from helmet to helmet, and worn in rain, hail and even snow!
However, it's now time to update.
I've used a host of different Bluetooth intercom units over the past dozen years or more including Interphone, Scala, Sena and others.
While all Bluetooth intercom units need regular firmware updates and should be looked after like any hi-tech equipment, I have found the most robust and reliable to be Sena.
If it ever went awry, it was simply a matter of turning it off and on again or hooking up to the computer for the latest software download or firmware update.
My local Sena reseller, Aaron Dalle-Molle of Earmold Australia, has also been very helpful with advice and tech support over the phone, email or Facebook Messenger.
So why go past Sena?
I wouldn't mind trying the Sena Smart helmet with noise-cancelling technology like Bose headphones, but they are not available until later this year.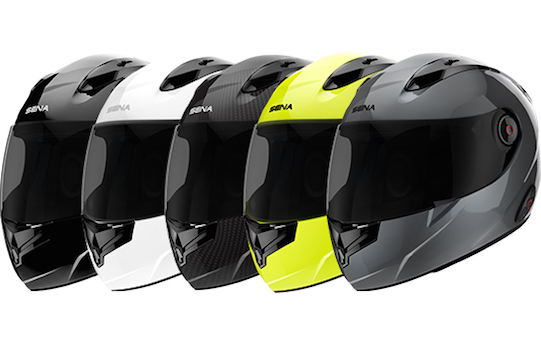 Besides, I need to swap the unit from helmet to helmet, so I need a separate device.
Sena have recently updated their range of communicators to the latest 4.1 Bluetooth technology.
The 10S is the next generation model of the dependable SMH10, so it is the obvious replacement choice.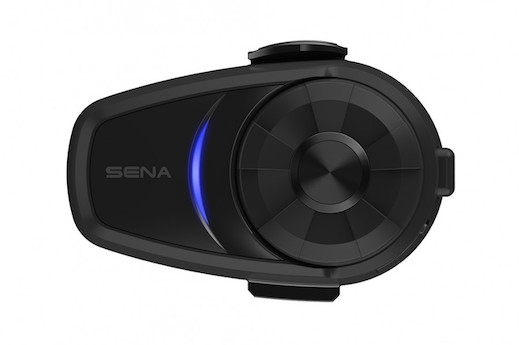 New features include high-quality speakers, an all-in-one clamp to connect speakers, microphone as well as an earbud connector, increased intercom distance of up to 1.6km, built in FM-radio and a slimmer jog dial.
Or there's the low-profile 10R which talks with up to four people and allows them top listen to a common playlist of music as well.
Both the 10S cost $314 each or $566 for a dual kit while the 10R is only available in a single unit at the moment for $314.
They offer free postage or free fitting if you can collect direct from the retailer.
As all Sena units use 4.1 Bluetooth, they are compatible with their handlebar remote as well as Sena's convenient smartphone app.
The Handlebar Remote has a glove-friendly joystick and buttons, allowing full control of a Sena Bluetooth communication device. The unit charges via a USB port and as several months of battery life per charge.
So, I've bought two dual 10S units for my daughter and her partner who will be riding with us and two 20S units ($739) with some extra features for me and Mrs MBW.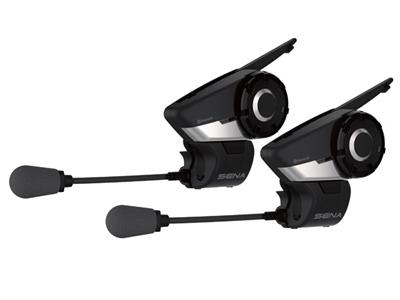 Stay tuned for updates on my long-term reviews.