The UK has seen a dramatic drop in motorcycle theft since the start of the pandemic.
A report from MCN  stated a 35% drop in general crime for the 2020 lockdowns, and Police National Computer (PCN) figures suggest as much as a 45% decrease in motorcycle theft in the same period.
While lockdowns have led to many placing their beloved bikes into the safety of pandemic hibernation, the decrease in theft has galvanized people like Bill Taylor from BikeTrac to look a little closer at the current systems used to turn stolen motorcycles into a profitable statistic.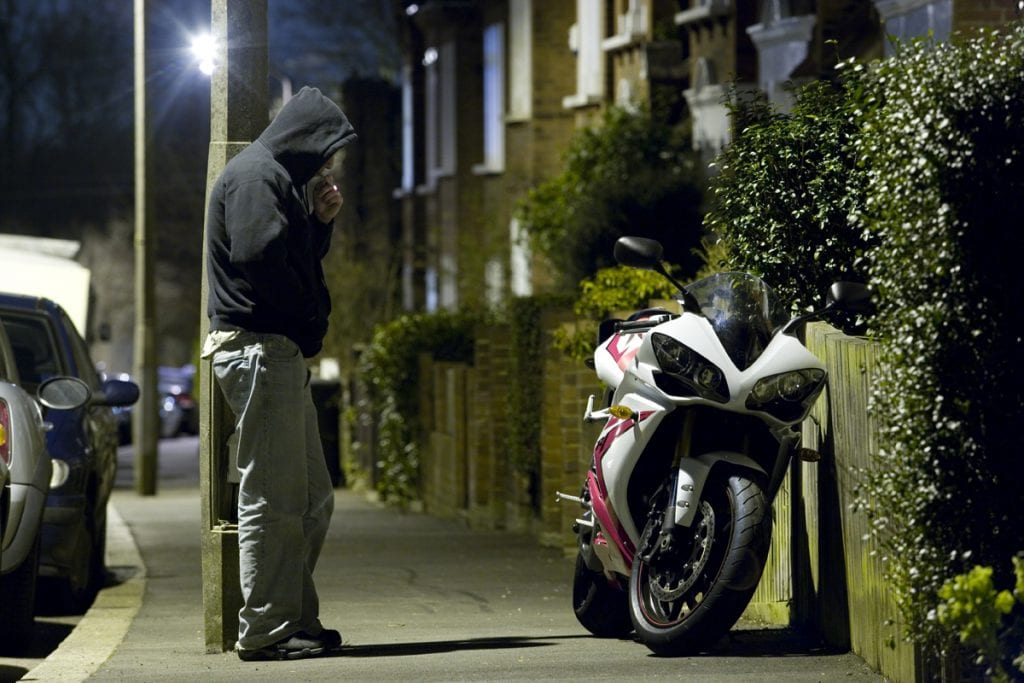 "When BikeTrac first started ten years ago, we saw more bikes heading towards the ports after they were taken. We either found them in shipping containers or boxed up ready to be shipped, so we knew where they were headed. That route has become much rarer now…We normally recover a bike very quickly after it has been stolen. The thieves will store a stolen machine for a period of time to see if anyone comes for it, and we generally recover it at this stage. But on the odd occasion that the bike is moved on before we get to it, they don't seem to be heading straight out of the country."
Bill mentions that they tracked a customer's bike to a container that, when opened, also contained parts from other bikes that had been stripped – some of which still sported identification and proof that authorities could trace back to other stolen motorcycle cases.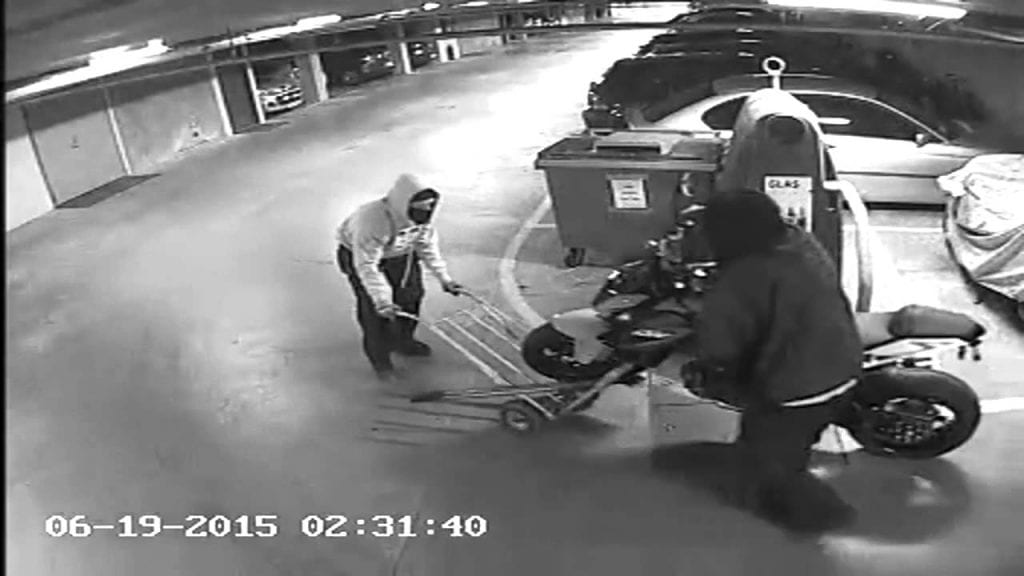 Dr. Ken German, an expert in vehicle crime, also added this useful bit of information: 
"Some bikes certainly make it out in containers, but it's far more lucrative to strip a bike and sell the parts. There's much less risk in handling parts than there is if you're caught with a whole bike."
What can you do about it?
Dr. German highlights the benefit of forensic marking systems such as Datatag and how useful they can be in retrieving and tracing a stolen bike. 
"…they can help police identify stripped parts from a specific bike and build up a picture of who has been handling them or selling them on. If the police enter premises and find a seat and mudguard, they will have a hell of a job proving anything. But if they carry covert markings that link those parts to a specific stolen bike, it goes a long way to helping them build a case."
WebBikeWorld has formulated a list of anti-theft device reviews that you can peruse for bike compatibility. Check them out, and stay safe!