The bar-banging battle between brothers has officially come to a close with Indian Motorcycle Racing's Tyler O'Hara reigning triumphant at this year's MotoAmerica Mission Super Hooligan National Championship (SHNC)!
FYI, This is the same race that saw Energica's Eva Ribelle reaching up for the 2nd Place podium, a first-ever accomplishment for EVs that accompanies O'Hara's sweeping victory – so it's been a big year for all involved.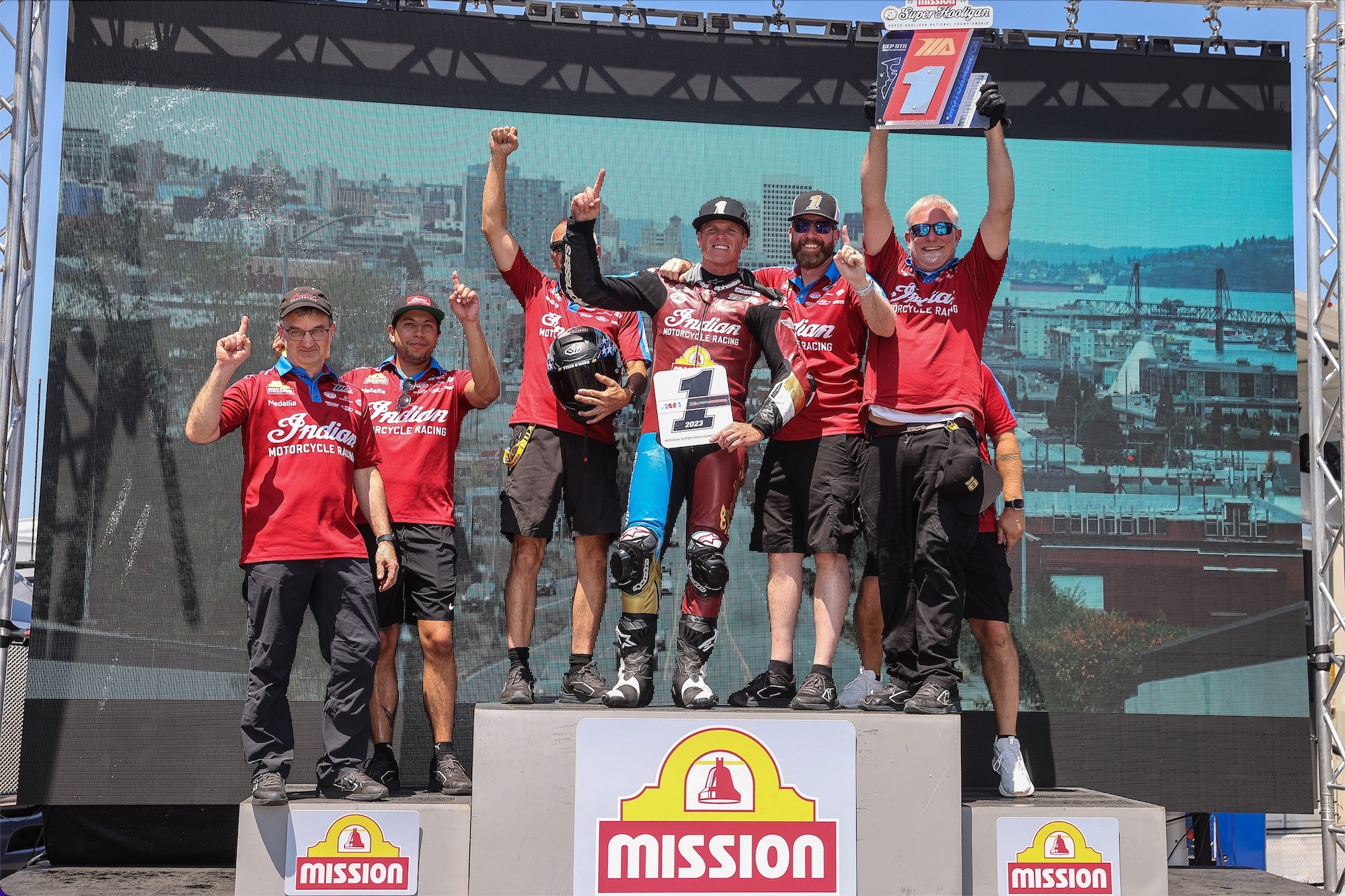 The recent press release from Indian tells us that the Mission® Foods S&S® FTR took O'Hara to the front for both rounds at the Circuit of the Americas (COTA), logging win number five of the season's eight races.
Round One was tough, with Jeremy McWilliams and his 106 total points refusing to be left behind; the fact that O'Hara and McWilliams were so familiar with each other's tendencies on track led to "an epic battle between two of the sport's most capable riders."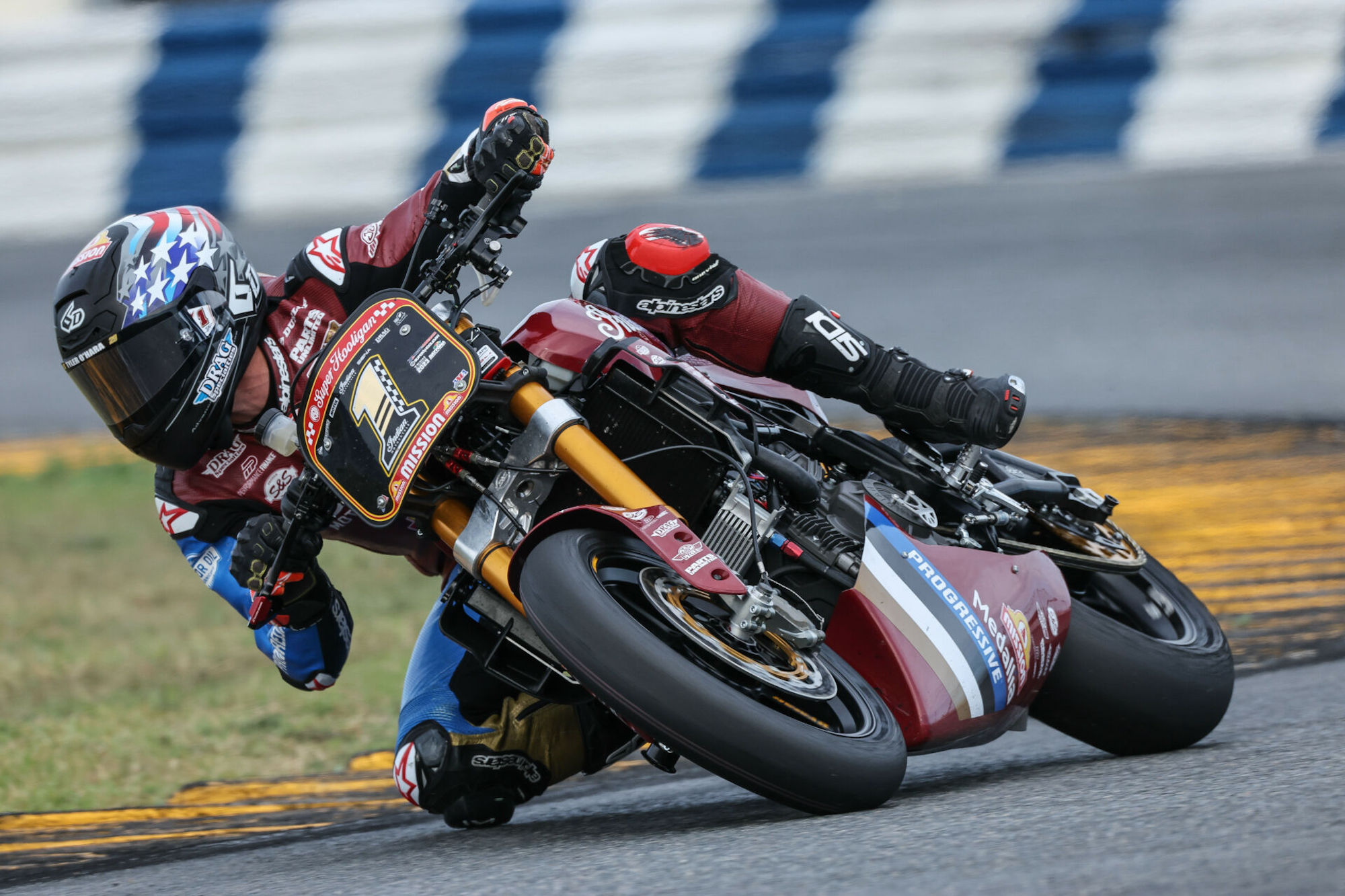 To say O'Hara's proud of his team's accomplishment is the understatement of the season:
"Hats off to my entire S&S-Indian Motorcycle team, as the guys worked hard all season to keep this Indian FTR dialed in for me."

"This FTR is an incredible machine. Power, handling, maneuverability – it's been the highest-performing bike in the class all season, and we're extremely proud to walk away with another title this season." 

– Tyler O'Hara, Indian Motorcycle Racing, MotoAmerica Mission Super Hooligan National Championship (SHNC)
Big congrats to O'Hara and Indian Motorcycle Racing for their accomplishments and the continuation of the No. 1 plate in the team's hands!
Indian Motorcycle Racing is presented by Progressive Insurance®, Mission® Foods, and Medallia®, with additional support from Indian Motorcycle Motor Oil, S&S®, Parts Unlimited, Drag Specialties®, Performance Finance, and J&P Cycles®.
 For information about Indian Motorcycle, visit IndianMotorcycle.com, or follow along on Facebook, X, and Instagram.