Two wheel drive motorcycles have never really taken off, but now a company specialising in motorcycle apparel has had a go.
Suzuki thought of the 2WD idea way back in the 1980s, Yamaha tried it about 10 years ago in the Dakar Rally, KTM worked on the technology for a while, and in the 1990s Australian motorcycle designer Ian Drysdale made the 2WD Dryvtech concept bike for the Australian Army.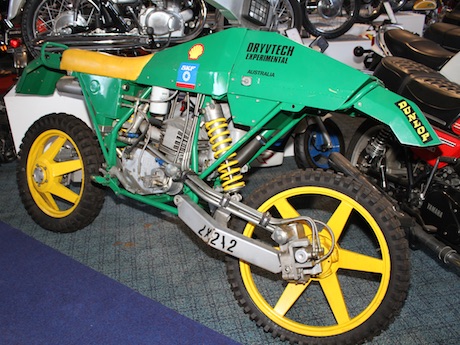 However, they were all dismissed as uncommercial folly.
Now Dutch company Revit has developed a 2WD bike purely as a promotional exercise to launch its northern hemisphere Spring/Summer 2015 collection of apparel.
The build is based on a KTM 950 Super Enduro using a r ace-proven Christini kit.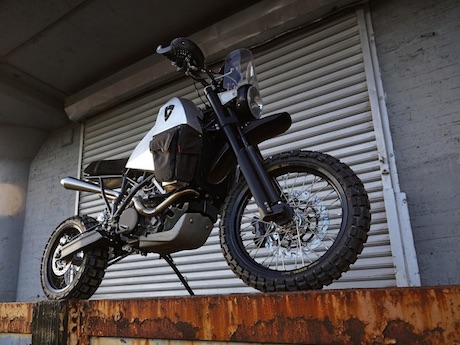 Christina makes kits to convert bikes and has produced development bikes for Honda, KTM, GasGas and Kawasaki with vain hopes of full production. Now Christini produces completed 2WD bikes for sale.
Meanwhile, the Revit Project Double Dare was built at Chris Cosentino's custom shop in the outskirts of New York and christened the Revit #95, paying tribute to the year the company was founded.
The Christini 2WD system transfers motion from the transmission to the front wheel through a series of gears, chains and shafts, requiring modifications to the frame.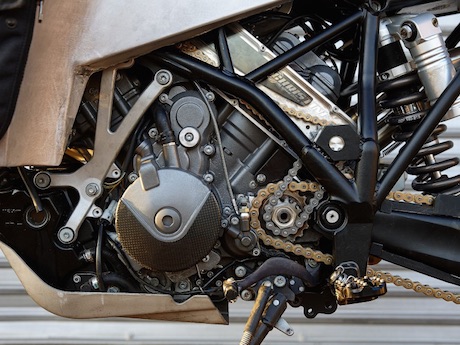 An extra feature is a lever on the handlebars that activates the AWD system at will. When the system is active it allows the front to freewheel until the rear has lost 80% of its traction. Then a one-way clutch installed in the front wheel hub disengages, allowing the transfer of motion to the front until the rear finds grip again.
Looks great, but it's a lot of extra weight for a system that would only be of real use in mud and sand when a lighter bike is better, anyway!
Still, it makes the two wheel drive motorcycle is a talking point and that's what Revit is looking for.