Three-time World Superbike champion Troy Bayliss has confirmed he will make a comeback to racing on a DesmoSport Ducati 1299 Panigale R Final Edition in the 2018 Australian Superbike Championship.
It should be just the kickstart the failing series needs to get more national and international attention.
Troy won the 1999 British Superbike championship riding a Ducati and won the last race of the 2006 MotoGP in a one-off ride for Ducati.
But he has never won the ASBK.
At 49, Tory will be the oldest and most experienced rider in the field. If his comeback is a success, he will be the oldest winner of a domestic superbike series anywhere in the world.
Troy will contest all rounds of the 2018 Australian Superbike Championship for the factory supported team he co-owns with former Australian Superbike racer Ben Henry.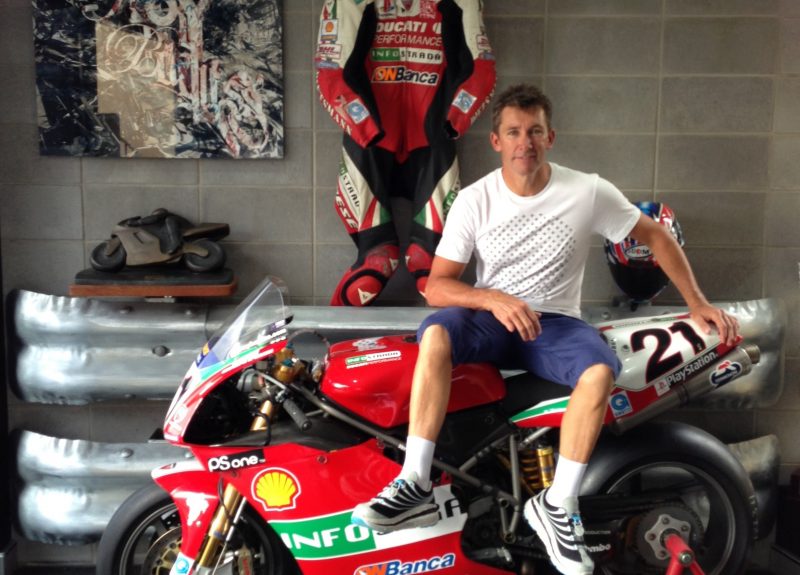 Comeback brewing
He says his comeback plans have been brewing for a while, initially presenting when an opportunity arose to replace the injured Callum Spriggs mid-year.
"It was a situation we first considered when Callum was injured," he says.
"Obviously, it was a big call and it didn't quite feel right at the time.
"Since then, I have tested the bike and completed a lot of miles both in practice and racing the 300 class.
"Initially, I did want to see another young guy on the bike but after I rode it, I felt that I needed to contest the championship and try and win myself the elusive Australian Superbike title."
Troy Bayliss Events
Since retiring from racing almost a decade ago, Troy has established Troy Bayliss Events to run Moto Expos and a flat track event at his home town of Taree in which he raced.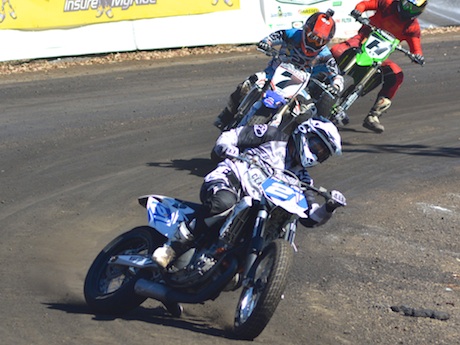 Anyone who has seen Troy in the past few years will know that he is still supremely fit and his eagerness to race and win has been evident at the Troy Bayliss Classic events in Taree.
Troy placed second in the Australian Superbike Championship before heading overseas and acknowledges he has some unfinished business.
"I have a bit of work to do in terms of fitness but after testing the bike and running it at the Adelaide Motorsport Festival I feel I am definitely up to the task," he says.
Ducati welcomes comeback
Ducati Australia and New Zealand CEO Warren Lee said Bayliss' inclusion in the 2018 Australian Superbike Championship is fantastic for the fans and the series.
"We're naturally all super excited that Troy has decided to race again on a Ducati Superbike and in the ASBK for 2018!" he says.
"When he was racing in the World Championships and since returning to Australia, Troy has always been such a great ambassador for Australia and our motorcycle sport and industry. His passion for motorcycling and "putting back in" attitude is why he is Australia's and one of the world's most popular and liked riders."
The opening round of the 2018 Australian Superbike Championship is at Phillip Island Grand Prix Circuit on February 23-25 which is also the opening round of the 2018 World Superbike series.