Triumph Motorcycle will move more of its production from Hinckley in the UK to Thailand in a bid to target rapidly growing Asian markets.
In 2002, Triumph opened its first factory in Thailand where it now has three facilities making about 80% of last year's total of 60,131 bikes.
There are also factories in Brazil and India supplying for the local markets.
And last month Triumph announced an agreement with Baja to build a range of 200-750cc motorcycles in India.
Hinckley factory
Their factory in Hinckley, Leicestershire, mainly makes engine components and will become a research and development centre.
It will continue to build their new Triumph Factory Custom (TFC) motorcycles with production wound down from about 6500 a year to about 4500.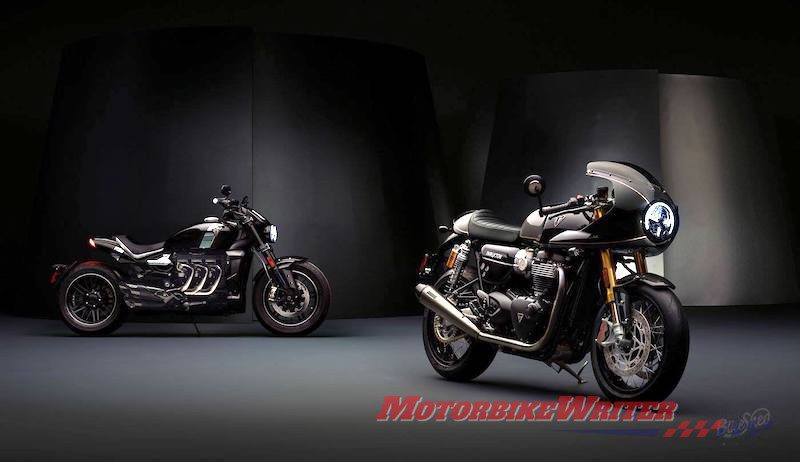 They will lay off about 50 workers on the assembly line, paint shop and weld shop.
However, they will add about 20 design engineer jobs in their upgraded R&D facility.
Thai advantages
Apart from the cost advantages of making bikes in Thailand, most major component suppliers are nearby, including an Ohlins factory.
Australia also has a free trade agreement with Thailand, which keeps a lid on prices.
Triumph boss Nick Bloor says the move is part of "Triumph's next wave of strategic growth".
"We want to maximise the growth opportunity for the brand globally, particularly in the Asian markets," he says.
"This is why we are increasing our design resources here in the UK, and focusing our mass-production capabilities in Thailand.
"There will still be manufacturing capability in the UK but the role of our facility in Hinckley will be reconfigured to enable us to create a more flexible and high-value capability."
Leicestershire automotive jobs have taken a big hit in recent weeks with Norton Motorcycles closing down and going into administration amid allegations of fraud, misappropriated government funding and unpaid taxes.