This is a custom-made race bike built by Joe Schmidt. The engine is punched out to 750cc and uses a Bonneville transmission. It has Ducati front forks. The rear hub is sourced from a factory Yamaha race bike. A rare bike, it is one of two Triumph engine racing motorcycles mounted in a Rob Norths frame made to hold a twin. The other bike is in South Carolina.
"This bike has been campaigned by my friend Mick Hart who lives in Canada", Peter says. "Under Mick's guidance, the duo has entered many vintage motorcycle races at venues such as Thunderhill in Willows, California, Portland International Raceway, and Pacific Raceway in Kent, Washington.  At Miller Park in Salt Lake City, it was entered in the twins category and the Big Bears which is an open class. Mick went on to win both of these categories as he had done at every venue."
Interesting Features of this Custom Triumph Bonneville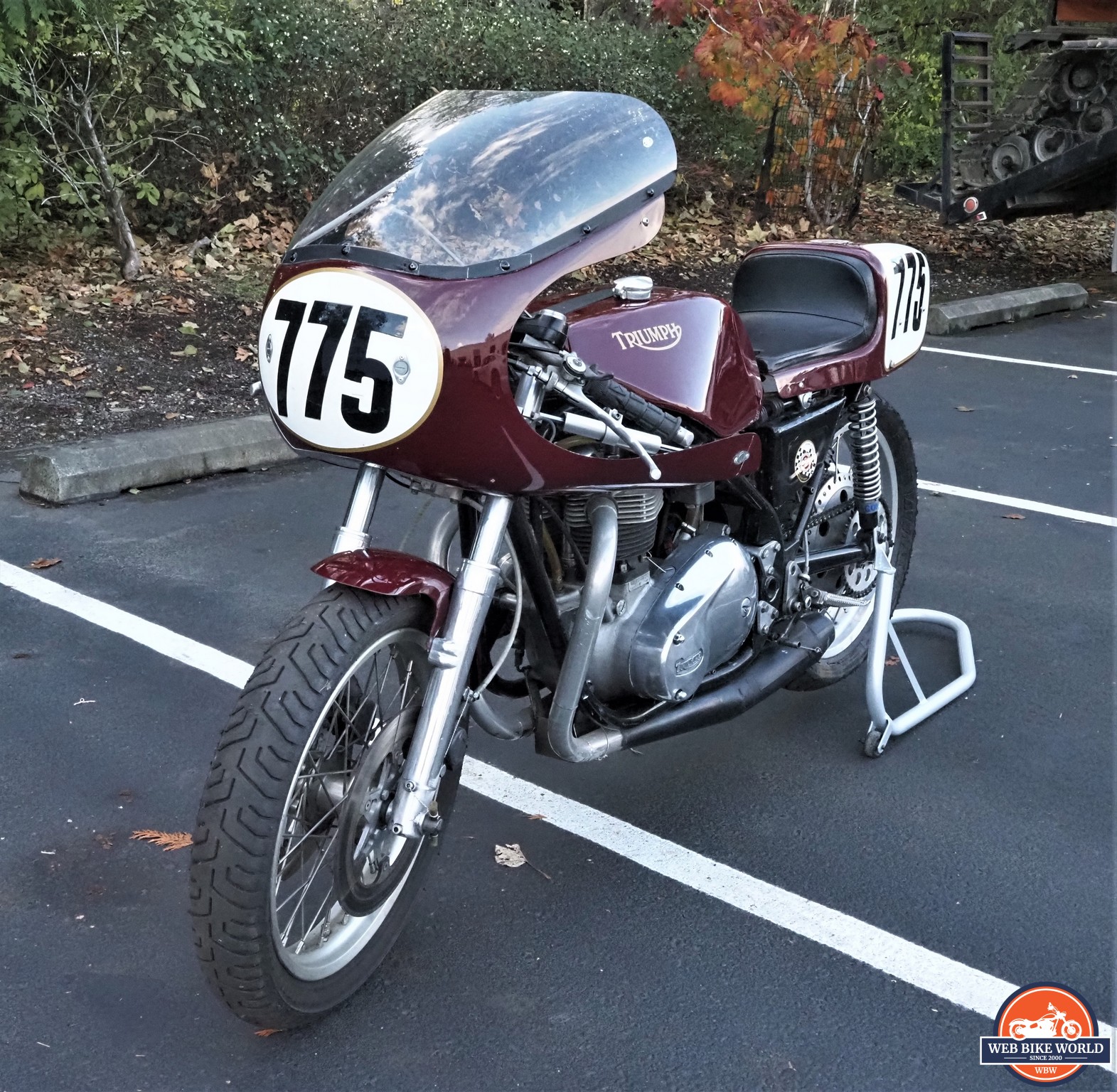 The motorcycle doesn't have an onboard starter. It uses this roll starter. The rear wheel is placed in the electric starter and with the power switch on the bike, the electrical starter is powered with the foot switch spinning the rear wheel of the motorcycle until the motorcycle engine starts. Then the motorcycle's rear wheel is removed from the roll starter and can be left to warm up on the motorcycle stand.
Motorcycle Engine Starter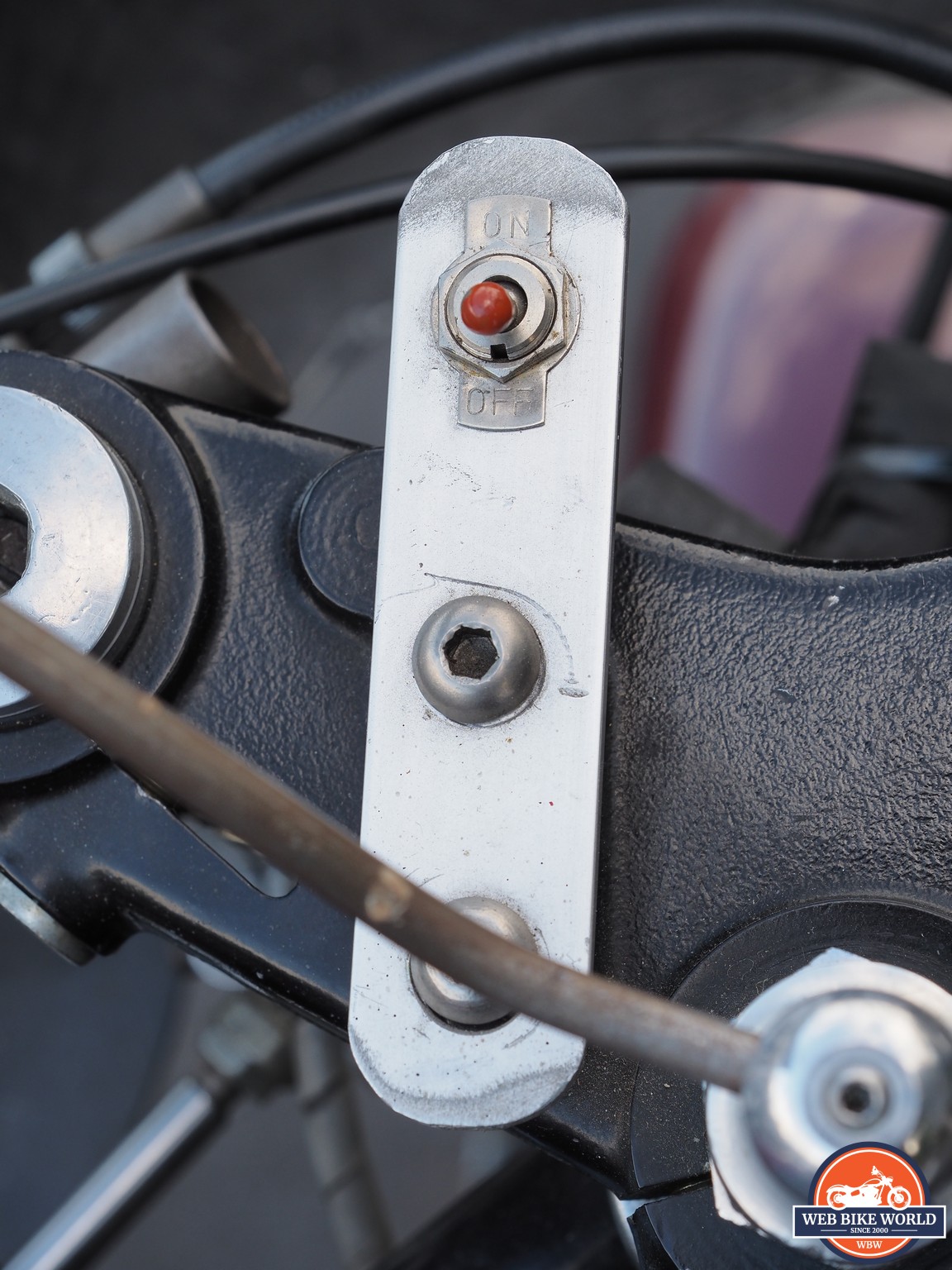 Electric power toggle switch mounted in easy reach of the rider.
With the motorcycle power switch in the "off" position the roll starter can be run to spin the rear wheel of the motorcycle to prime the engine before starting it. This is the red toggle power switch below. It is also useful in the event of a crash. It can be toggled cutting the power to prevent or stop a fire and in the event the rear wheel is in the air, to stop the engine from running and spilling gas.
Detail of many bolts and components are meticulously safety wired as all racing motorcycles should be to prevent anything with threads from backing out or components falling off from bumps and vibrations.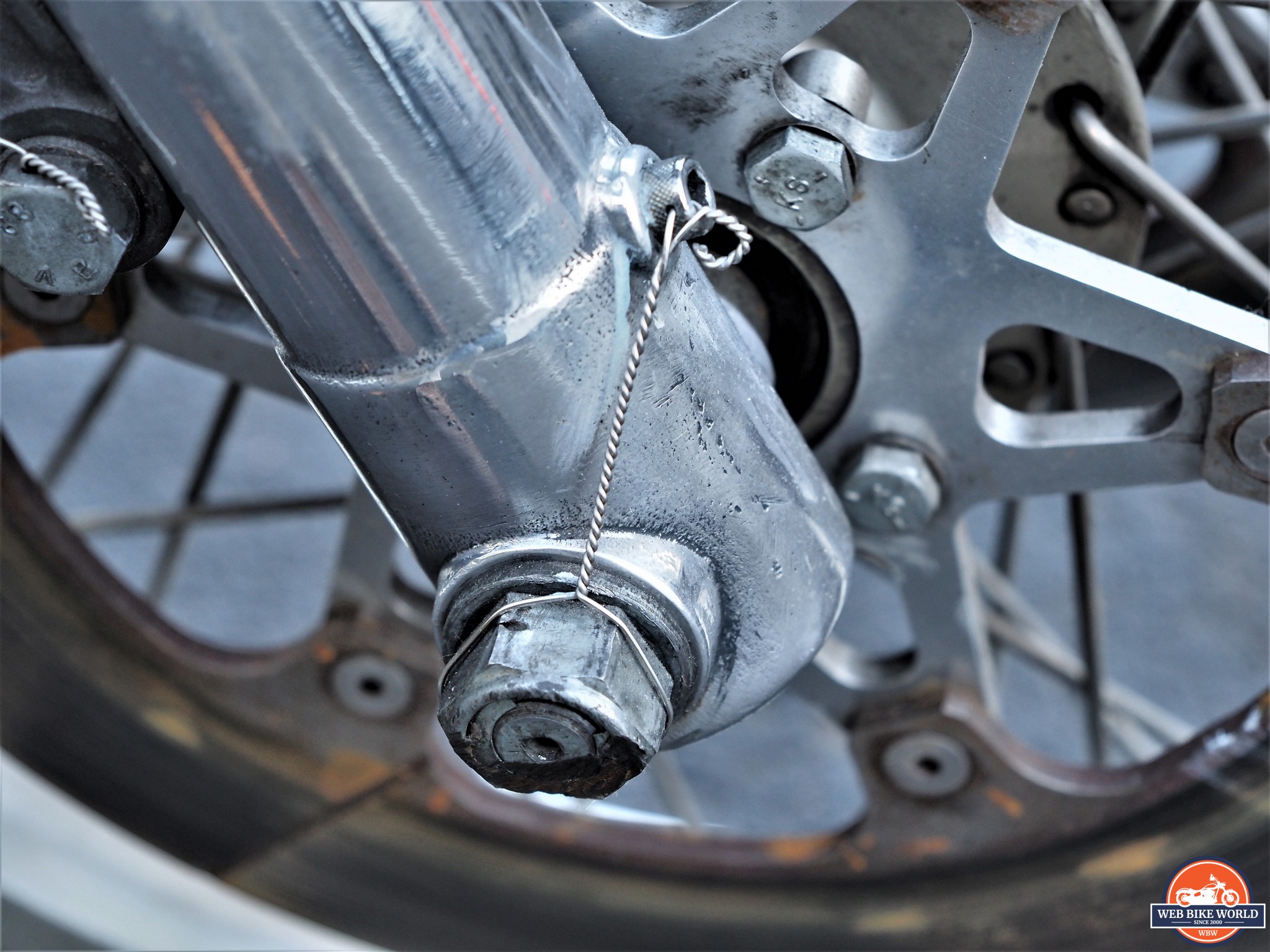 Photo Gallery