Triumph has released a teaser video officially confirming the return of the classic Bonneville Speedmaster cruiser on October 3 2017.
While the video doesn't reveal much, it is obvious it is built on the same platform as the Bobber which has the 1200cc engine. Read our Bobber review.
From the fleeting glimpses in the video, we can see that it has a right-side slash pipe like the Bobber, classic metal tank badges, a round LED headlight and feet-forward controls.
There is also speculation that the Speedmaster will return to twin discs as per the spy photo at the top of this page.
But that's about all the information available.
In previous spy photos of the bike in testing it was fettled with ape hanger bars, wire wheels, two-piece seat, engine bars with radical highway pegs, twin discs and a sissy bar with rear rack.
These are expected to be accessories.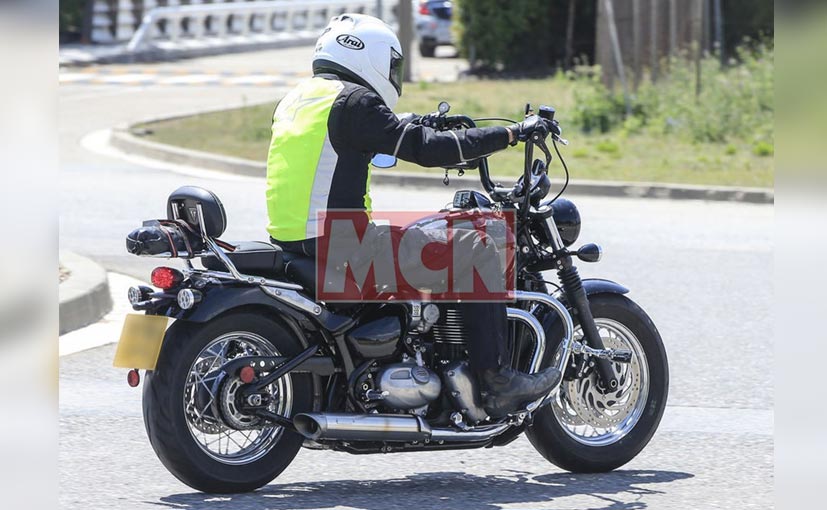 Pricing is expected to be more than the Bobber ($18,000) and T120 and T120 Black ($1700).
It's more likely going to be closer to the Thruxton ($18,700) but less than the Thruxton R ($20,990).
The Speedmaster will be powered by the new liquid-cooled 1200cc parallel-twin engine.
However, like the Bobber, it may be detuned for a more "cruisey" ride. Compared with the T120, the Bobber has 3kW less power at 56kW, but 1Nm more torque at 4000 revs instead of 3100rpm.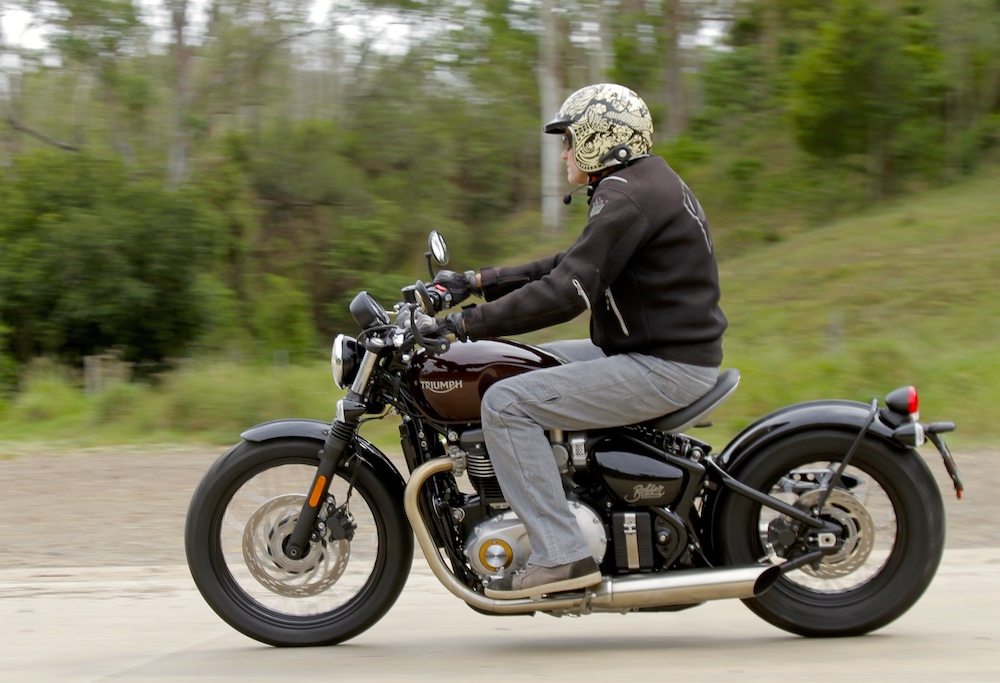 There is no word on the return of the America, but it could be next and it may have the 900cc engine of the Street Twin.
The Bonneville range has been a huge success for Triumph, particularly the Bobber. S much so that Avon had to put on extra staff to make enough tyres to meet demand for the Bobber.
Triumph has already created 10 models out of the new platform and two engines. Could that become an even dozen with the introduction of the Speedmaster and possibly an America?
Meanwhile, Triumph still has the 2.3-litre Rocket III and Thunderbird cruisers, although there are rumours that the T'bird may be dropped.