Triumph has issued the sixth recall on models in the new Bonneville liquid-cooled range with a safety notice for the Speed Twin over coolant leaks.
The official safety recall notice issued through the Australian Competition and Consumer Commission says the coolant hose between the radiator and expansion tank may have been misrouted during assembly.
"A misrouted hose may come into contact with the exhaust header pipe, potentially causing damage to the coolant hose," the notice says.
Coolant hazard
"If the coolant hose is damaged, it may lead to a loss of coolant in the area of the rear tyre. The rear tyre may lose traction without warning, resulting in an accident and causing serious injury to the rider and other road users."
Owners have been advised to contact their dealer to make an appointment "as soon as possible" to have their motorcycle inspected, and if necessary, repaired free of charge.
The Thai-made Speed Twin was only hit the showroom floors last month and already 60 have been sold.
The Vehicle Identification Numbers of affected bikes are listed at the end of this article.
Bonneville recalls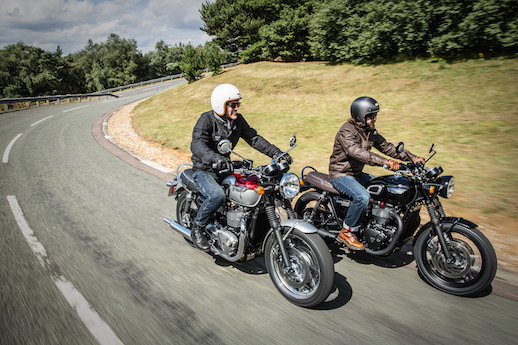 The Bonneville range has now been the subject of six recalls since they were introduced in 2016:
Even though manufacturers and importers usually contact owners when a recall is issued, the bike may have been sold privately to a rider unknown to the company.
Therefore, Motorbike Writer publishes all motorcycle and scooter recalls as a service to all riders.
If you believe there is an endemic problem with your bike that should be recalled, contact the ACCC on 1300 302 502.
To check whether your motorcycle has been recalled, click on these sites:
• USA
• Canada