Triumph has paid an undisclosed sum to feature in the 25th James Bond film, No Time to Die, but a Ducati Scrambler has stolen some limelight.
The price for product placement in a movie is up to about $A500,000, but for a Bond film it can be a whole lot more.
In fact, Heineken is believed to have paid $A65 Million to get Bond character Daniel Craig to sip their beer instead of a martini in the 2015 film, Spectre.
So we have no idea how much Triumph has paid, although boss John Bloor did confirm the partnership with the producers for No Time To Die. 
The result is 007 riding a modified Scrambler 1200 in one chase scene.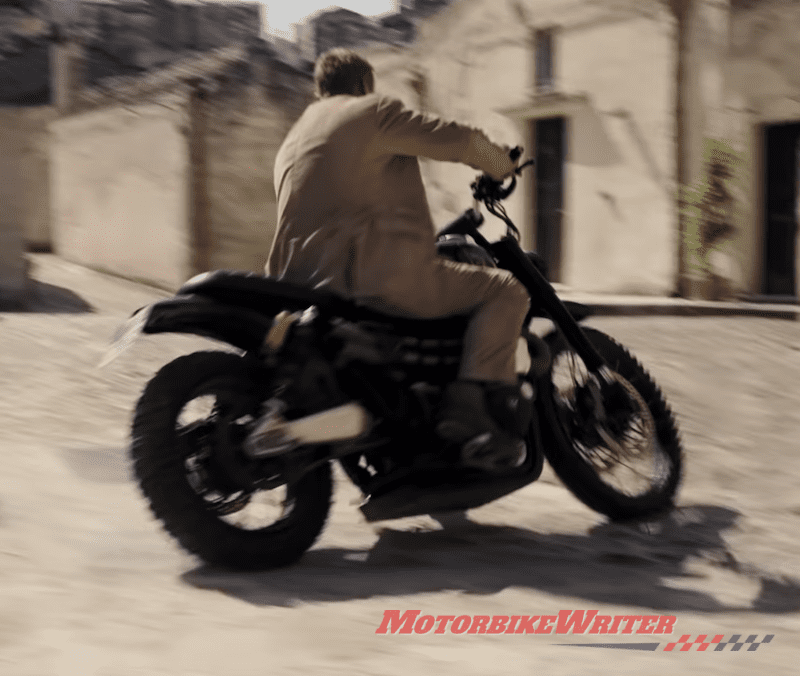 So why is a baddy riding an 803cc Ducati Scrambler Desert Sled in the same chase scene?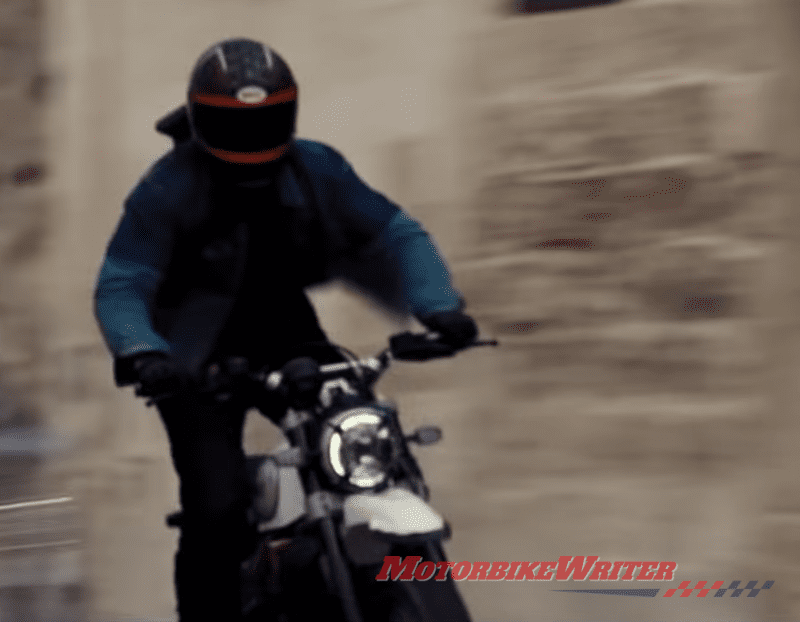 Bond film espionage?
Has Ducati snuck in some free screen time in an apt case of Bond film espionage or did they pay, too?
Or is this a deliberate effort by Triumph to make their scrambler competitor look bad by being associated with buddies while their Scrambler is associated with the hero?
The movie was to be being released in April 2020, but has been pushed back to November because of the pandemic.
Bond movies are usually associated with exotic cars, but motorcycles have also featured over the years.
Most have been BMW vehicles, although there was a run of Ford-owned cars for a while, including Aston Martin.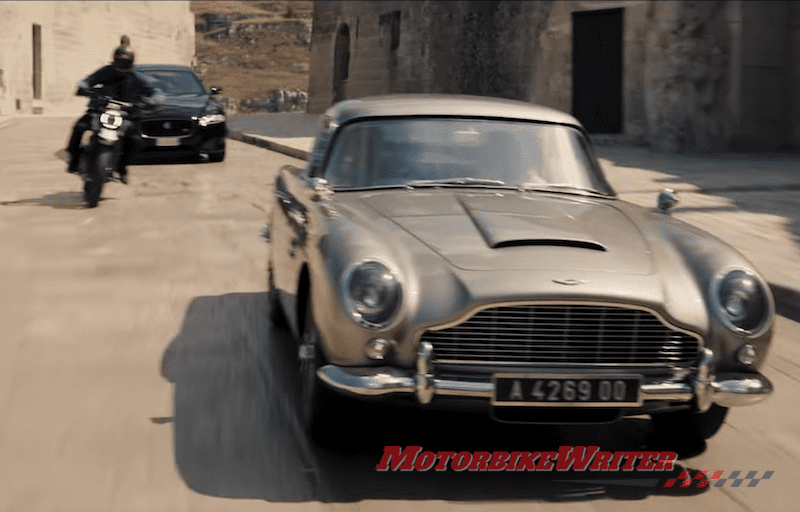 Bond rode a three-wheeled Honda US90 in 1971's Diamonds Are Forever, a Cagiva W16 in 1995's Goldeneye and a BMW R 1200 C cruiser in the Vietnam chase scene in the '97 Bond film, Tomorrow Never Dies.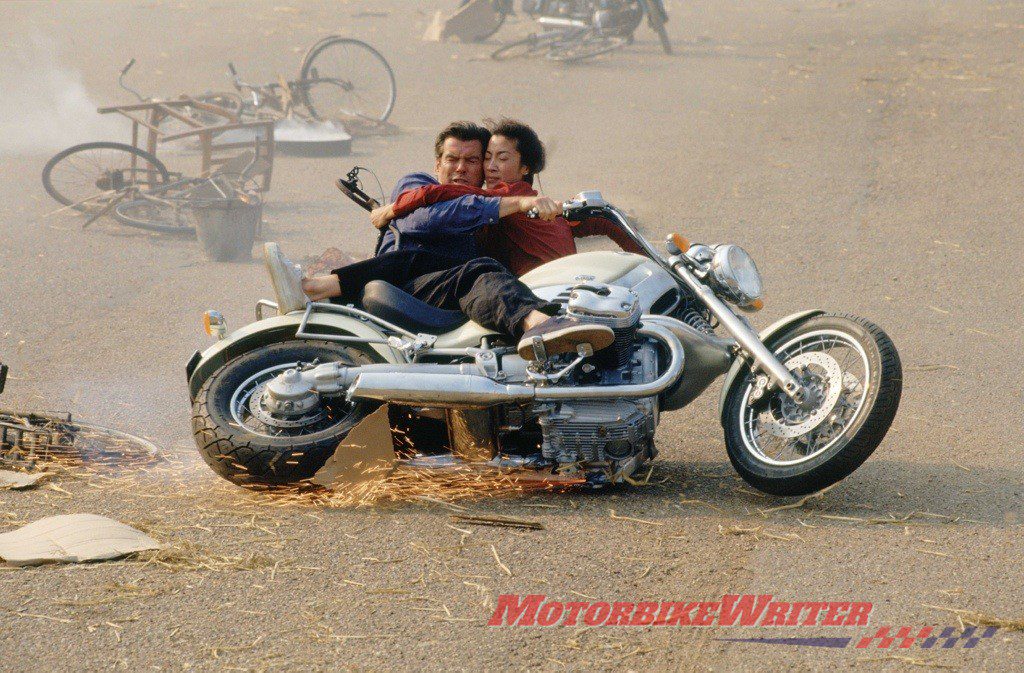 There was also a Honda Montesa Cota 4RT in the 2008 Quantum of Solace and Aussie stunt rider Robbie Maddison road a Honda CRF2050R across Istanbul rooftops in 2012's Skyfall.
Meanwhile, BMW has dominated the Mission Impossible and Jason Bourne movie franchises and Ducati has not been shy about product placement with the Venom and CHiPs movies.
Of course, Triumph has probably the most memorable motorcycle scene from any movie.
Their TR6 was used as a Nazi BMW in the chase scene in 1963 film, The Great Escape.
Former TT racer and larrikin daredevil Guy Mart in plans to replicate that jump on a Triumph Scrambler 1200 this Sunday (8 December 2019).