Triumph Motorcycles and Ducati have followed Suzuki with August incentives to kick-start the second half of the year's motorcycle sales.
Triumph is offering a $1000 voucher on Triumph parts and accessories when you buy a new Daytona 675 at $14,990 (+ORC). The offer does not include the 675 R and the voucher must be spent in the same store you bought the bike.
They are also offering a $500 Triumph in-store voucher on the Triumph Explorer 1200 adventure bike, plus free panniers.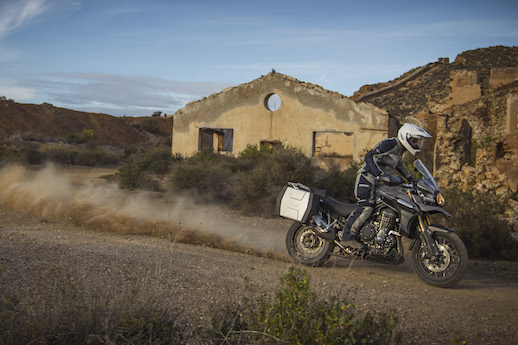 There is a host of parts and accessories for this big-bore adventure bike, but the most important is a good set of panniers.
The Explorer sells for $20,490 (+ORC) with mag wheels or $20,990 for the wire-wheel model.
Meanwhile, Ducati is extending its July offer of free on-road costs on the learner-approved Monster 659 ABS, Monster 1200, Monster 1200 S, Diavel Dark, Diavel Carbon Red and Hypermotard 821.
The August offer represents savings of hundreds of dollars with free compulsory third-party insurance, registration, stamp duty and pre-delivery charges.
While Suzuki is offering discounts to lift flagging road bike sales, Triumph Motorcycles and Ducati are actually doing well.
In the first half of 2015, Triumph sales are up 11.5% from 1343 to 1497 and Ducati is up 7.3% from 914 to 981, with the Scrambler now heading to become their biggest seller.