Triumph has confirmed to will replace the Daytona 675 they axed in 2017 with a Daytona 765 powered by a version of their control engine for the Moto2 class.
Ever since Triumph was announced as the Moto2 engine supplier in 2017 for the 2019-21 seasons, it has been expected the new engine would power a Daytona replacement.
Daytona Moto2 765
Now they have confirmed a limited-edition Daytona Moto2 765 will be revealed at the GoPro British Grand Prix at Silverstone on 23 August 2019.
Triumph promises it will have "highest power and torque" from its new Moto2-derived 765cc triple engine and "highest ever specification and rider technology".
It will come in race paint scheme and the chassis will be based on the British championship-winning Daytona 675 R.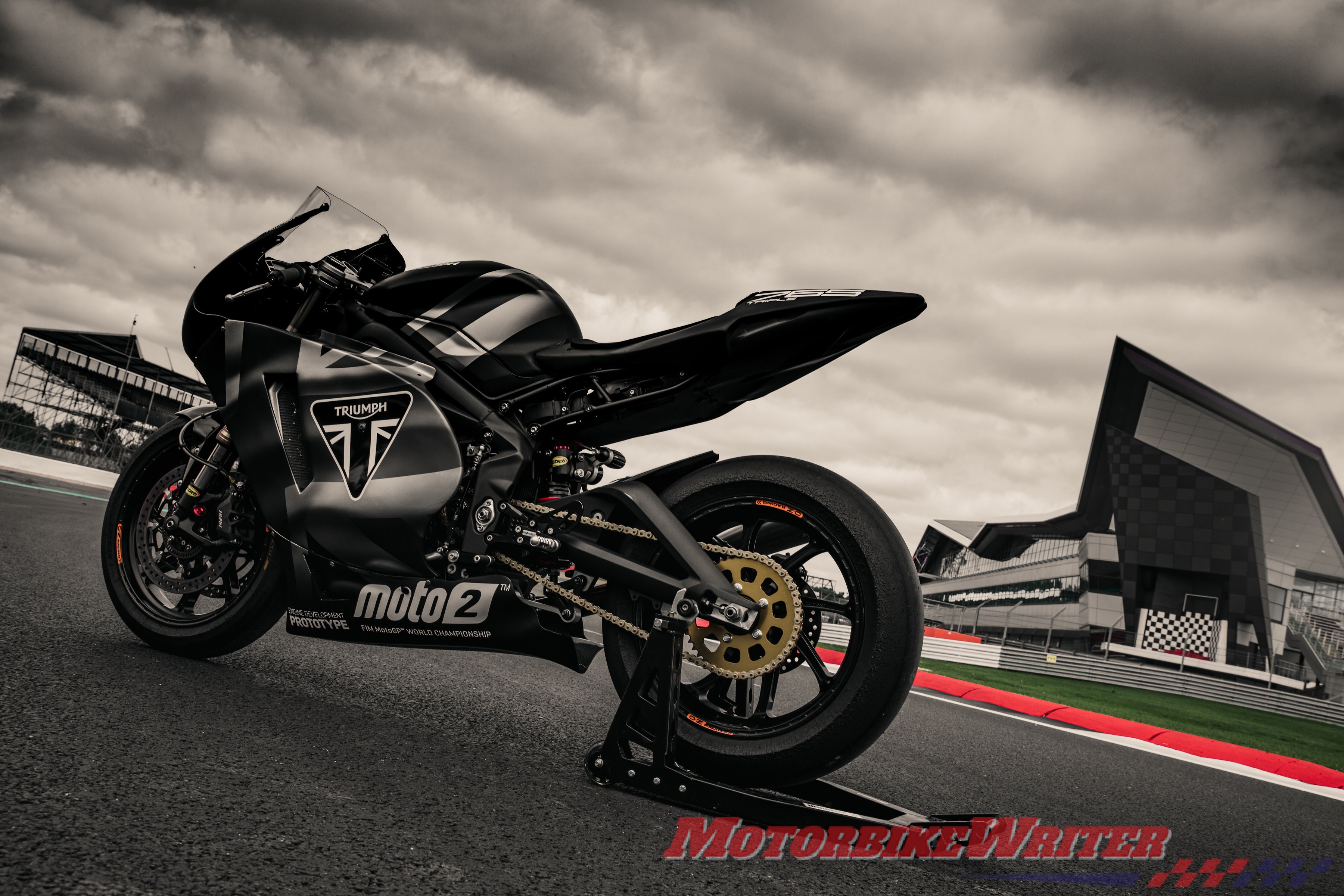 However, they are only making limited run of individually numbered motorcycles, with 765 for Europe and Asia (including Australia), and 765 for the US and Canada.
Triumph Motorcycles Australia spokesman Dale McBride says their allocation of Daytona special editions sold within an hour of release.
We expect that, like the Rocket 3 TFC (Triumph Factory Custom) there will be a production model to follow the limited-edition run.
Final engine specification, suspension, and electronic details are yet to be confirmed for the street-legal Moto2 version.
However, it is likely to come in several specifications when it is released in volume production.
While Triumph has only released the one drawing (above), back in February we published these spy images from British website Motorcyclenews of the Daytona 765 in Spain.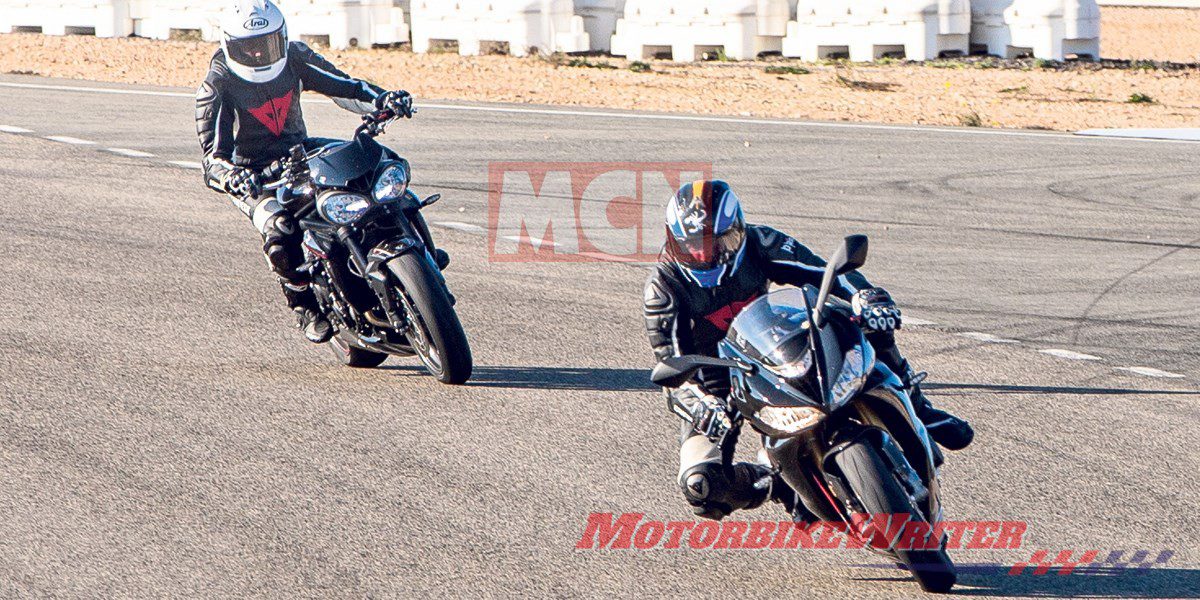 Wailing 765
Listen to the race engine wail in this video.
The three-cylinder Moto2 race engine is believed to have 97kW of power and meet the coming Euro 5 emissions standards.
It is derived from the 90kW 765cc Street Triple but with more than 80 new parts.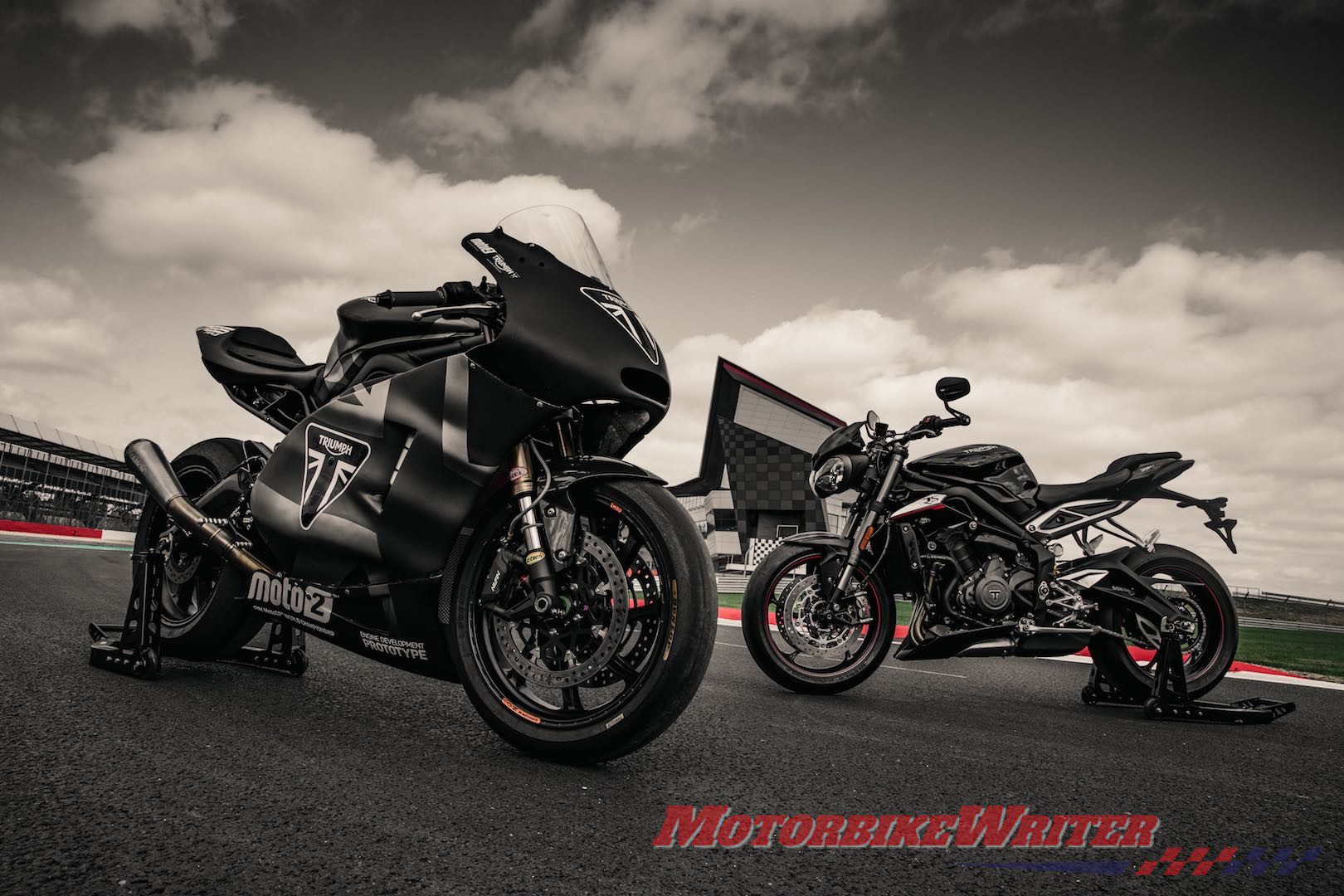 They include an increased bore and stroke, new crank, pistons, titanium valves, stiffer valve springs and Nikasil-plated aluminium barrels.
The race bike also has a taller first gear ratio, a tunable slipper clutch, a new sump and an ECU developed by Magneti Marelli who supply the MotoGP control unit.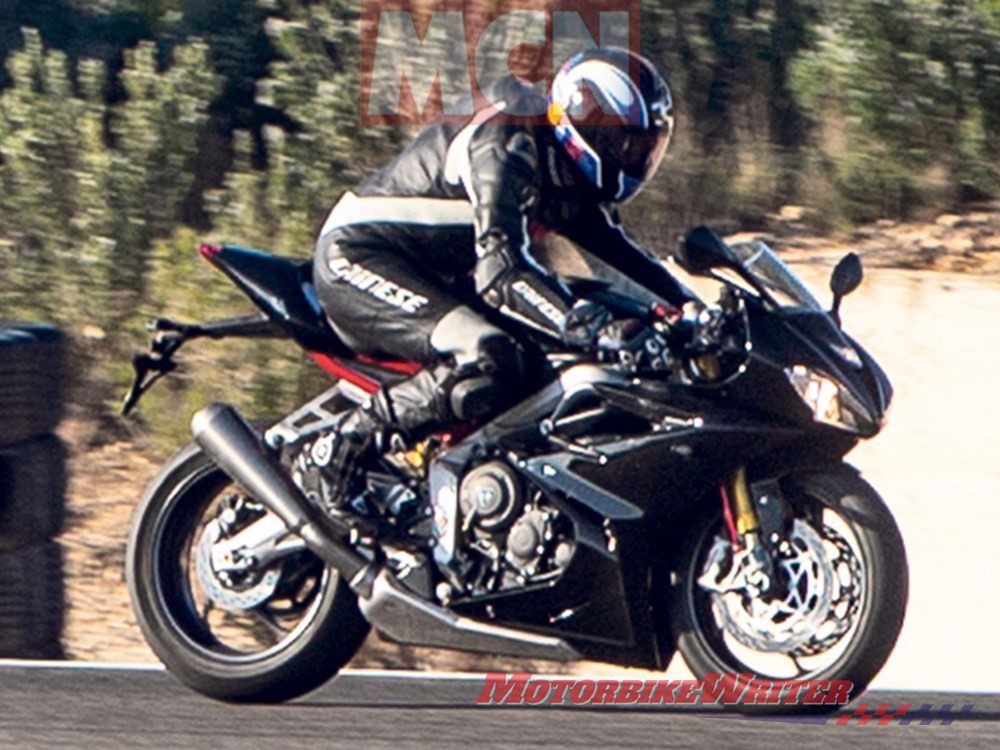 Daytona 765 tech
We're not sure how much of this tech will make it into the street-legal version.
However, there is talk that it will have traction control, several engine modes, cornering ABS and a quickshifter with autoblipper to match wheel and engine speeds on downshifts and make you sound like you know what you're doing!
The bike is expected to weigh in at about 180kg.