The 2016 Triumph Bonneville range and three new Ducatis will be flown out for the Sydney Motorcycle Show this month, while Honda has announced it will not display any bikes.
A Triumph spokesman says that just days after their world debut at the EICMA motorcycle show in Milan, they will have a Thruxton R, Bonneville T120 Black and Bonneville Street Twin on display in Sydney. He also confirms that the new Thruxton R is proving very popular in pre-orders with dealers.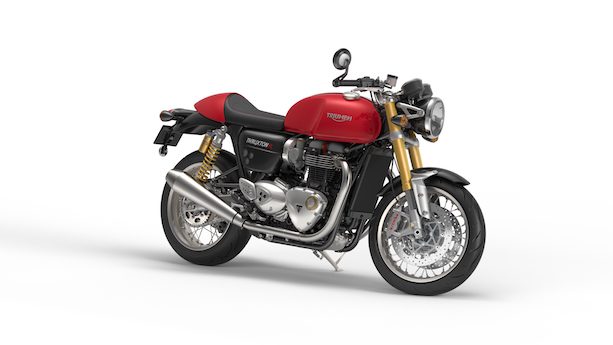 Ducati will also unveil three of its nine new models at the show just days after their world premiere in Milan.
Meanwhile, the biggest motorcycle company in Australia will be absent, despite announcing the new colours for the 2016 CBR300 models.
Honda was also absent at the first Moto Expo in Brisbane last year, but did attend the Melbourne Moto Expo in November. Honda Motorcycles GM Peter Singleton gave no reason for not attending.
"As Australia's number 1 Motorcycle & ATV brand, we issue this statement so our loyal customers and other visitors are not surprised by our absence if they attend the show," he says.
However, they will be the major sponsor of the Honda Motorcycles Head2Head EnduroCross at the event on November 20-22.
Shortly after the Honda announcement, the show organisers issued a statement saying "motorcycle manufacturers have demonstrated their support".
Brands on show include Benelli, BMW, Ducati, Harley Davidson, Indian, Kawasaki, MV Agusta, Royal Enfield, Suzuki, Triumph, Victory and Yamaha.
The show comes just days after the opening of EICMA and event organiser Troy Bayliss confirms that some of those motorcycles will be rushed out to Australia for the Sydney Motorcycle Show.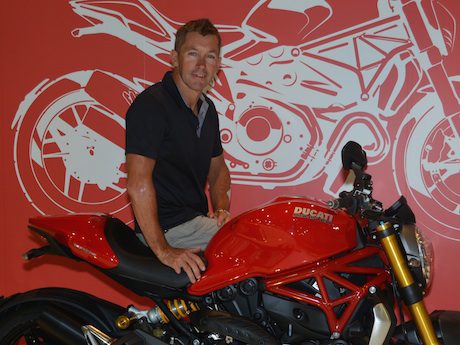 Troy will attend EICMA for Ducati on Tuesday (November 17, 2015) and fly back for the Sydney show on Friday.
"I know Ducati has three completely new bikes ready to unveil in Sydney next Friday morning but even I don't know what they are until I see them in Europe," the former Ducati racer says.
"To have so many brands releasing new bikes to the public at the Sydney Motorcycle Show in the same week as EICMA is a credit to the manufacturers.
"They are going to great lengths to bring these unveils to the Sydney Motorcycle Show."
The Sydney Motorcycle Show will also pay homage to Australia's successful motorcycle stunt industry with special guest Robbie Maddison attending and an action-packed line-up of entertainment including KTM street bike stunt rider Lukey Luke, Yamaha stunt rider Dave McKenna, renowned freestyle motocross outfit Showtime FMX and World Freestyle Trials Champion Jack Field.
For more information visit SydneyMotorcycleShow.com.au or on Facebook