Australia's first Dakar Rally winner, Toby Price, is only 9:39 minutes off the rally lead as the riders finish their first week and go into a rest day tomorrow.
Toby is sitting in fifth place overall with only 131 of the 142 riders remaining.
Fortunately, Australia's only other riders, Rodney Faggotter of Queensland and Sydney's Scott Britnell, are also still in the rally.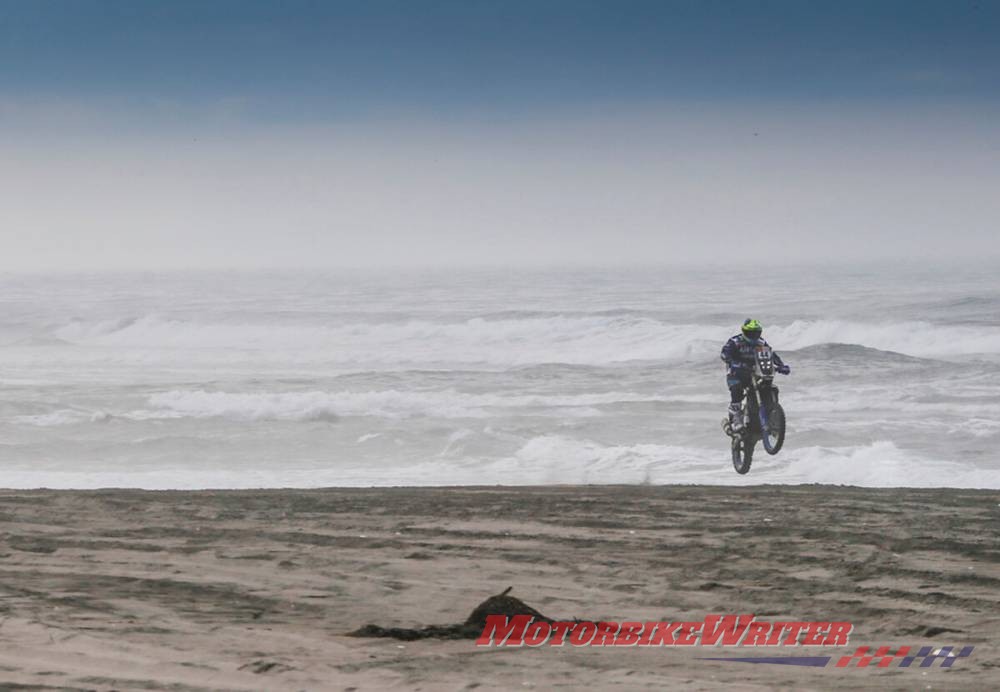 Veteran campaigner Rod is in a credible 18th position and Scott is in 78th after a strong start for a debutante.
Toby's chances have improved after KTM Red Bull teammate last year's winner, Sam Sunderland crashed out of the rally on stage 4. He was in the lead having won two of the first three stages.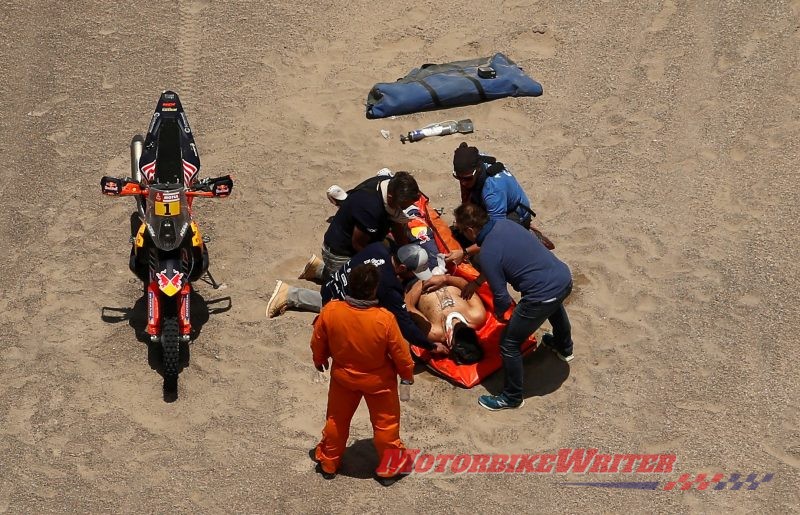 That makes Toby the second-placed KTM rider behind teammate Matthias Walker of Austria.
However, Toby says his strategy is to play safe in the first week and attack for the lead in the second week.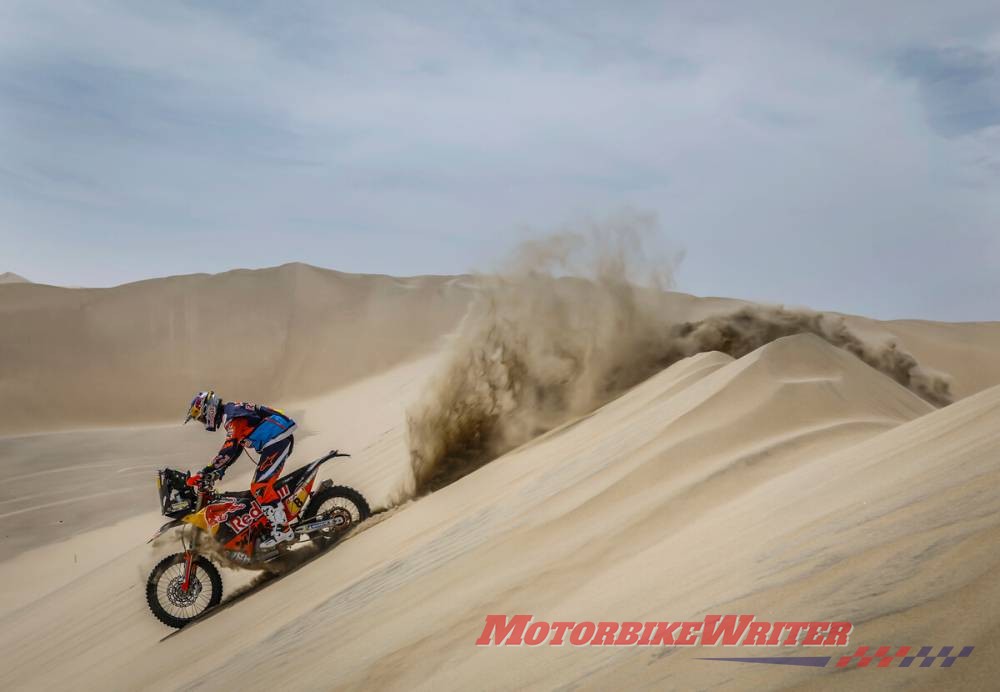 In 2016, he came from behind in the first week to win his and Australia's first rally title, so keep an eye on him next week.
Toby seems to be fully recovered from a broken leg that he sustained in a crash in last year's rally.
"We finished Stage 6 in 3rd and everything is feeling really good, we'll continue to just cruise along after tomorrow's rest day which I'm looking forward to," he says on his Facebook page.
Rally lead
The rally lead is held by Honda's Kevin Benavides of Argentina, followed by Yamaha's Adrien Van Beveren of France, then Walkner and Spain's Joan Barreda Bort on a Honda.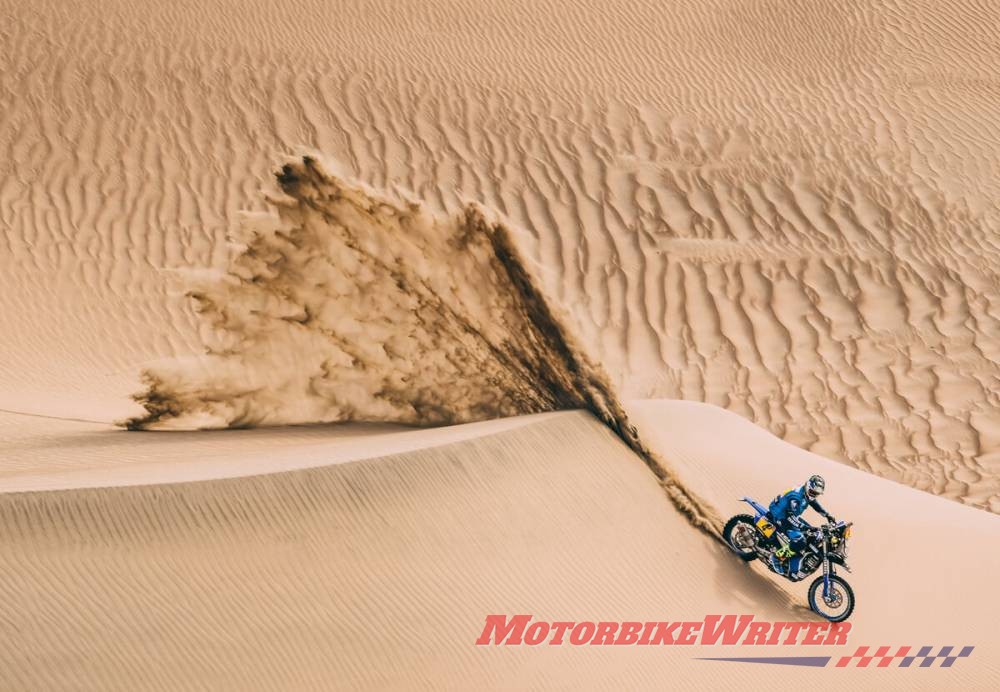 KTM is chasing its 17th consecutive victory.
Dakar videos
If you've missed the daily video action on SBS, you can catch up with these videos from Daily Motion. Unfortunately, most of them have short ads you will have to sit through first. They're not our ads!
Stage 1
Stage 2
Stage 3
Stage 4
Stage 5
Stage 6