The reach of a brand like Vespa is no joke. 
Whether you look at the banging sales figures of parent company Piaggio Group (who sold 242,800 units globally up to the 30th of June 2021, according to VisorDown), the legendary durability of the scooters themselves (55.7% average retention value for cars, versus a Vespa's 72.1%, according to the NY Times), or the versatility of a machine that carries celebs like Justin Beiber on fantastic fuel economy (an average of up to 115 MPG, according to VespaMetro), you can't argue with the facts.  
The Vespa has a solid niche in the two-wheeled industry – and now, there's a new addition to the OG Primavera range, just in time for the sun-kissed season of summer.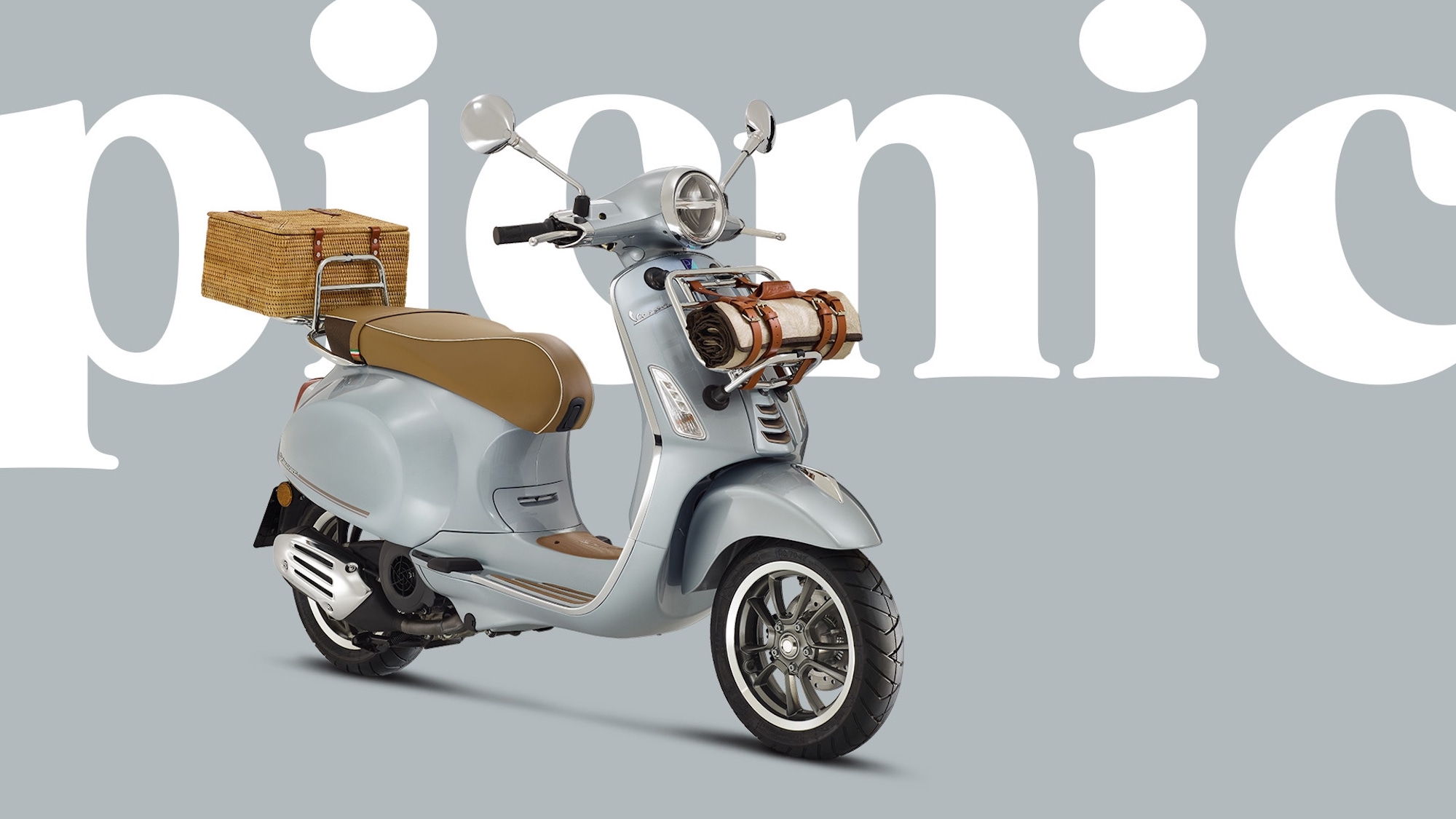 Meet the Pic Nic, Vespa's newest addition to the Primavera Range. She's a retro piece of pretty that comes lined to the nines with everything you would need for an afternoon on a blanket with a choice selection of morsels and the South Wind herself to ruffle your feathers.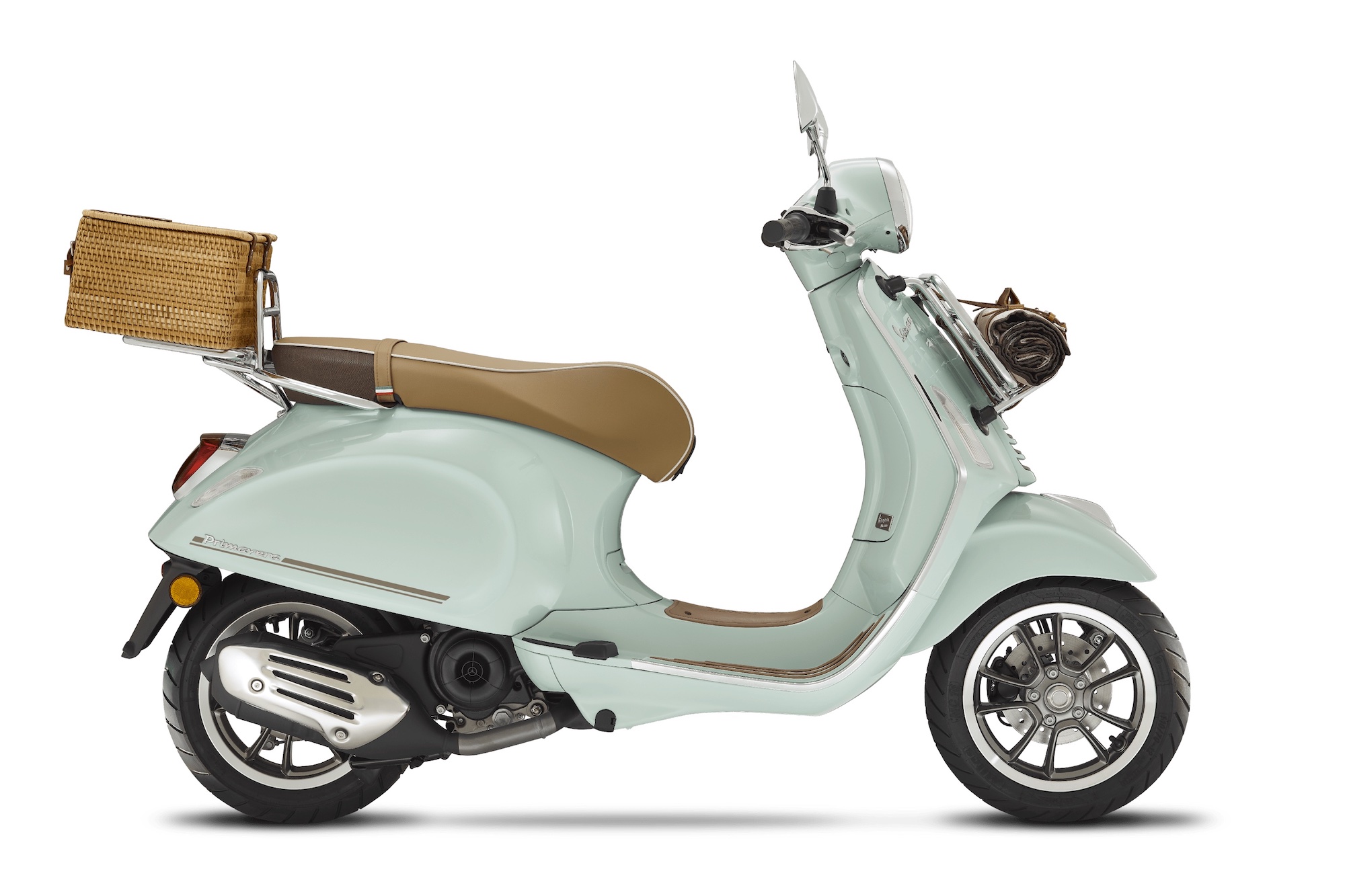 A wooden picnic basket has been installed to the rear, in which has been stowed a removable cooler bag and water-resistant jacquard rug. 
For the larger paraphernalia, the Pic Nic sports a front and rear chrome luggage rack to ensure feasting al fresco is an Epicurean experience. 
Available in grey and pastel green, the city scoot boasts a two-colour saddle, complete with small Italian flag detailing on…everything, including the scooter.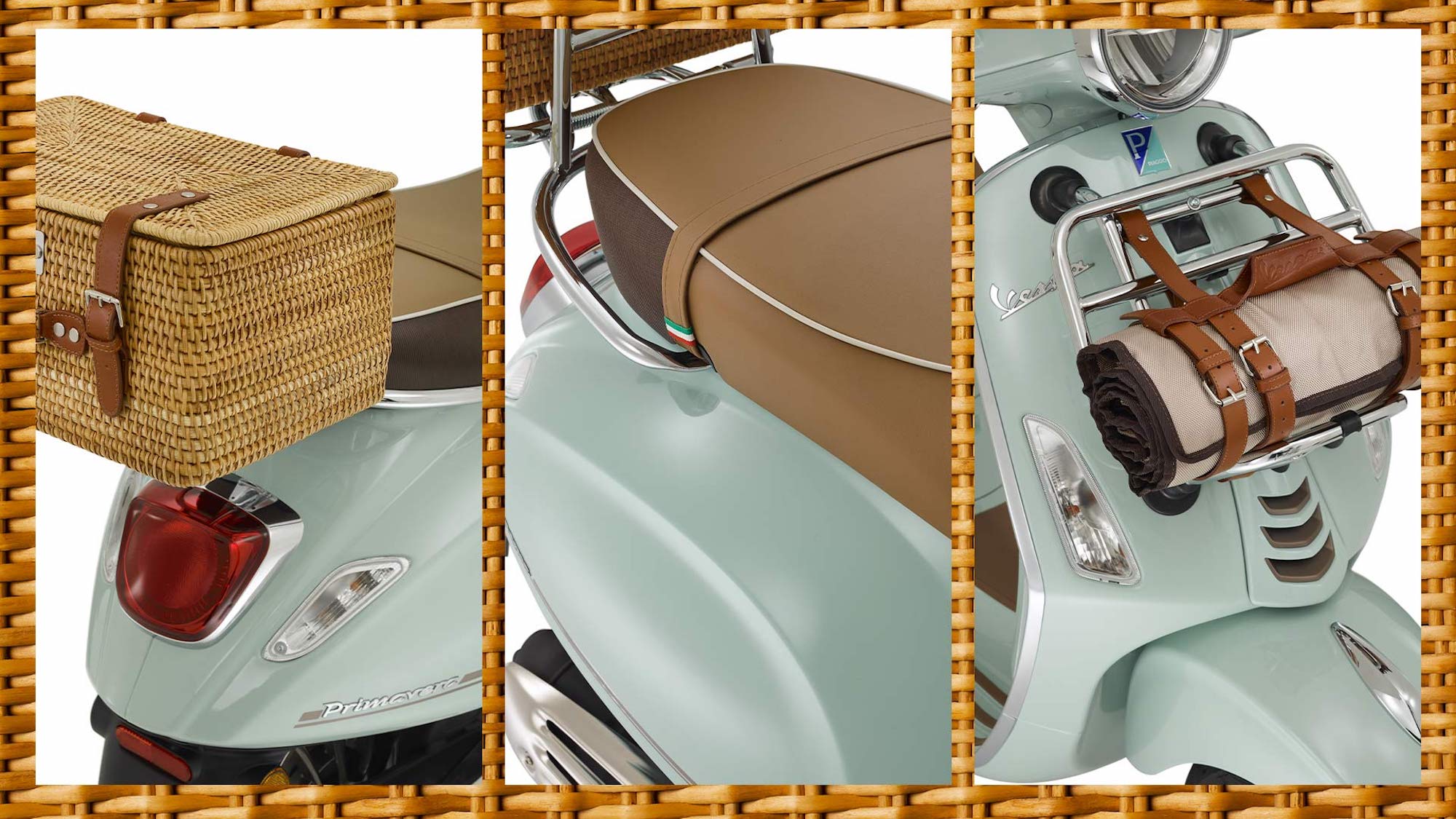 Expect to fork over around $ 5,999 (the recommended price, excluding VAT) for this unit, with the legacy of the 1960's scoot 'o' choice under your tail to accompany the weekend antics. 
For other related news, check back here at our shiny new webpage, drop a comment below letting us know what you think, and as ever – stay safe on the twisties. 
*Media sourced from Vespa*