To all you 'Busa beauties out there, Suzuki is sounding the call to rally on November 11th at the NHRA Camping World Drag Racing Series; there, the Japanese moto marque is prepping to celebrate the Silver Jubilee of their Falcon, the Hayabusa – fastest production motorcycle in their lineup!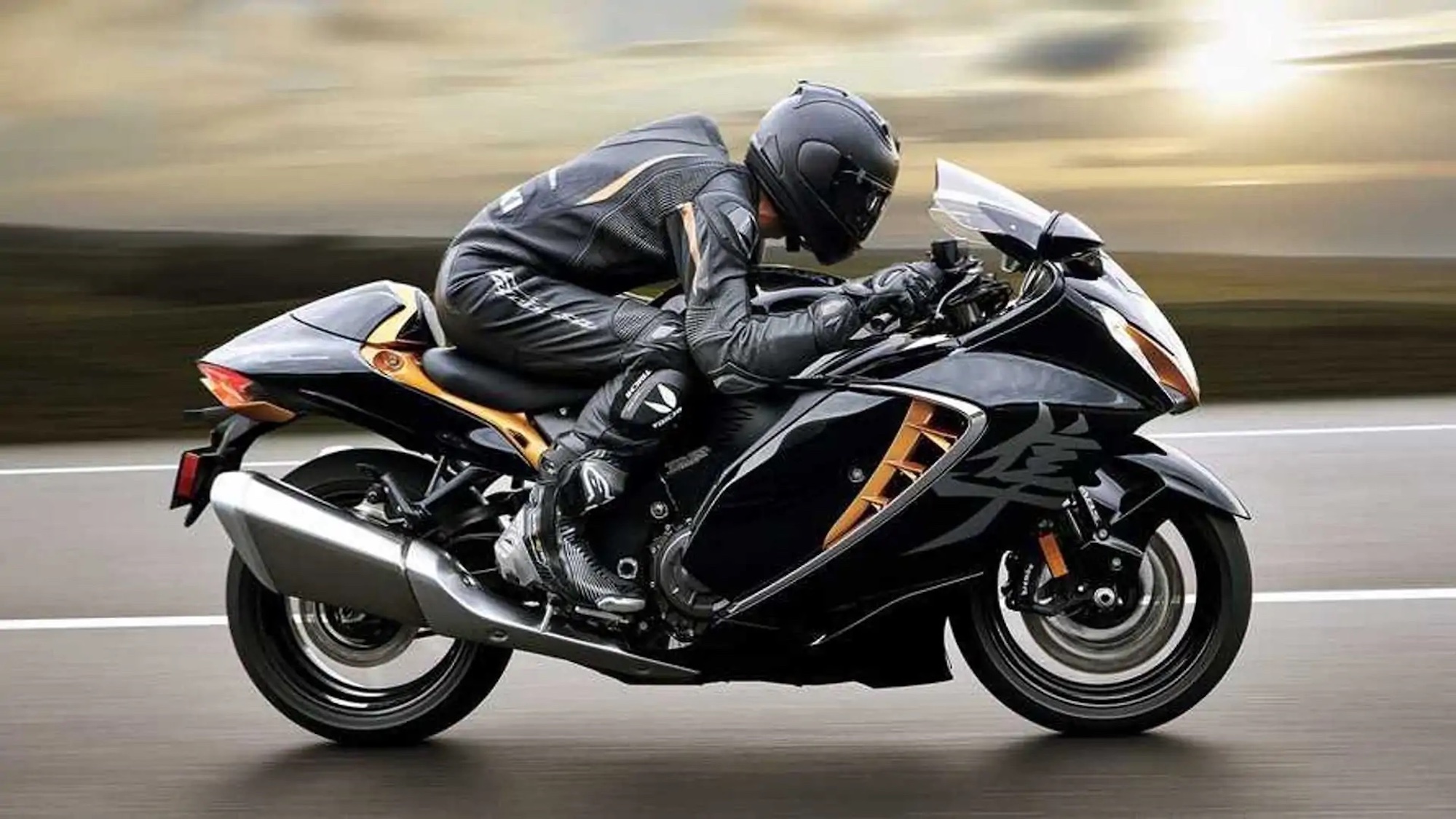 25 years ago, Suzuki created the GSX1300R, lauded as the world's fastest production motorcycle at the time. The birth of the 'Busa brought forth a whole new motorcycle category: Ultimate Sport. 
Today, Suzuki's Hayabusa stretches its generous size in the streets as easily as the drag strip, with almost 300,000 Falcons sold to riders in multiple markets as of July of this year(via RevZilla).
To commemorate such an ultra-hooner, Suzuki's press release says that the Hayabusa's anniversary celebrations will be open to anybody attending the In-N-Out Burger Finals in Pomona, California – though only owners of Suzuki and Suzuki Hayabusa motorcycles get a "free grandstand entry for Saturday, VIP Suzuki Parking for the day, and an In-N-Out Burger lunch voucher."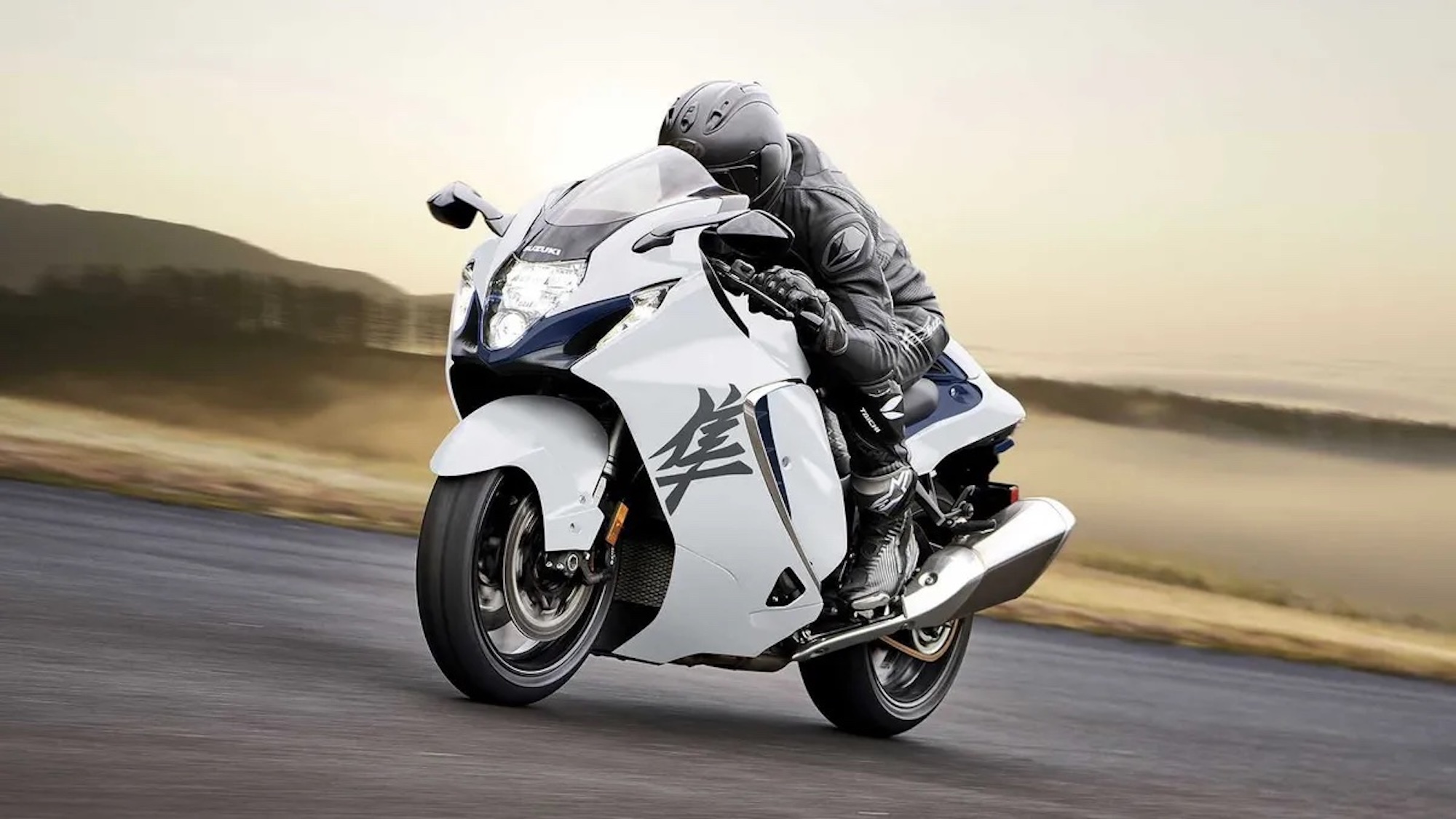 Here's the full list of perks for the Homecoming, according to Suzuki:
Free grandstand entry for Saturday at the In-N-Out Burger NHRA finals to the first 200 Suzuki motorcycle riders who register online.

Free VIP Suzuki motorcycle parking near the NHRA Midway.

A complimentary In-N-Out Burger lunch voucher.

The first 200 Suzuki Hayabusa riders to register will receive an exclusive Hayabusa 25th Anniversary gift pack commemorating the famed sportbike.

Exclusive Q&A Session and fan interaction with the Vance & Hines/Mission Suzuki Pro Stock Motorcycle team members.

An appearance by the Moore Mafia's Chris Moore, a renowned drag bike builder and YouTuber who will be running his custom Turbo Hayabusa on the historic NHRA Pomona track, showcasing the jaw-dropping performance of the Suzuki Hayabusa.

Vance & Hines Hayabusa and Chris Moore's custom 25th Anniversary Suzuki Hayabusa drag bike on hand at the Suzuki display.

Attendees can have their photo taken on a real Vance & Hines Pro Stock Hayabusa.

NHRA Pro Stock Motorcycle class autograph session with Suzuki racers.

See all of the latest Suzuki models on display, Suzuki swag, and more.

A reminder that registration can be completed via this link or on Suzuki's website via the appropriate form. There's limited availability for the first 200 Suzuki Owners, and only 1 ticket is allowed per owner… though if you have more than one bike you can get as many tickets as you have bikes.
What a fantastic loophole.
Remember to bring your event registration and proof of Suzuki ownership (Suzuki Key or Vehicle Registration)!
Are you excited to celebrate 25 years of the Hayabusa? If you're keen on a special edition bike to mark the occasion, you might want to check out Suzuki's 2024 Hayabusa Anniversary Edition.
*All media provided by Suzuki*