Suzuki is back with a new variant for their lineup, commemorating the 25th anniversary of Hayabusa magic.
Magical, she most certainly is; I mean, look at the thing. 
Pure poetry.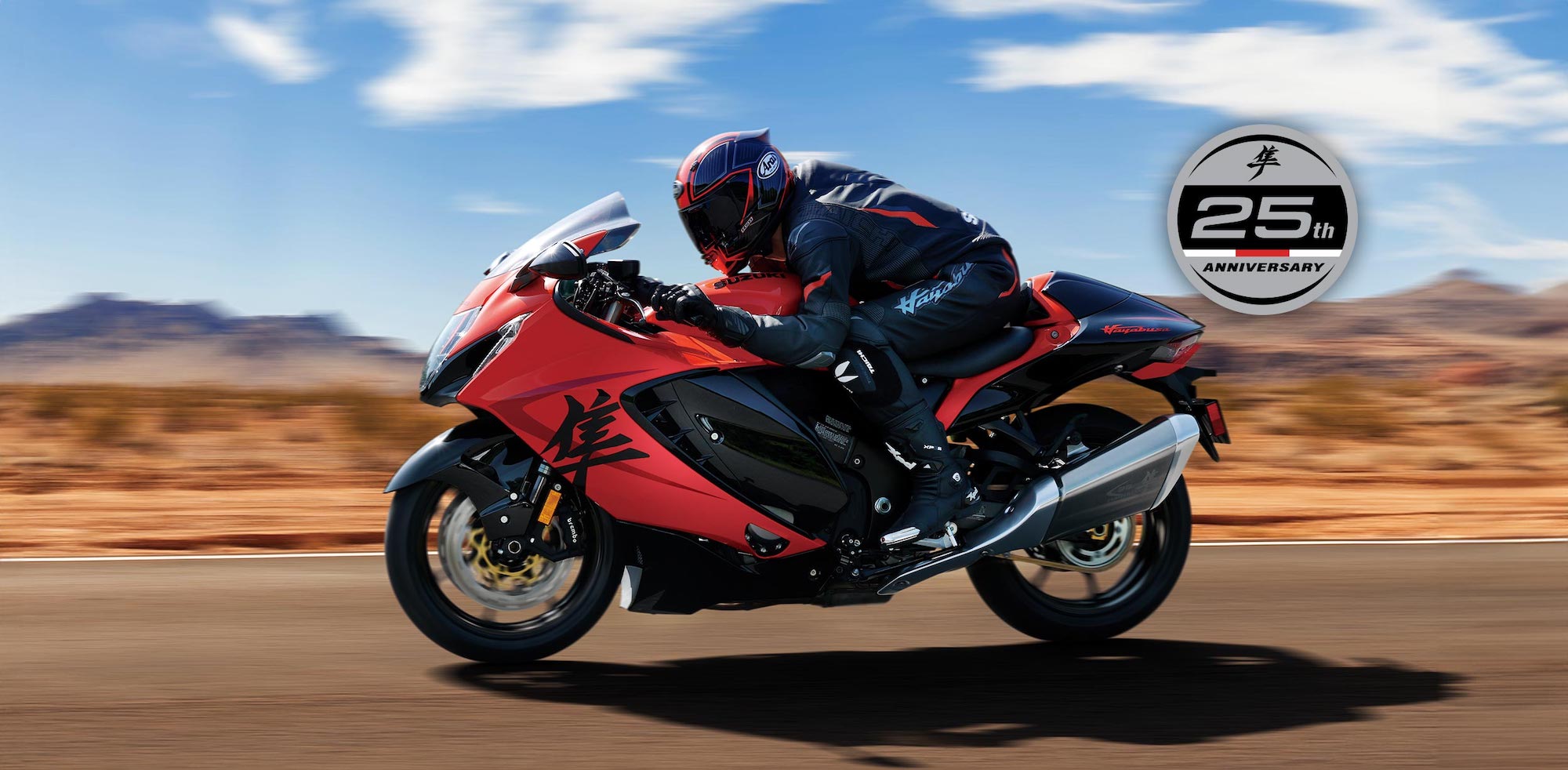 The birth of Suzuki's very first, OG, GSX1300R Hayabusa single-handedly created the Ultimate Sport category overnight (via Suzuki). Named after the Japanese peregrine falcon – whose vertical hunting dive can rack up speeds of 202 miles per hour – the first Hayabusa's 1,299cc inline four clocked a stunning 194mph top speed, blasting 0-60mph in 2.75 seconds and 0-100mph in 5.01 seconds (via MotoStatz and MotoFomo).
In 1999, that translated to an instant title of "world's fastest production motorcycle," though recent years of regulation standards have somewhat detuned that crown's peak. 
Her legacy, however, remains untouched.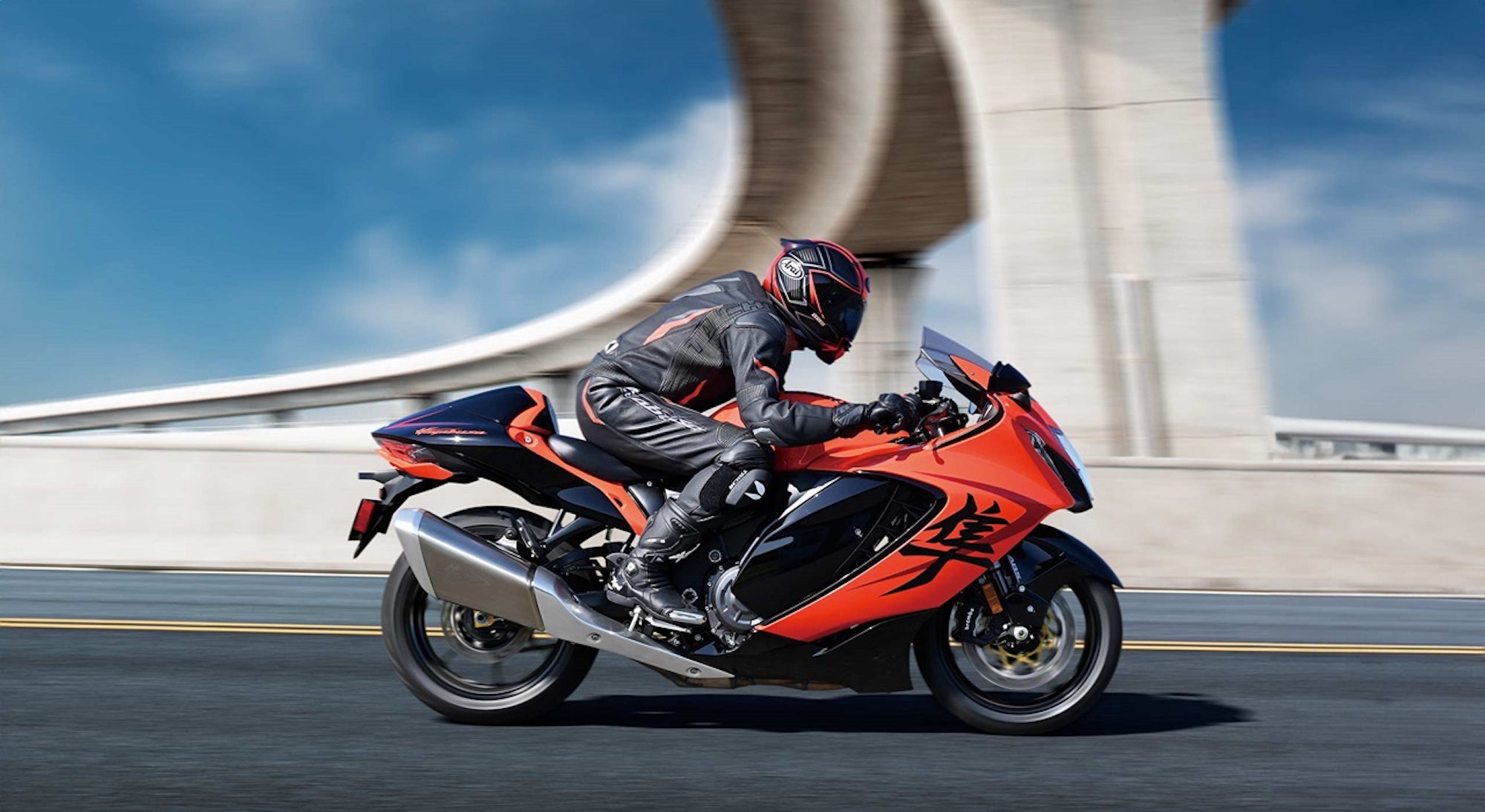 Today, the 2024 Hayabusa 25th Anniversary Model touts a Glass Blaze Orange & Glass Sparkle Black livery to dress 1,304cc of punch, with Suzuki's coverage quoting thus:
"This special version of the Gen-III Hayabusa has anniversary emblems and logos placed appropriately on the motorcycle while select components have a special gold-anodized finish, and the iconic solo seat cowl is included."
"This 25th-anniversary edition… remains a testament to Suzuki's century of dedication to creating art while building the best-performing product that is unmatched in quality, reliability, and value."
"The Hayabusa, like its namesake peregrine falcon, continues to soar above all."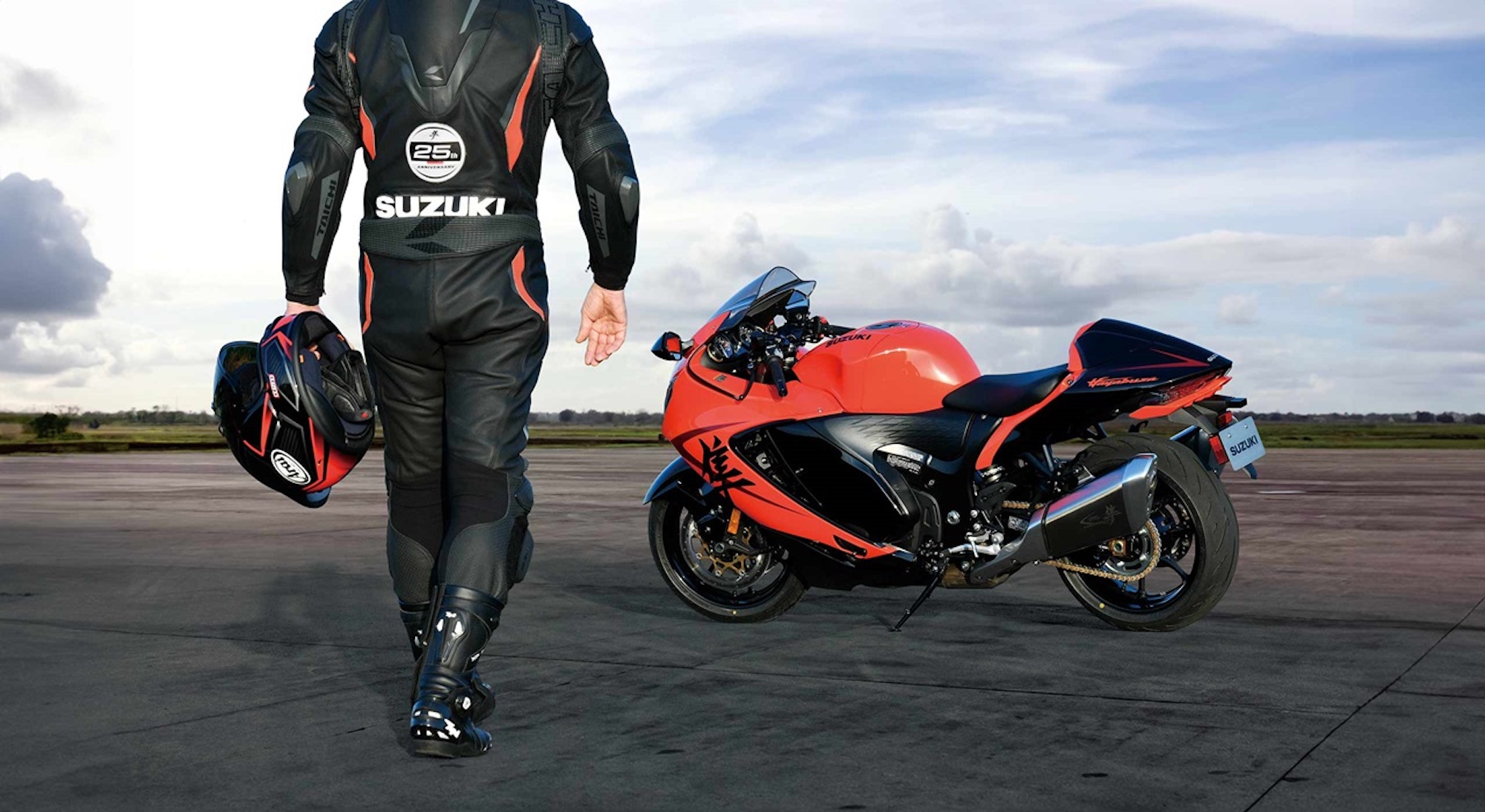 Amen to that. 
Are you a 'Busa lover?
This slideshow requires JavaScript.