While the first few electric motorcycles that have appeared over the past decade or so have been aimed at roadgoing riders, more and more manufacturers are now tossing their hat into the off-road ring. This is great news not only for us riders but also for the communities we live in, as one of the best features of electric bikes are that they are relatively silent compared to the sharp bark a 250 cc dirt bike can produce. Not that a sharp bark is a bad thing, but I digress…
As the saying goes, "the future is electric." After researching and asking around, we've been able to put together a list here at BadAss Helmet Store of the best 5 electric dirt bikes you can ride in 2020.
#5: 2020 Electric Motion Escape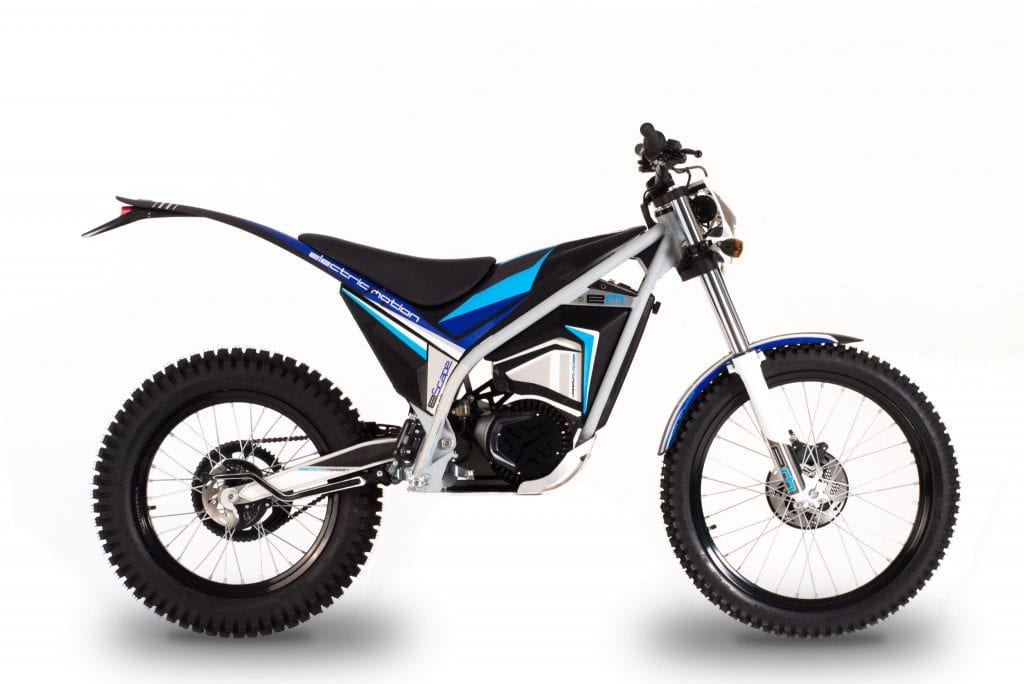 France's Electric Motion produces three models of electric dirt/trials bikes, however, the Escape is the most widely recommended. It comes with a 2620 Watt-hour (Wh) battery and has the ability from the handlebars to emulate either 125, 250 or 300 cc motors in terms of power and torque. Peak output is 16 HP and 20 lbs-ft of torque, and to import one you need to order through your local dirt bike dealership. Expect pricing to be between $7000-$10,000 depending on accessories.
Using a brushless motor, a fast-charging lithium-ion battery, and suspension that would not be out of place on a motocross bike, the Escape is a great option for some silent backwoods running. The average charge time is between 4.5-2.5 hours, depending on if you use the standard or high amperage charger available from Electric Motion. Ride time varies depending on use, but at least an hour is expected at the 300 cc emulation.
#4: 2020 Zero Motorcycles FX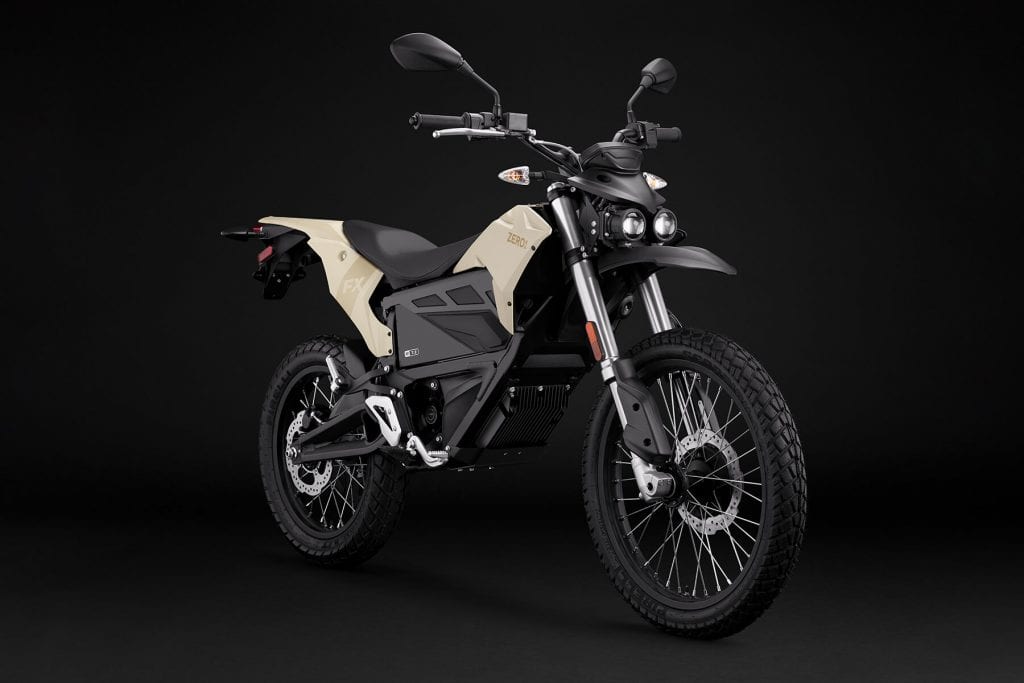 Zero Motorcycles is one of the premiere names in on-road electric motorbikes, and with good reason. They are highly rated, dependable, durable, and have an exceptional range for the emerging electric motorcycle segment.
The FX is Zero's capable dual-sport platform, with an emphasis on off-road and light adventure riding over on-road riding. Using a proprietary motor, the FX has 46 HP and 78 lbs-ft of torque. The 7.2 kWh battery in the top-spec FX7.2 gives up to 90 miles of road riding, or about 45 miles of off-road light adventure riding, and 30 odd miles if you are using the bike as a full dirt-bike. Charge time varies from 9.7 hours down to 1.3 hours if using Zero's rapid charger accessories. Pricing is between $9,000 to $13,000 depending on accessories
#3: 2020 Cake Kalk OR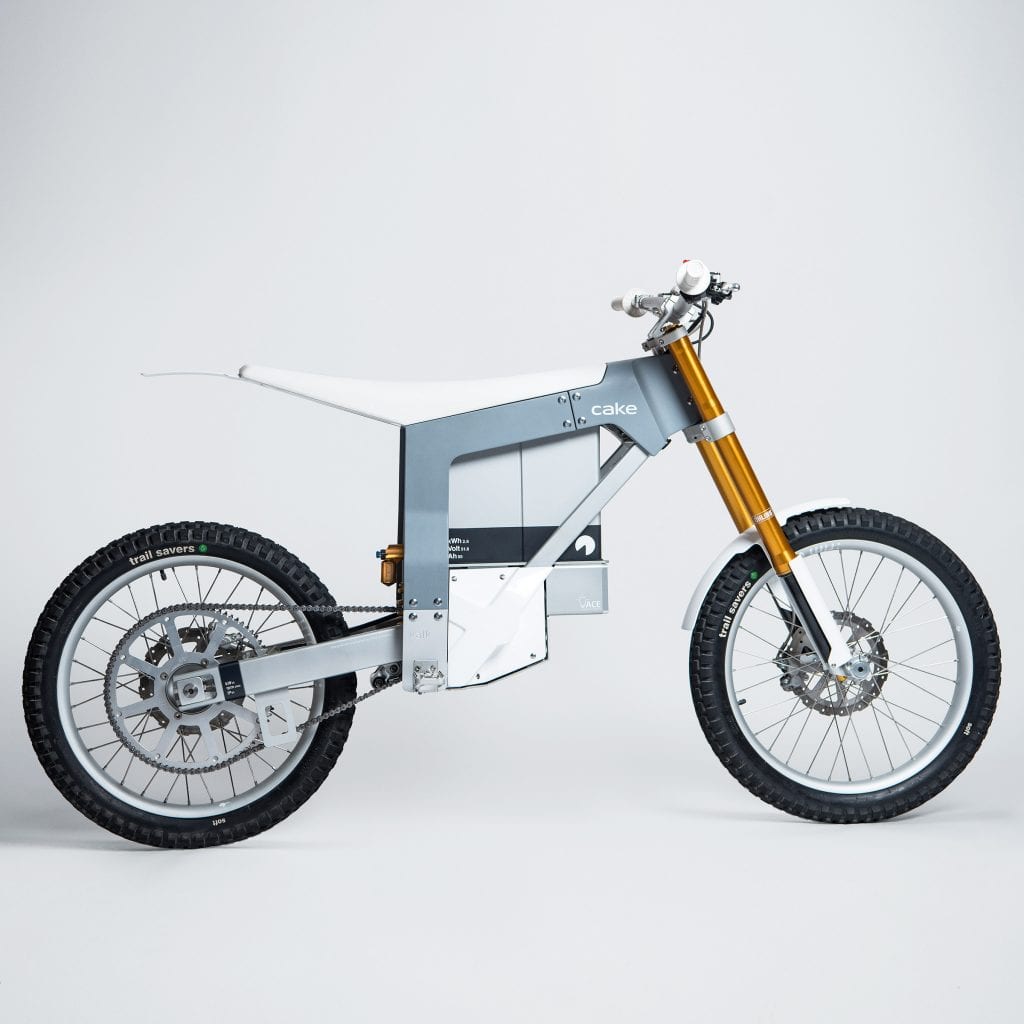 Cake's story and design philosophy is an interesting one. Based in Sweden, Cake started off with the idea of making a hybrid gas and electric motorcycle for moderate on-road and heavy off-road use. They then decided to ditch the gas engine, and go fully electric. Borrowing from their Scandinavian neighbors, Cake designed the bike to be easily serviceable by thinking of it as LEGO. If a part fails or needs to be factory serviced, simply unplug it from the bike and replace it. 
Powered by a 2.6 kWh lithium-ion battery, with the power coming in at 15 HP and 31 lbs-ft of torque, the Kalk OR has three riding modes depending on your intended usage. Explore limits the speed to just under 30 MPH, but gives maximum range with 3-4 hours of battery time. Excite is more for the enduro type of riding, with some adventure riding thrown in, with an expectation of 1-2 hours of range. And Excel is the motocross mode, giving max torque and speed, but will drain the battery in an hour. 
Cake bikes are not cheap, however, and expect to pay over $13,000 for the bike at the lowest spec. Of the other offerings on this list, Cake is also the only manufacturer to provide a solar charging option using proprietary accessories.
#2: 2020 Segway X260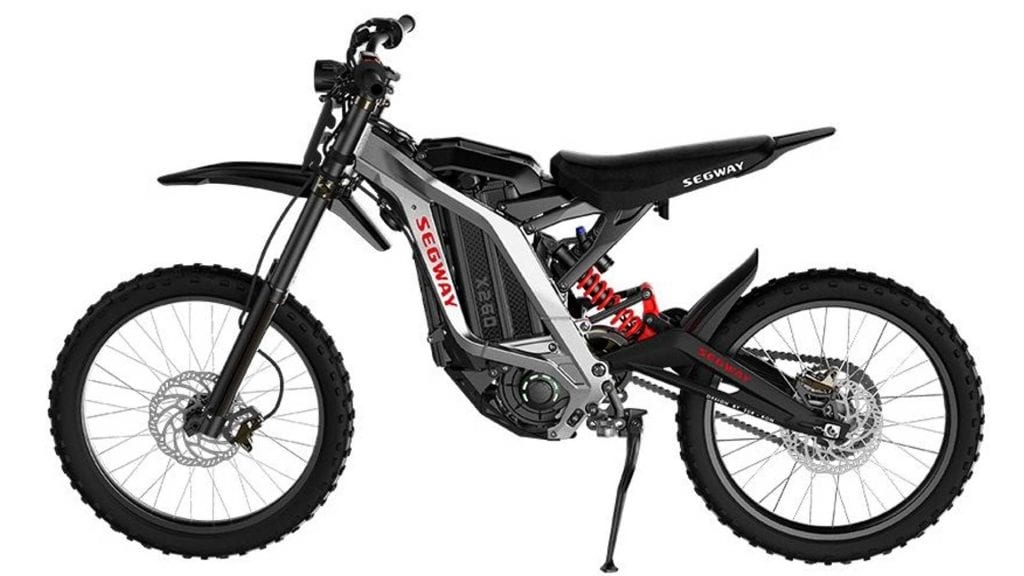 Recently launched as an Indiegogo project, and entering full production in Q1 2020, the Segway X260 is the personal transporter company's first-ever motorbike. The X260 is joined by the less powerful and far shorter range X160, however, the X260 is the more capable off-roader. Using a brushless DC motor powered by a 700 W lithium-ion battery, the X260 produces approximately 7 HP and 25 lbs-ft of torque, however, it is super lightweight at only 121 lbs.
Boasting a riding range of 75 miles, this bike is more than capable of being used for a day trip off on a trail, as well as being used for some adventure off-roading as well. The expected recharge time is 3-4 hours. Full retail price is expected to be in the $4000-$6000 range depending on accessories.
#1: 2020 KTM Freeride E-XC
Powered by a brushless DC motor producing 24 HP and 31 lbs-ft of torque, the 245 lbs KTM Freeride E-XC has three power modes. Eco will give you maximum range and even has regenerative braking simulating engine braking when you come off the throttle and coast. Enduro mode is for the serious adventure trail riding, and Cross mode is the track setting for maximum power and speed, but also maximum battery drain.
Unlike the other electric dirt bikes on this list, the KTM must be charged off a 230-240 V socket fused for 10-13 A. The KTM charger will give the bike a full battery in 2 hours, and an 80% charge in a little over 1.25 hours. Pricing starts at $8,299 and up depending on accessories.