Remember that famous Harley-Davidson Fat Boy jump in Terminator 2: Judgement Day? Next to The Great Escape jump, it's probably the most famous in cinema history.
In fact, the 3m jump into the storm drain was probably more difficult because Arnold Schwarzenegger (or at least his stunt double, Peter Kent) is riding a 300+kg Fat Boy beast, not a relatively nimble little Triumph dirt bike.
However, Hollywood trickery did assist as the Fat Boy was supported by 3cm cables, so that when they hit the ground, the bike and rider only weighed about 80kg. The cables were later digitally erased.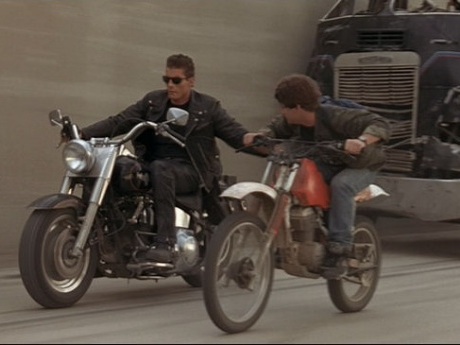 Now the famous 1990 Fat Boy has been acquired for the Harley-Davidson Museum in Milwaukee. The bike, which still shows significant production wear from filming, joins a collection of more than 450 motorcycles and thousands of other artefacts housed at the museum in the Harley-Davidson Archives.  Details on when the bike will be on public display will be released in the coming months.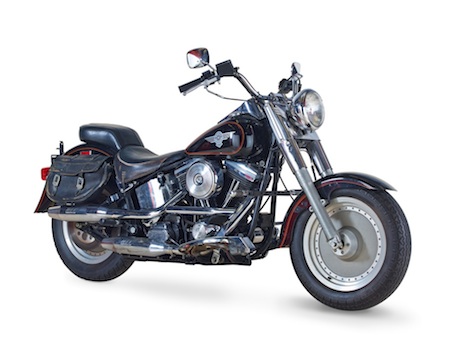 .