Here at wBW, it is our pleasure and obsession to find the newest of the new; not only to write on the doings of major motorcycle manufacturers like Harley-Davidson, KTM, Honda, and Yamaha but also to bring to light the coolest cats from the farthest reaches of the interweb – and we have a particular weakness for intricate, custom eye candy.
Today, we've chosen a new beastie that we love to the moon and back….literally.
World, meet the Tardigrade – the world's first concept space motorcycle, and one that is based on the brilliant Andrew Fabishevskiy's 'NASA Motorcycle.'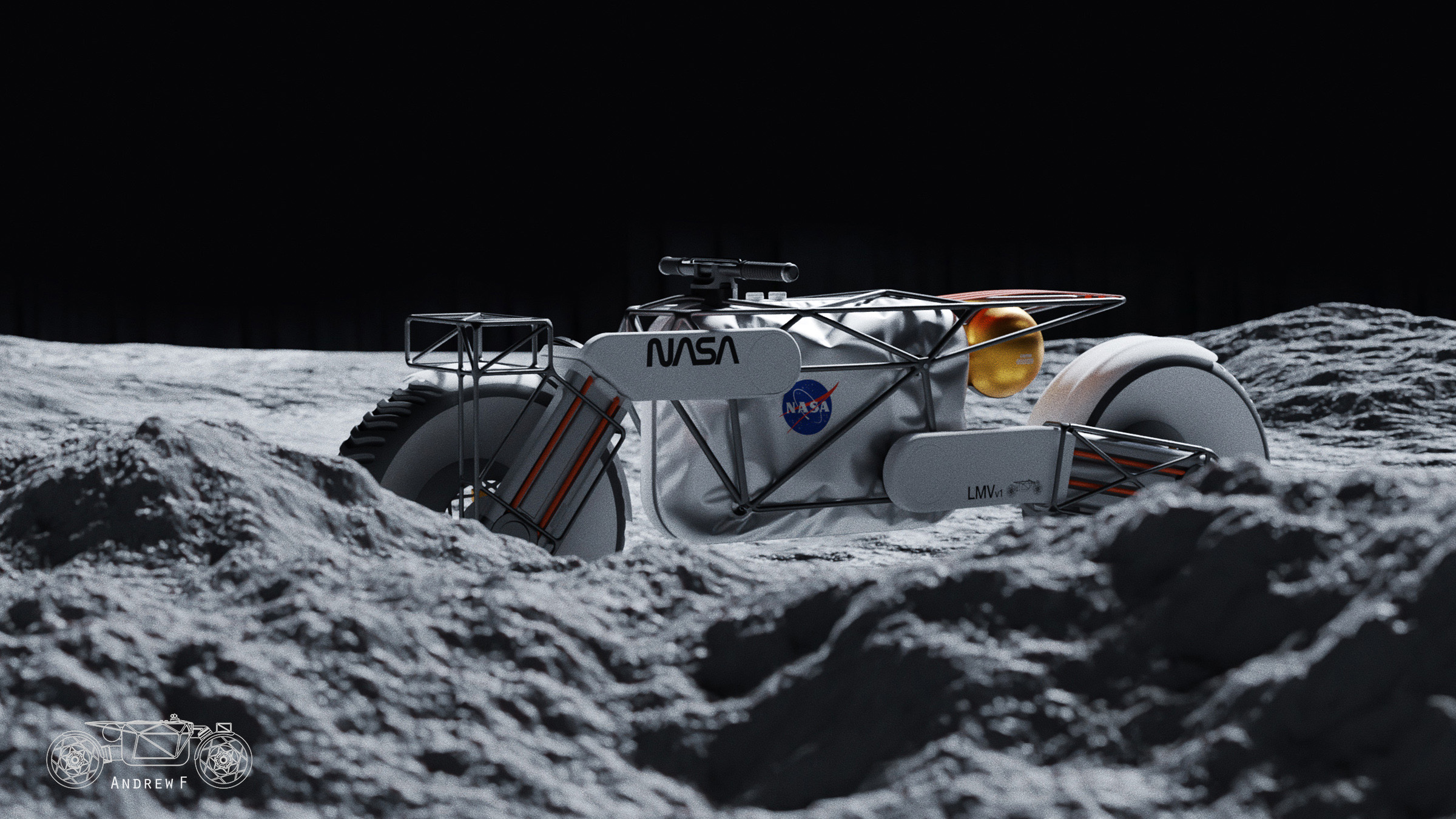 Built from the vestiges of German design studio Hookie, the Tardigrade (named after the nearly microscopic being that can survive anywhere, even in space) was designed to be, according to AutoEvolution, "as close as possible to an original concept of a NASA moon rover."
"…this extravagant space vehicle is anything but an ordinary custom bike," boasts Hookie's website. 
"Like every creation from Dresden, it stands for smart solutions, uniqueness, and performance. This is why the NASA motorcycle is also bearing an animal name – a tradition for all Hookie builds."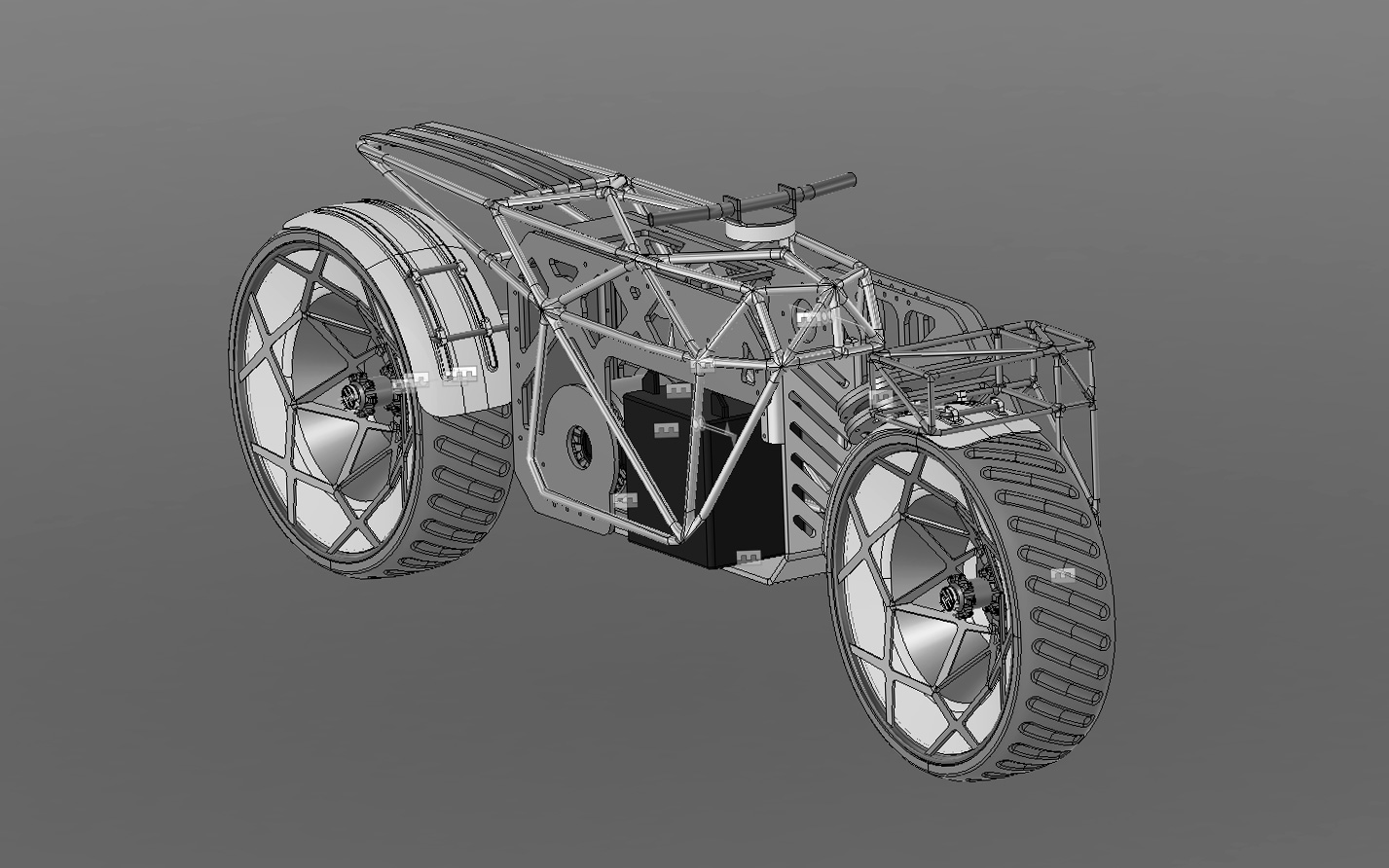 The website goes on to tout the features of this two-wheeler from the stars; beyond the predictable electric motor is a lightweight frame with carbon-sprung single-sided swing arms, 3D-printed balloon tires, and drive-by-wire steering. 
In between the in-house-developed wheels, the Tardigrade rolls to the beat of a Cake electric drivetrain, sustained by eco-friendly lubricants from Puraglobe – and at a length of 8.5 feet (2.6 meters), and a height of almost 3-foot (0.9 meters), the Tardigrade is guaranteed to be a low, easy ride.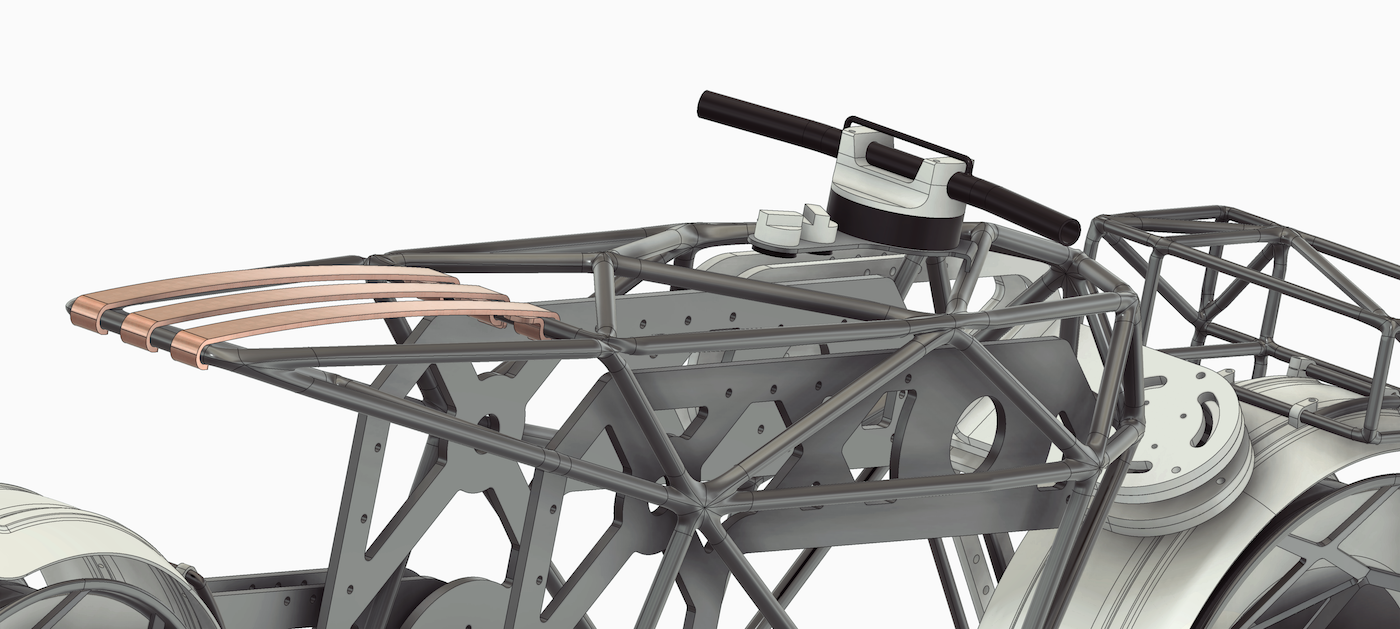 Other features include a battery range of up to 68 miles (110 km) with a maximum speed of 9 mph (15 kph)…comparable to that of the Moon Buggy, if you like.
Hookie's Tardigrade's debut was set for this year's ADV: Overland exhibition, running at the Peterson Automotive Museum, from Q4 of this year to Q2 of next.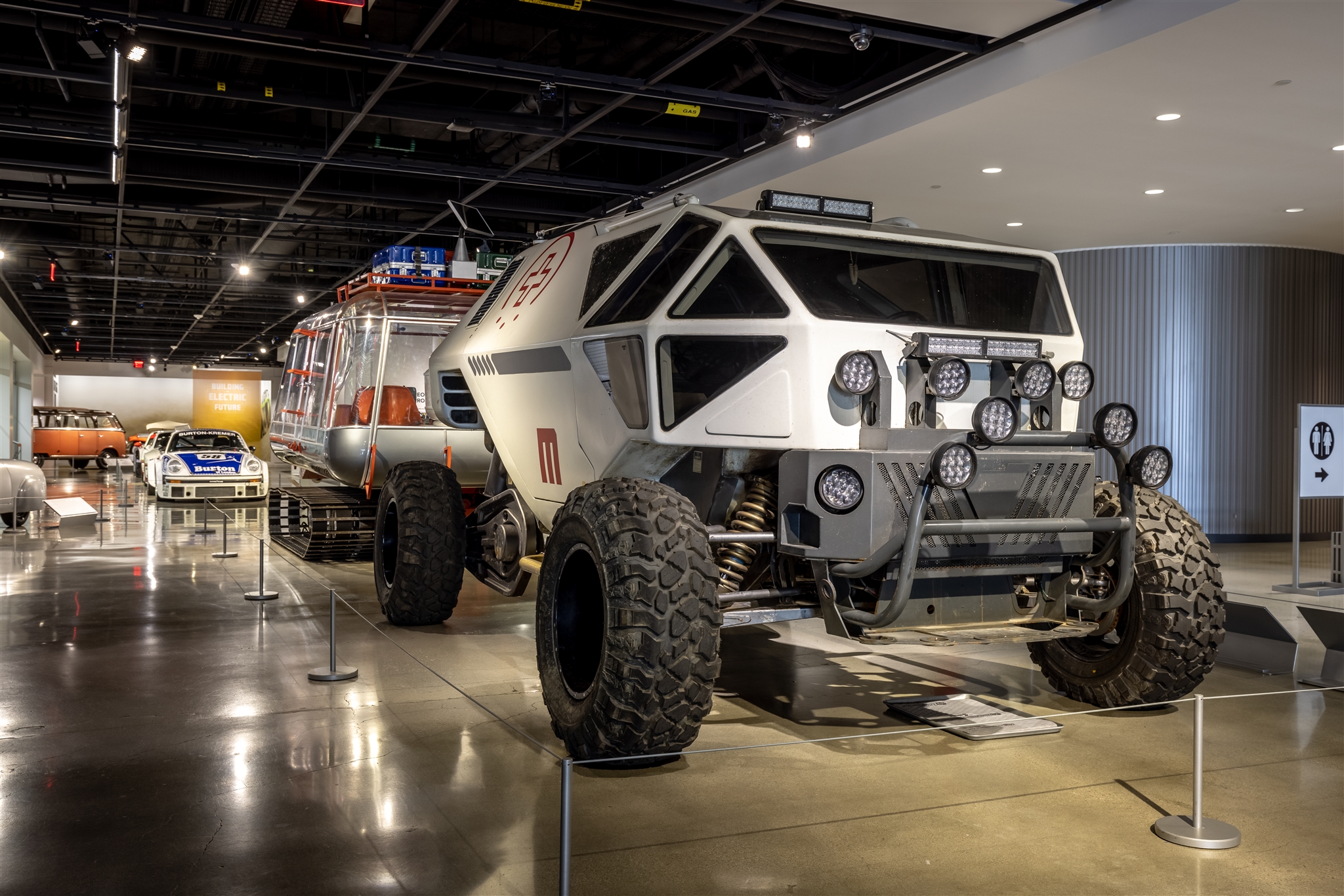 If you're in the area, make sure to check in on the exhibit and say hi to this unique build.  The studio states that the project will be provided as an exclusive ride to a select few, though we have yet to be given a date on that front.
Fingers crossed for updates, and make sure to check out other unique concept motorcycles from our archives.