Major cities around the world are getting tough on vehicles entering their CBDs with London about to expand its Ultra Low Emissions Zone (ULEZ) and even some Australian cities considering similar CBD tolls.
A new survey of London riders by motorbike insurance broker Bikesure has found that 72% of motorists are considering swapping to two wheels to avoid the CBD congestion and emissions tax.
London's Low Emissions Zone charge originally did not apply to motorcycles, scooters and electric vehicles, but when it was replaced by the Ultra Low Emissions Zone (ULEZ) last year, some older bikes copped a £12.50 daily fee.
Motorcycles now must meet minimum Euro 3 emission standards to travel in the ULEZ or face a similar charge. The charge is not based on the bike's age but its emissions and those registered after 2007 should be ok meeting the Euro 3 standard.
With UK motorbike sales up 40.3% on the previous ear, it is no surprise that 84% of people will continue to ride in the ULEZ following its expansion in October 2021.
This year 18.6% are set to choose two wheels over four with 9.3% of them favouring an eclectic or low-emission motorbike, moped or scooter over any other vehicle type.
Although a majority of Londoners will continue to ride in the ULEZ following its expansion, commuters are now considering the benefits of switching to electric cars and two wheelers.
The ULEZ expansion has accelerated a majority of Londoners' intentions to buy an EV (73.4%)  while only 13.5% of people are planning to stick with petrol vehicles.
CBD emissions and congestion zones are becoming common in major cities around the world: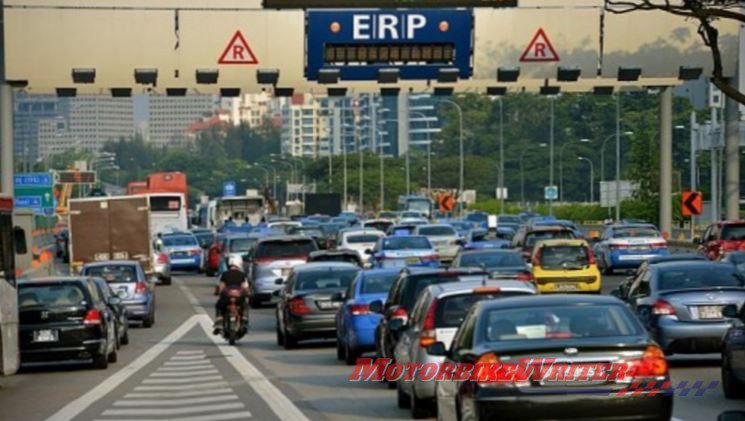 Singapore has road-user charges in a CBD zone resulting in a 20% reduction in delays and plans to ban pre-2003 motorcycles throughout the city in 10 years;
Milan's Ecopass charges all vehicles entering a designated traffic restricted zone and bans old cars and bikes that do not meet set emissions standards;
A cordon charge in Stockholm has led to 24% fewer commuter trips by car (motorcycles and scooters are exempt), with most people switching to public transport and Gothenburg following the same example;
China and Brazil are considering congestion charges in various cities; and
Oregon, USA, has trialled a voluntary pay-per-mile distance charge resulting in a 22% drop in traffic in peak hours and a 91% approval by participants.
In 2017, the Grattan Institute suggested congestion charges in Sydney and Melbourne during peak hours and in 2018 the Bureau of Infrastructure, Transport and Regional Economics recommended congestion charges in major cities saying congestion costs Australia upwards of $16 billion each year.