The Suzuki DR-Z400S and the Trans-America Trail
Chris and Glen are about to take off on Part 2 of their off-roading America adventure. The Trans-America Trail is an east-to-west off-road, dual-sport motorcycling adventure. It starts in southeastern Tennessee and runs all the way to the Pacific ocean in southwestern Oregon.
The TAT covers nearly 5,000 miles of mostly off-road riding. The route is the ultimate test for dual-sport riders and their bikes. It includes dirt and gravel roads, forest trails and farm roads.
Parts of the trail run over abandoned railroad tracks and there's plenty of mud and dust and dirt…and even snow.
You can ride the trail from beginning to end or any individual parts or even one of the north-south forks going through Colorado and Wyoming or down through New Mexico and a sliver of Texas, ending at the Mexican border.
Chris and Glen rode part of the trail last year.
Their trip started in Maryland and picked up the Trans-America Trail at its beginning in Tennessee.
Work and other commitments ended the adventure in Silverton, Colorado and this year they're headed back to pick up where they left off and finish the ride all the way to the Pacific.
Some lessons were learned last year also; the most important was the fact that Chris' BMW R 1150 GS (report) and Glen's Kawasaki KLR650 were too big and too heavy for this type of riding.
So Chris bought a used Suzuki DR-Z400S and Glen will be riding a Kawasaki KLX 250.
Both bikes are lighter, more maneuverable and hopefully better suited for the rugged second half of the Trans-America Trail, which winds its way through Utah, Nevada, a sliver of Northeast California and then through Oregon to the coast.
Chris has been customizing and prepping his DR-Z400S for the trip and he has written several articles about some of the useful accessories he's added. Those articles will be the focus of this series.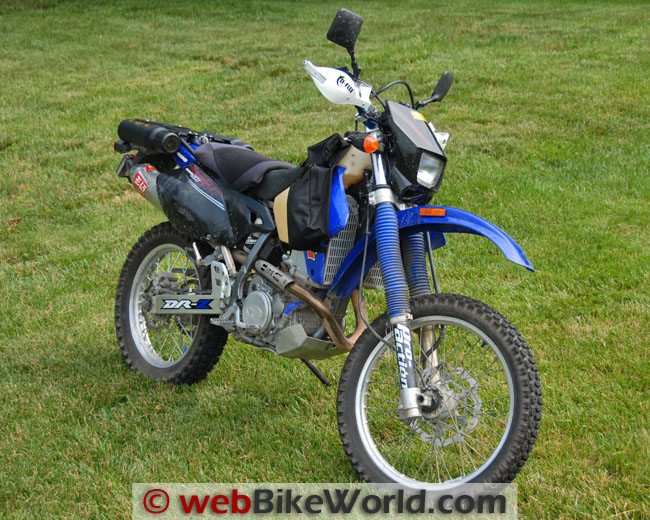 Background
Regular webBikeWorld visitors may remember my report entitled "4,000 Miles With the Sena SMH-10 on the Trans-America Trail" and an earlier report from 2011 called "5,000 Miles With the Sena SMH-10", a report from our 2010 ride across the Trans-Labrador Highway.
Last year (2012) on the first half of the Trans-America Trail, we found ourselves in a little over our heads on some of the terrain.
My BMW R 1150 GS was overloaded just a tad for the trip, but more so, I lacked the necessary off-road riding skills needed to navigate such a heavy beast on some of the trails we encountered along the way.
No one was hurt and the bikes acquired a few more battle scars — but then, isn't that what an adventure is all about?
After riding from our homes in Maryland down the Blue Ridge Parkway in Virginia, we picked up the start of the Trans-America Trail in Telico Plains, Tennessee.
We rode the trail all the way to Silverton, Colorado, but Glen had a wedding to attend in Denver and — unlike me — he had to return to work, so the adventure was…suspended.
With what we considered "unfinished business" with the Trans-America Trail, we decided to return this summer and finish the trail to its end at the Pacific Ocean in Oregon.
But — this time it would be on much smaller and lighter bikes, since Glen's research shows we're in for more difficult terrain, including much more sand and large rocks.
With that in mind, Glen and I set out to locate and buy a pair of used, worthy steeds for the challenge of riding the remainder of the TAT. But, there was a catch…
We would also have to ride these bikes back from Oregon to our starting point for this half of the trip in Denver, Colorado.
So the bikes would have to be street legal and able to reach speeds high enough to safely transport us and our gear on the public roads.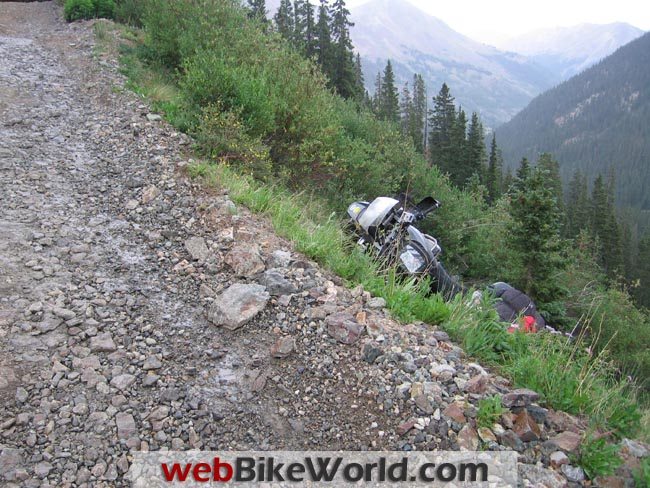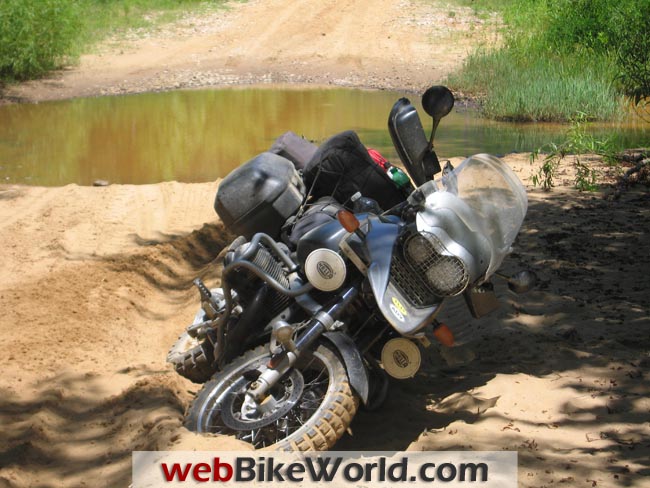 Glen found a used Kawasaki KLX 250 and I bought a 2003 Suzuki DR-Z400S, which already had a bunch of accessories installed that would be needed for the trip.
These include an oversized fuel tank; rim lock on the rear wheel; stronger handlebars; a bash plate; radiator guards and aftermarket heated grips, just to name a few.
I did have to drive five hours each way to pick up the bike, but I think it was worth the trip, especially after looking at some of the junk that people were selling closer to home for, frankly, ridiculous prices.
The DR-Z400S was in good shape but it had also been rather heavily used, with an aborted attempt to turn it into a Supermoto at one point leaving an array of mis-matched bodywork covering the important bits.
I went through the bike from stem to stern and brought it up to mechanical snuff, and then started adding the accessories needed for the trip.
So the purpose of this "blog" is to report on those accessories and the trip, and hopefully this information will be useful to others who are planning to ride the Trans-America Trail.
If you have any tips on parts or accessories for the DRZ-400S, please feel free to send an email to the Editor at editor@webbikeworld.com
Master Listing of All wBW Motorcycle Product Reviews
Note:
 For informational use only. All material and photographs are Copyright © webWorld International, LLC since 2000. All rights reserved. See the webBikeWorld® 
Site Info page
. Product specifications, features and details may change or differ from our descriptions. Always check before purchasing. Read the
Terms and Conditions
!
Owner Comments and Feedback
---
From "R.C." (January 2016): "I have a DR-Z SM. If you will check with Thumper Talk you will find a great list of suggested mods. The most important to me is a case guard and grinding down the lip on the shift lever.
I have done a few other things, like a luggage rack, Parabellum windshield, and wiring in an SAE lead that I can get to (the battery requires undoing some stuff)."
Other WebBikeWorld Motorcycle Brands Posts
wBW Motorcycle Brands Info